Incognito mode is used for private browsing which does not store the usernames, passwords, cookies, cache, etc. This might be a concern for a few people like Parents or any data-related organizations because the users should not browse inappropriate content and also do not leave any traces of data. So it is a good idea to disable the incognito mode in a few cases. In this article, we will see how to disable the incognito mode in Chrome on Windows 10.
Disable Incognito Mode In Chrome
Step 1: Open the run prompt using Windows + R keys together
Step 2: Type regedit.exe in the run prompt and hit enter.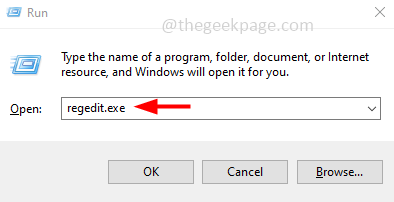 Step 3: A user account control window will open, click on yes. This will open the registry editor.
Step 4: Navigate to the following path in the registry editor window
Computer\HKEY_LOCAL_MACHINE\SOFTWARE\Policies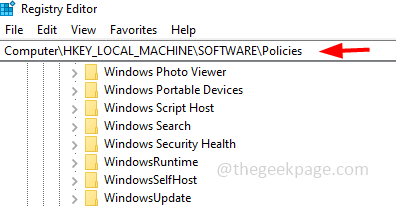 Step 5: Expand the Policies by clicking on the arrow beside it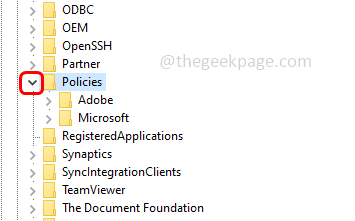 Step 6: Find for Google folder in the expanded list. If not present right click on the Policies and then click on New
Step 7: From the fly-out option, click on the key

Step 8: Name it as Google 
Step 9: Right click on Google folder and then click on New
Step 10: Then select key from the list

Step 11: Give it a name Chrome
Step 12: Right click on Chrome and select New
Step 13: From the appeared list click on DWORD (32-bit) Value

Step 14: Enter the name as IncognitoMode. This will appear on the right side
Step 15: Double click on IncognitoMode

Step 16: In the value data field, enter its value as 1

Step 17: Click on OK and close the registry editor window
Step 18: Restart the Google Chrome and now if you click on the three dots at the top right corner of the browser, and in the appeared list the New incognito window option will be disabled.
That's it! I hope this article is helpful. Thank you!!