Nowadays many windows users who are passionate about games, are into the Steam client app where one can search, download and play any good games. However, many users can have a profile with the very exact same name which makes it difficult to find a profile or even to link the steam profile to other third-party accounts or to join the steam forum for sharing stuff.
There is a unique 17-digit id assigned to the profile and it remains the same which cannot be changed by the user at any time whereas the username or the custom URL can be changed. Anyway, some users are unaware of their steam id which is really important to be known.
Don't panic if you also do not know how to find the Steam id for your account. In this post, we are showing ways how to get to know the steam id.
How to Know Your Steam ID
Step 1: Firstly, open the Steam client app on your system by pressing the Windows key and then typing steam.
Step 2: Next select the Steam app from the search results by clicking on it as shown below.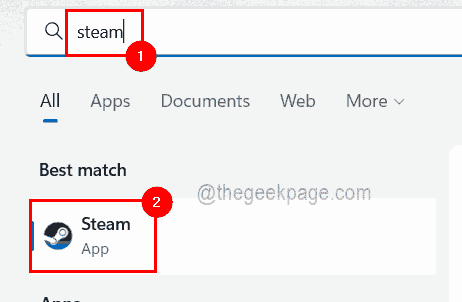 Step 3: Once the Steam client app opens up, log in with your credentials.
Step 4: After you have successfully logged into the Steam app, click your username on the right side top as shown below.
Step 5: Then, select View my profile to see the profile details.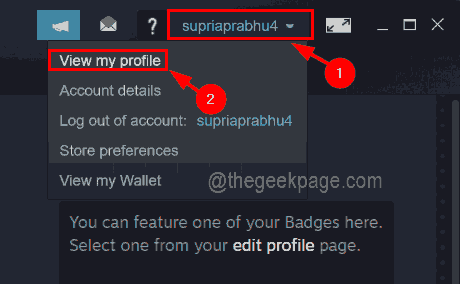 NOTE: You can also get profile details by just hovering over your username and selecting PROFILE from the list as shown below.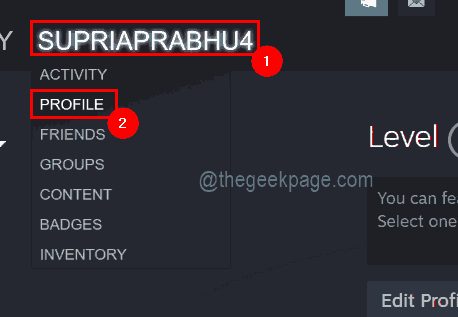 Step 6: Here there will be a URL displayed on top just below the username.
Step 7:  If there is no URL or address bar below the username, then go to the Steam option on top of the Steam app window and click Settings from the dropdown menu.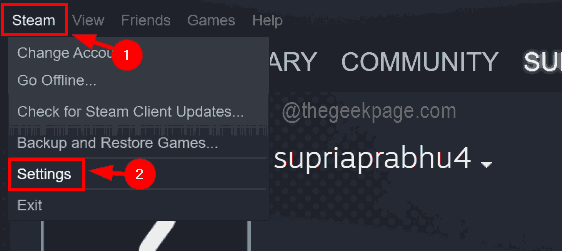 Step 8: Next, in the Settings window, go to the Interface option on the left side menu.
Step 9:  Click the Display web address bars when available checkbox option in order to select it and finally, click OK.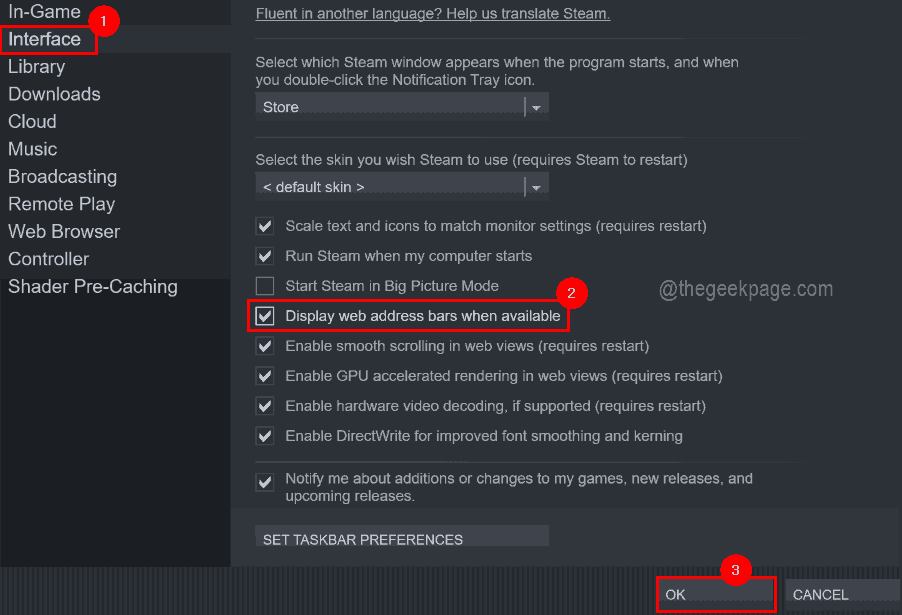 Step 10: Now you can see the web address bar in the Steam app.
Step 11: Now you can get to see the Steam id from the URL when the profile is selected.


Step 12: If there's some custom URL been set and you are not able to see the steam id from the URL, then simply copy the URL and go to the STEAMID I/O web page by clicking here.
Step 13: Now you need to copy and paste the URL from the steam app into the textbox and click lookup as shown in the below image.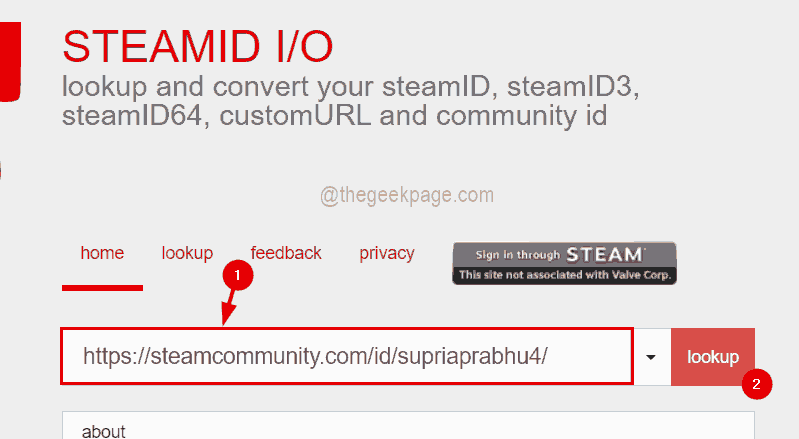 Step 14: Now the website will look for the steam id mapped to your URL and display it on their result page as shown below.
Here you can see the SteamID64 and also the profile URL with steam id at the bottom.