Sometimes, there can be some weird and funny photos present on our iPhones which can be so much embarrassing to show others. Therefore, in order to avoid this situation, users might be wondering if there is any way to hide these photos and videos from their iPhones.
Not many iPhone users are aware of this technique where it is possible to hide the photos and videos stored on your iPhone album. In this article, you will learn how to hide photos and videos on your iPhone without installing any third-party apps.
How to Hide Photos and Videos on iPhone
Step 1: First of all, you have to launch the Photos app on your iPhone.
Step 2: Click the Albums option from the bottom panel as shown below.

Step 3: Now Choose the album you want.
Step 4: After that, you have to select the photos and videos from the album to hide.
Step 5: For that, click Select at the top right side as shown.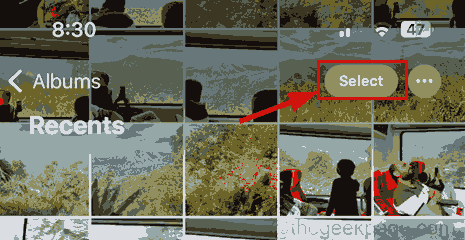 Step 6: Then click on the photos/videos one by one for selecting them.
Step 7: Once the photos/videos have been selected, click on the three-dot menu symbol at the bottom right corner as shown.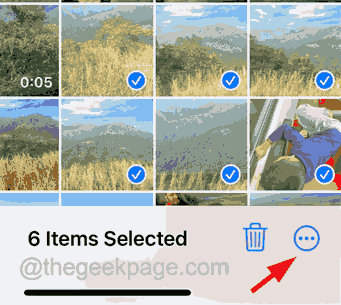 Step 8: This pops up a context menu on the screen.
Step 9: Select the Hide option by clicking on it from the context menu list as shown in the below screenshot.

Step 10: Then to continue, click the same on the pop-up screen as well.

Step 11: Now you will see that those selected photos/videos have disappeared or hidden from your album.
Step 12: Next, to view the hidden photos/videos, go back to the Albums page on the Photos app.
Step 13: Scroll down to the bottom and click on the Hidden option under the Utilities section as shown below.

Step 14: It will use the Face ID for authentication for the first two times and upon failing, it will ask you to enter the passcode to open the hidden album.
Step 15: If you want to hide the Hidden album also from the Photos app, you have to go to the Settings app first.
Step 16: Search for the Photos option and select it.

Step 17: Scroll down and disable the Show Hidden Album option by clicking on the toggle switch as shown in the below image.