If you are recording a song at home or any other place which is not soundproof, then most probably the recorded audio gets all the other high or low frequency sound which is not desirable at all. For that you need to use Audacity software which is freely available on internet. This has many good features to filter out the noise, unwanted frequency and can improve the audio very efficiently. In this article, we are going to show you how it can be done using Audacity.
How to enhance Audio Quality using High/Low Pass Filters in Audacity
Step 1: Launch the Audacity application
Press Win logo Key and type Audacity.
Then, hit Enter key on your keyboard.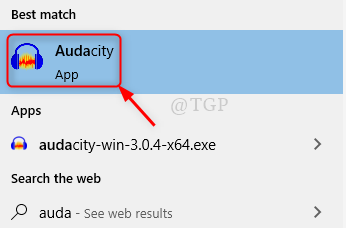 Step 2: Open the audio file that needs improvement.
Go to File on menu bar.
Click on Open.
Select the file and hit Enter.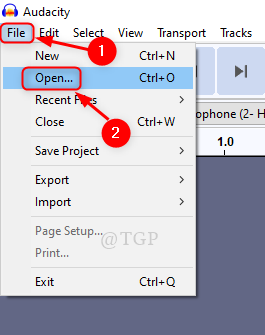 Step 3: Background Noise Reduction
Select the full audio file.
Click Effect.
Click on Noise Reduction from the list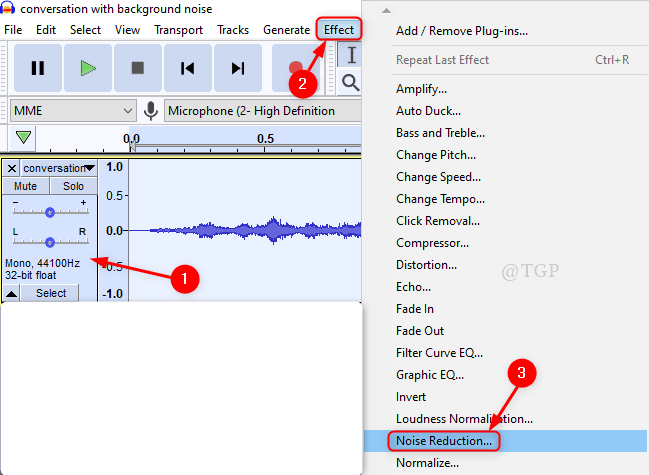 Step 4: Set the following parameters :
Noise reduction (dB) to 48.
Keep the Sensitivity to default value (6 or 7)
Frequency smoothing (bands) to 0.
Then, Click OK to reduce background noise.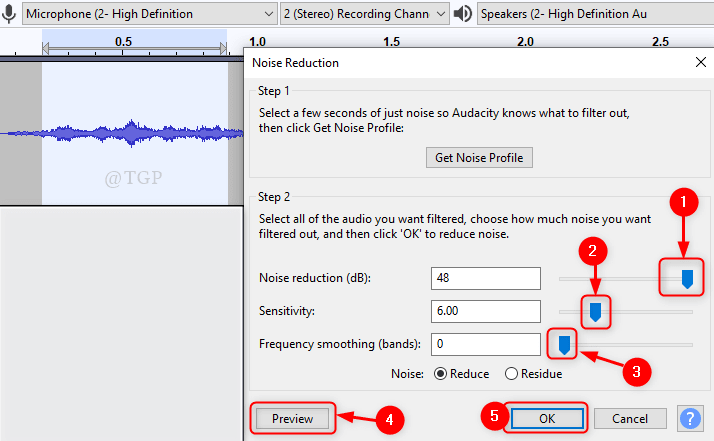 Step 5: After the Noise reduction, Apply low-pass filter to the Audio.
Select the audio file.
Click Effect
Then Select Low-Pass Filter from the list.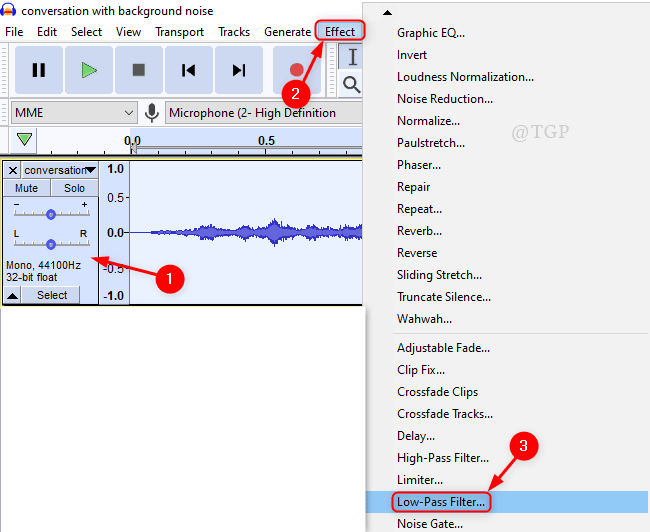 Step 6: In the Low-Pass Filter window,
Set the value of Frequency(Hz) to 85
Click Roll-off (dB per octave) and Select 48 dB from the dropdown list.
Then, Click OK to apply the filter.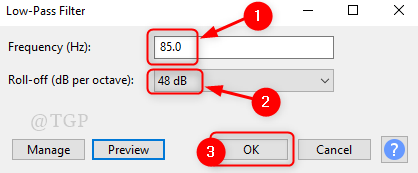 Step 7: Now its time to filter out the high frequency from the audio.
To do this,
Select the audio.
In the menu bar, Click Effect.
Then, Select High-Pass Filter from the list.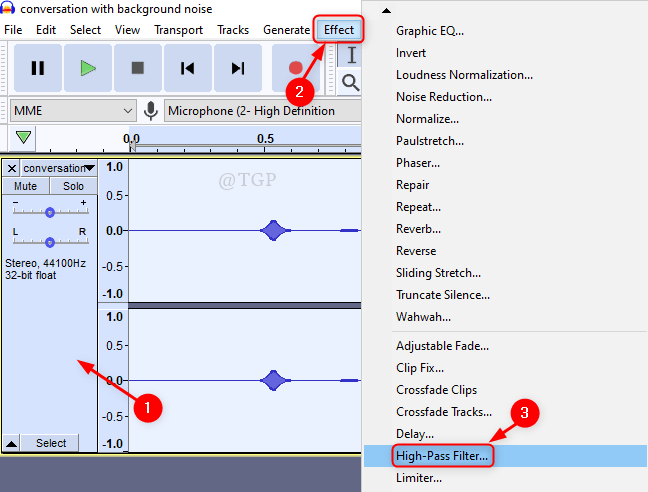 Step 8: In the High-Pass filter window,
Change the value of Frequency (Hz) to 500
Roll-off (dB per octave) to 48 dB.
Click OK to apply the high-pass filter.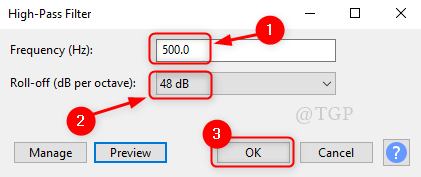 Now play the audio file and observe the changes in the improvement of the audio file.
Note:- Please try and adjust the values of Frequency in the filter window according to intensity of the audio file you have.
Thank you for reading this article.
Hope it was informative and helpful.
Leave us comments to know if this helped.