Quick Access feature was launched with the release of Windows 10. Windows users have totally loved this feature and quite certain because this provides the users to quickly access the recently opened files or most often used folders, etc. in the file explorer or Open and Save As wizard. If you have noticed that file explorer, by default opens in quick access where you can find all recently opened items or pinned folders or files by you. If you do not want to open the file explorer in quick access, or just want to disable the quick access or enable the quick access feature on your windows 11 system, then this post will definitely going to help you greatly. Please continue reading.
How to Enable or Disable Quick Access Feature in Windows 11 Using Registry Editor
NOTE: Please always make sure you have exported the registry file as a backup before proceeding to make any changes so that if something goes wrong, you can revert it back anytime. Even a minor change in a registry file can totally damage your system software.
Step 1: Press Windows + R keys together on your keyboard to open Run dialog box.
Step 2: Type regedit in the run box and press the Enter key to open Registry Editor.
Step 3: Click Yes on the UAC prompt to continue.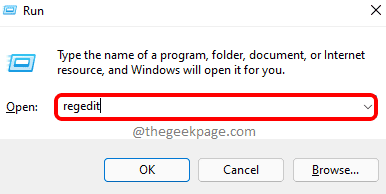 Step 4: Copy and Paste the below path in the empty and clear address bar in registry editor.
HKEY_CURRENT_USER\Software\Microsoft\Windows\CurrentVersion\Explorer\Advanced
Step 5: Then, Select the Advanced registry key on the left side of the registry editor.
Step 6: Locate LaunchTo DWORD value and open it by double clicking on it.
Step 7: Enter 0 in the Value data textbox and click OK button to apply changes.

Step 8: In case you want to enable it back, then Open the LaunchTo DWORD value and Enter 1 in the Value data textbox and click OK button to make changes as shown below.

Step 9: Now close the registry editor and restart your system once.
Step 10: Next time you boot up your system, you can observe the changes made.
This is how you can enable or disable the quick access using registry editor in Windows 11.
How to Open File Explorer to Quick Access or This PC Always in Windows 11
Step 1: Press Windows + E keys together to open File Explorer on your system.
Step 2: Click on three horizontal dots (Show more options) located at the end of menu bar as shown below.
Step 3: Then, Select Options from the dropdown menu as shown in the below screenshot.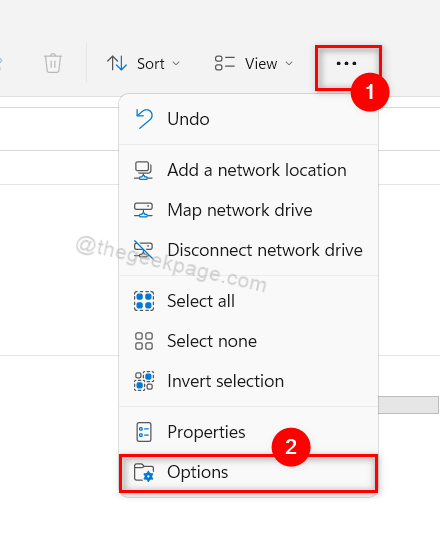 Step 4: If your file explorer opens up to Quick access and you want to change it to This PC, Then Go to General tab of Folder Options window.
Step 5: Now, Click on Open File Explorer to dropdown list and select This PC from the list.
Step 6: Once done, Click Apply and OK button to make changes.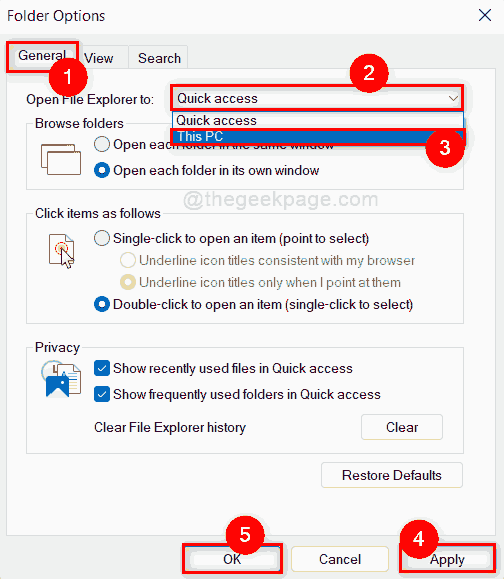 Step 7: If you want File explorer to open to Quick access, then go to General tab of Folder options window.
Step 8: Select Quick access from the dropdown list of Open File Explorer to and click Apply and OK button to reflect the changes.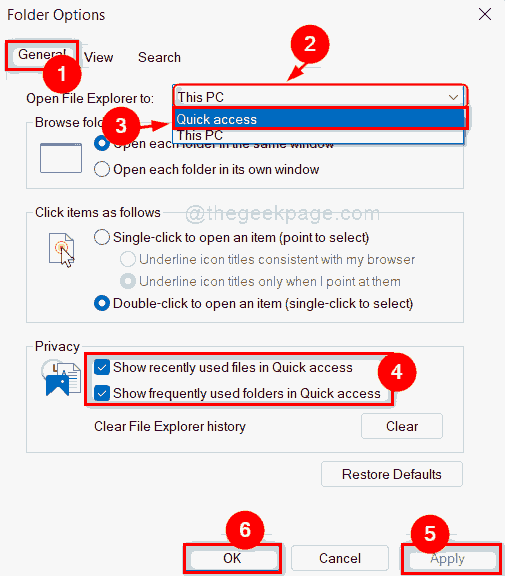 Step 9: This will not enable or disable the quick access, but only ensures where the file explorer should open to.
That's it guys!
I hope this article was informative to you and found this to be helpful.
Please leave us comments below for any queries.
Thank you!