Fast startup is a feature introduced in windows 8 and is also currently continuing within windows 10. In this feature windows start up fastly after a shutdown by using the saved system information file into your PC. The next time it boots it uses the information contained in that file (hiberfil.sys) for a less booting time. Note that this feature do not work if you fo forward for a reboot. In reboot the system starts in a normal way from scratch.  Normally fast startup feature is turned on by default in system. Althoug a useful feature, this can be problematic if you are having a dual boot in your system. This can result in data loss or loss in settings applied.Here in this article i will tell you how to disable fast startup feature in Windows 10.
Steps to Disable Fast startup Feature in Windows
Step 1 – Press Windows key + R together to open run.
Step 2 – Write powercfg.cpl in it and click OK.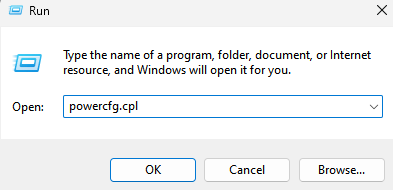 Step 4 – Now, in the right menu , just click on Choose what power buttons do.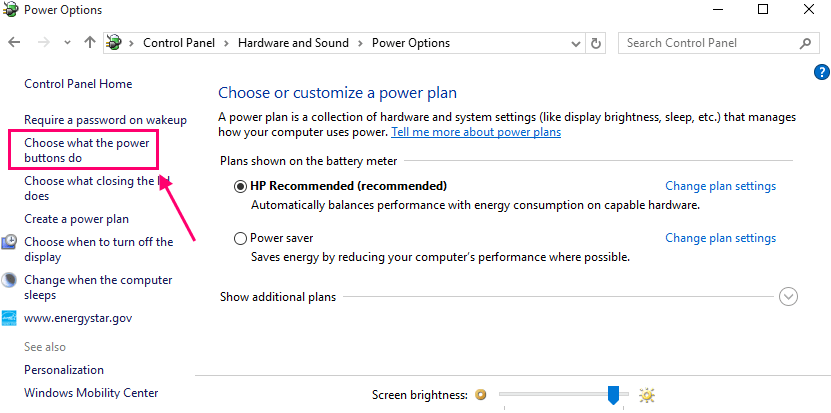 Step 5 – Now, in the window which just opened, before making changes you have to first click on "Change settings that are currently unavailable".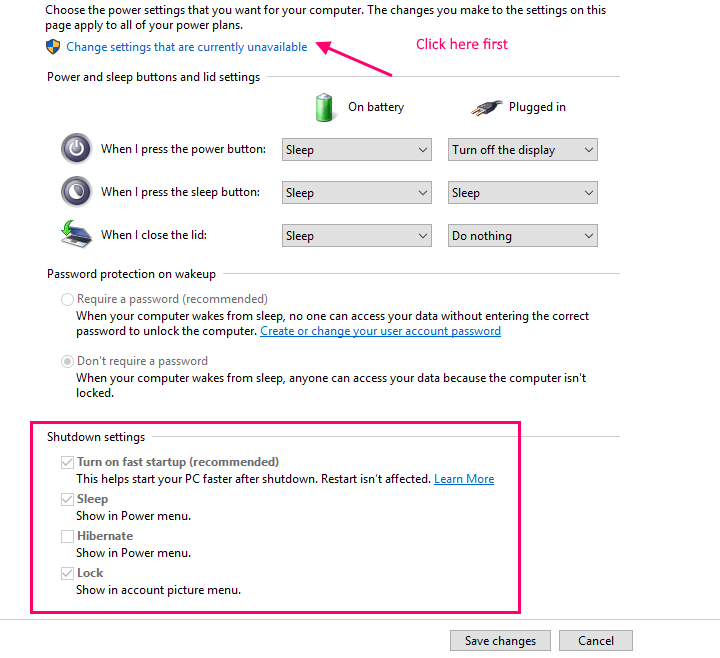 Step 6 – As soon as you click Change settings that are currently unavailable link, scroll down and uncheck the option saying turn on fast startup.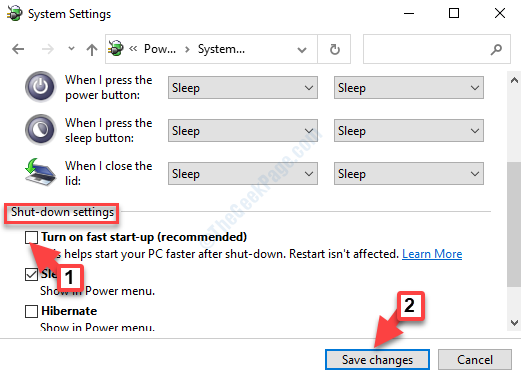 Step 7 – Finally Click on save changes.
You have disabled windows 10 fast startup feature. To turn on the feature again, follow the same steps and check the option again.