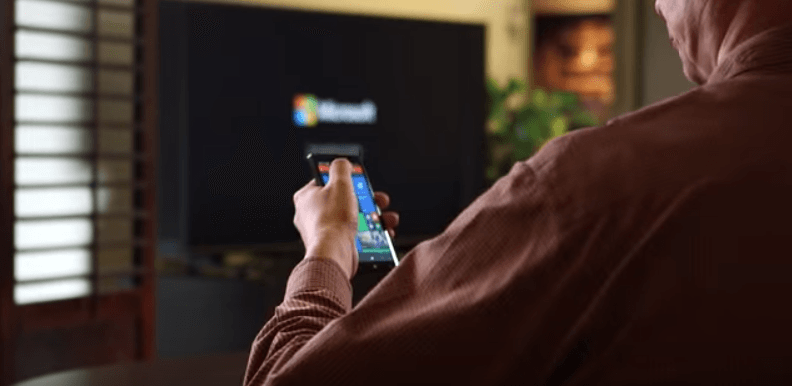 Forget about Mini PC, Microsoft's new upcoming feature known as Continuum will transform your Mobile into a full Desktop PC. Just connect the windows Phone to a Monitor or TV and attach a USB mouse and keyboard with the Phone and start using your PC.  On the monitor you can use your Phone just as a regular laptop. That means the windows 10 running on your Phone will expand to full view just as a regular windows 10 laptop. Now, this means a thing to the phone users. Although you can use almost all the softwares and features of a PC on a Phone but in a minified version. But, what if you can continue writing the draft mail after connecting the phone to a monitor when you reach home. Now, you don't need to connect your phone with a regular PC to transfer files anymore. Your Phone is your new PC.
Another good thing about his feature is that when your Phone is connected, the incoming calls on your phone do not interrupt your PC screen. You can take a call and end it and your desktop experience will seamlessly move forward without an interruption.
 Microsoft will probably launch continuum first on these high end phones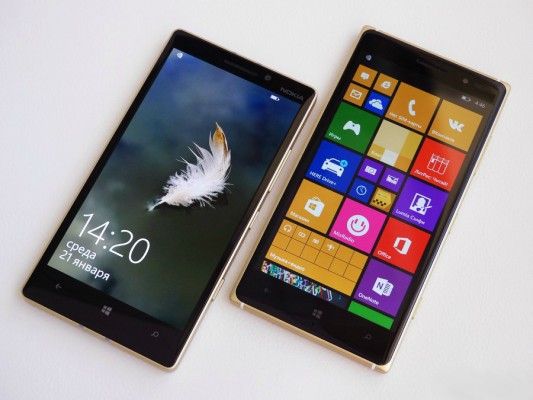 First phones with which Microsoft is planning to release its continuum feature are Talkman and cityman. Here are the specs of these powerful phones.
Talkman (Lumia 950) Specs
5.2 inch screen size
Snapdragon 808, 64-bit Hexa core Processor
3GB of RAM
32GB of  storage
20Mega Pixel Camera
5MP front  camera
3000 mAh  battery
Qi wireless charging with flip cover
Type-C USB
Cityman (Lumia 950 XL) Specs
5.7 inch screen size
Snapdragon 810, 64-bit Octa core Processor
3GB of RAM
32GB of  storage
20MP camera
5MP front camera
3300 mAh  battery
Qi wireless charging integrated
 Type-C USB

Saurav is associated with IT industry and computers for more than a decade and is writing on The Geek Page on topics revolving on windows 10 and softwares.