Wondering how to add your non-Steam games to your Steam Library? You can add any game to your Steam library so that you can directly launch them from the Big Picture mode in Steam. You can add any game, even if you have got it from Epic, EA App, or any other game store, it doesn't matter. Follow these steps –
How to add any non-Steam game to the Steam library
It is pretty simple. All you have to do is to add the main game executable file to Steam. Go through these steps once –
Step 1 – Open the Steam client using the Steam icon on the desktop or from the Start menu.
Wait until Steam loads up after the usual update check.
Step 2 – Then, go to the "Games" on the menu and tap "Add a Non-Steam Games to My Library…" to add the non-steam game file to the library.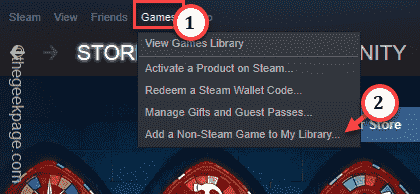 Step 3 – Steam will scan for the game executable file on your system account.
Step 4 – Look for the game executable file in this list. If you can find that, select that and click "ADD SELECTED PROGRAMS".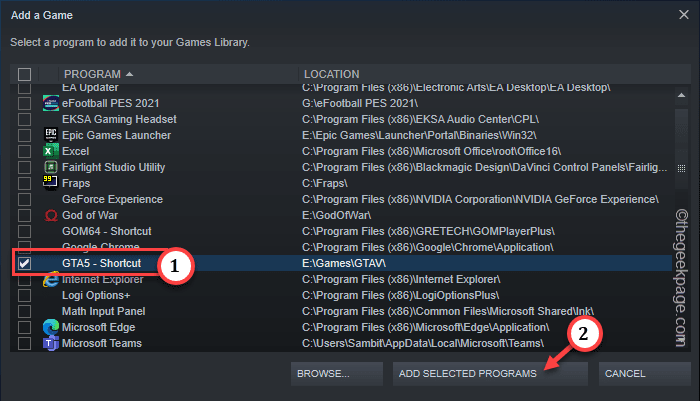 Step 5 – But, what if you can't see your desired game in that list of apps? Then, click "Browse…".

Step 6 – Now, go ahead and select the game file from the installation directory.
Step 7 – Select the exe file in the game installation directory and tap "Open" to add that.

This way, you can easily add any non-Steam game to your library.
You can easily see the newly added game on your Steam Library feed.
NOTE – Though the game you have added to Steam will appear in Steam, general Steam page features (like screen shots, achievements and trophies, community section, or market) will not be available for these non-Steam games. Check if this offers any help.