Google Chrome is one of the most widely used browsers due to its ease of use, features, and extensions it provides to the users. However, recently, a large number of users have encountered an issue when they are trying to install or launch the Google Chrome browser on their Windows PC. The pop-up message is as follows: "The application was unable to start correctly (0xc00000a5)".
Once this error is seen, your system slows down and the response to keyboard/ mouse inputs is slowed down. Users have reported that the browser tabs freeze and at times the browser or the system itself crashes when the error message is displayed. The reason for this error can be due to incomplete browser installation, missing/corrupt Chrome files, being infected by malware, or registry corruption due to an update. In this article, we have covered fixes that will help resolve this issue for you based on solutions suggested by users who were affected by this error.
Fix 1 – Scan for Malware
Before trying any of the fixes mentioned below, it is recommended to perform a malware scan using any third-party antivirus software. Based on the results of the scan, apply the mentioned fixes to remove the malware if any. Now check if Chrome is working without any error.
Fix 2 – Add No Sandbox Flag to Google Chrome's Shortcut
1. Locate the Google Chrome shortcut on your Desktop.
2. Right-click on it and choose Properties.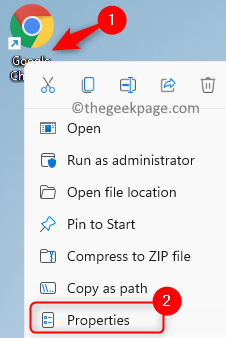 3. Go to the Shortcut tab.
4. In the text box next to Target, add a suffix –no-sandbox to the path already present in it.
5. Click on Apply and then on OK to save the changes.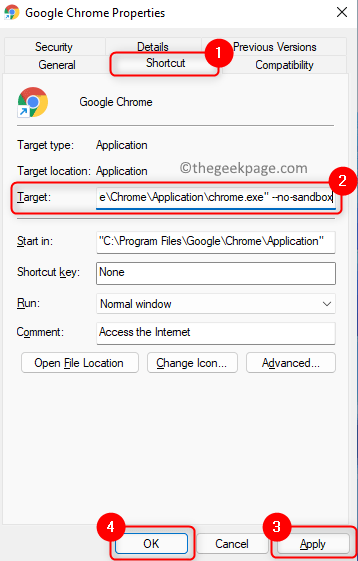 6. Now check if the error with Chrome is fixed.
Fix 3 – Turn Off Compatibility Mode
1. On your Desktop, right-click on the Google Chrome shortcut.
2. Select Properties in the context menu.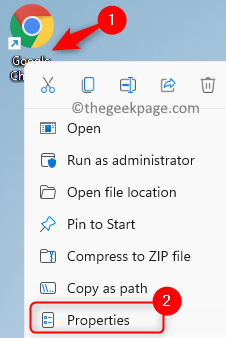 3. Go to the Compatibility tab.
4. Uncheck the box associated with Run this program in compatibility mode under the Compatibility group.
5. Click on Apply to save the changes.
6. Now click OK to close the window. Check if you are able to launch Chrome without the error.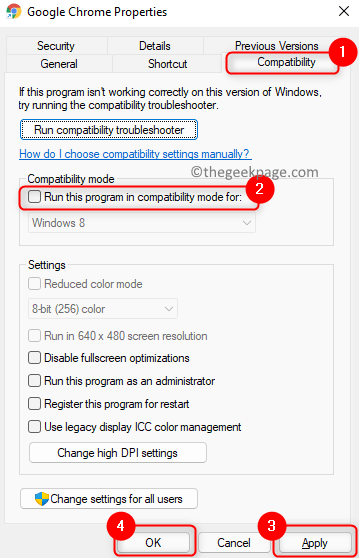 Fix 4 – Reinstall Chrome
1. Press the Windows and R key combination to open the Run dialog.
2. Type appwiz.cpl to open Programs & Features.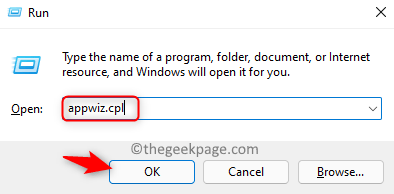 3. Locate Google Chrome in the list of installed apps.
4. Right-click on it and choose Uninstall.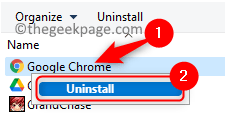 5. Follow the on-screen instructions to complete the uninstallation.
6. Reboot your PC.
7. Download the latest version of Chrome from the Official Download page.
8. Run the installer to complete the installation.
9. Launch Chrome and check if the error has been resolved.
That's it!
Google Chrome must install or open without showing you any error with code 0xc00000a5. Comment and let us know the fix that worked for you.