If you are an avid gamer or someone who loves to watch videos, you would know how crucial is Frames Per Second (FPS) for a smooth experience. It's the number of frames that come up on the screen per second while playing a Video or a Game. So, if your video playback is choppy or if the game stutters/lags, it means that the content is playing on a lower frame rate.
Increasing the frame rate in this case and adding a better graphics card in this case, is the only solution. This will help boost the FPS number in your game/video and make it run smoothly. While some Graphics Card does come with the FPS counter feature, not all of them do. In such cases, you can use an FPS Counter Software to know the original FPS. There are many such programs available online, of which we have handpicked the best FPS Counter Software for you.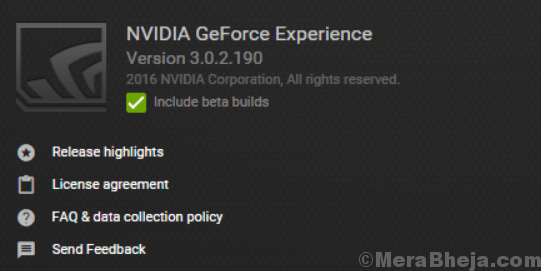 You need to add the NVIDIA GeForce Graphics Card in your computer to access the GeForce Experience software. The program allows you to record and share videos, take screenshots, and live stream videos with friends. It helps you to keep your drivers updated while keeping the game settings enhanced.
Talking of sharing, you can now share your content on all the major social media platforms like on YouTube, Facebook, and Twitch. It allows you to broadcast with minimum performance on the top while ensuring that your games run perfectly smooth. The in-game overlay of the program makes it swift and convenient.
Best of all, NVIDIA makes sure that they offer updated drivers for each game release. They work closely with the developers to ensure that any bugs are fixed, performance is enhanced, and optimizes the overall game experience. The freestyle game filters, on the other hand, let you add post-processing filters to your games during your game session.
You can even modify the look and mood of your game with changes in color or saturation, and more. Moreover, the software also simplifies the PC gaming configuration process by changing the game settings on their end.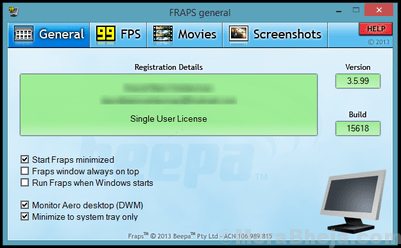 If you are looking for the best FPS counter software, the Fraps is certainly one of them. This comprehensive program is perfect for games that use DirectX or OpenGL graphics technology. It also works as a benchmarking software that displays the number of FPS on one end of the screen. It helps you to carry out custom benchmarks, evaluate the frame rate between two points, store the statistics to the disk and then employ them for reviews.
It also offers other programs that help capture screenshots in just a single press of a key. Real-time video capture software is another program offered by Fraps that helps you record video while you are playing your favorite game. Moreover, the software can record audio and video up to 7680×4800. It can also record custom frame rates from 1 to 120 frames per second! Best of all, the software is completely free for Windows users.