Many users complain about stuck print job while using printer. This happens due to an earlier unfinished printing job left in the print queue. As long as there are early printing job in your printer tasks, your current print command will also get stuck. But, you need not worry as this problem can easily be fixed. Here is how top do so.
Note: Please Create a Restore Point on Your PC , In case anything goes wrong
Force delete print job in windows 10 Using Services
1] Press windows key + R together to open run.
2] Type services.msc in it and Hit enter.
3] Now, Find Print spooler from the list.
4] Now, Right click on it and Stop it.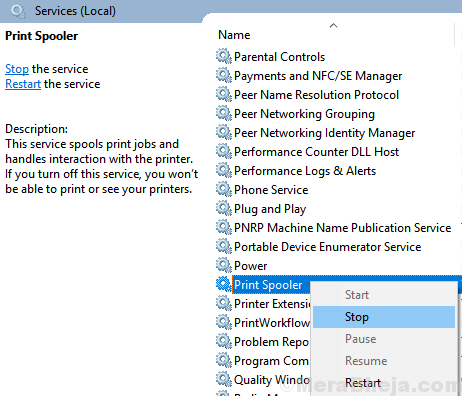 5] Now, browse to the following location on your PC: C:\Windows\System32\spool\PRINTERS
6] Just select all files and Delete all of them.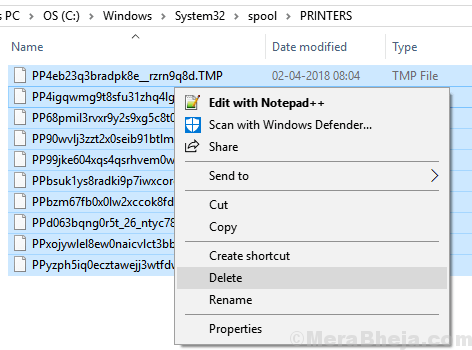 7] Now, Return back to the print spooler and start it.
Force delete print job in windows 10 Using Command
1] Open Command Prompt as admin.
2] Just Run the command given below to delete Print job in queue.
net stop spooler
del %systemroot%\System32\spool\printers\* /Q /F /S
net start spooler


Hope that your Problem has been solved.