VLC Media Player is undoubtedly one of the favorites for those who love to play audio and video files very often. However, the player is also prone to some crashes and errors, and one of which is "Ooops: VLC media player just crashed". This is a common error and so, you may experience this any random time, for any random file (audio/video).
Crashes can be alarming, but there's not much to worry, since most of them can be fixed easily and so does this error. Let's see how.
Solution 1 : Using Tools and Preferences
Step 1: Open your VLC media player and click on Tools on the top of the window. Then, click open the Preferences option from the context menu.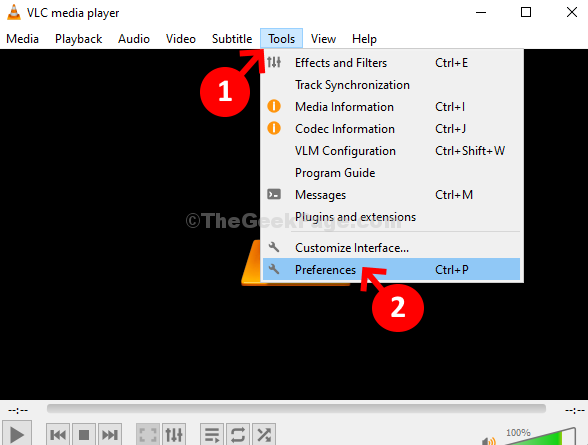 Step 2: In the Simple Preferences window, click on Input/Codecs on the top and then go to the Hardware-accelerated decoding option. Here, click on the drop-down and set it to Automatic. Click on the Save button at the bottom.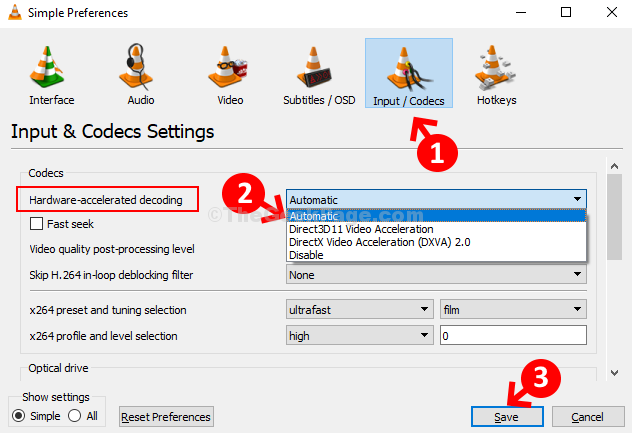 Step 3: Now, again go to Tools and click on Preferences as shown in the Step 1. In the Simple Preferences window, click on the Video option on the top. Now, go to the Output option and set the field to OpenGL video output. Click on the Save button to save the changes and exit.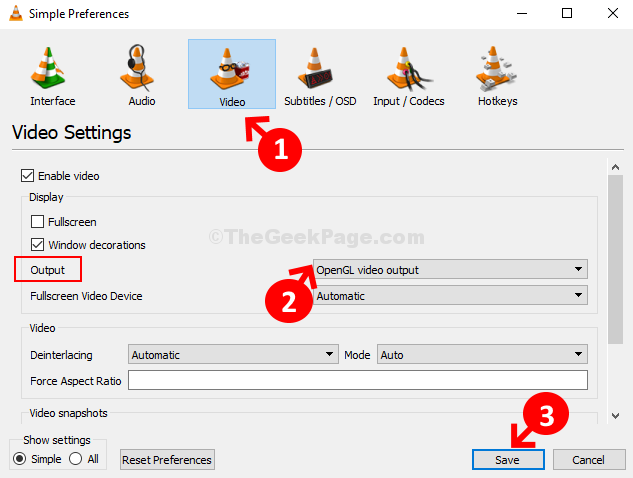 That's all. You are done with the change in settings and now, you should be able to play your favorite audios and videos without the error showing up.
Solution 2 – Disable hardware acceleration
1. Open VLC media player.
2. Click on Tools.
3. Click on preferences.
ADVERTISEMENT


4. Now, click on Input / Codecs.
5. Now, choose disable from drop-down for hardware accelerated decoding.