Steam spi dll is a known error experienced for gamers who prefer playing games from Steam, which is a leading game provider online. Steam features an online library of games and to play these games it has to communicate with steam_api.dll. This is when you notice the error.
The steam_api.dll files usually get changed while playing a game and this changed file is picked up by an antivirus software as a virus threat and subsequently stores it for quarantine. This can happen either when you have been installing a game on the computer or it got caught as a virus in the anti-virus scan. Besides, the error can also appear on licensed games.
However, thankfully, this error can be fixed/ Let's see how.
Solution: By Downloading steam_api.dll
Step 1: Open Google and search for steam_api.dll download and click on the 1st result.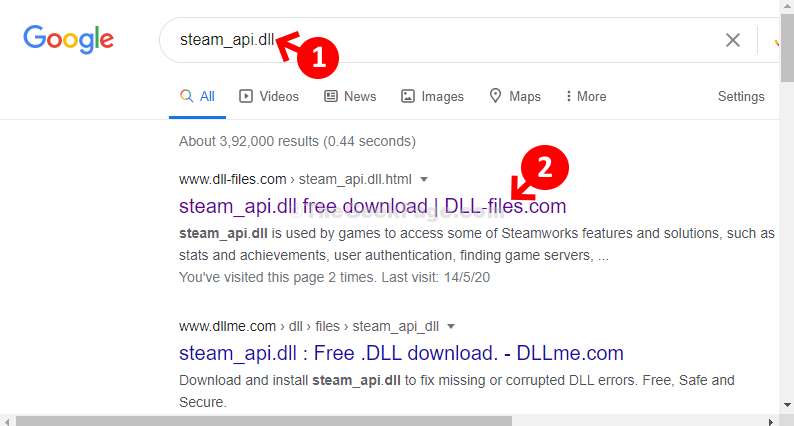 Step 2: Now that you are on the download page, scroll down to the download section where you will see a list of downloads. We selected the 1st one for 32-bit architecture. This download is also fit for 64-bit architecture. Click on the Download link.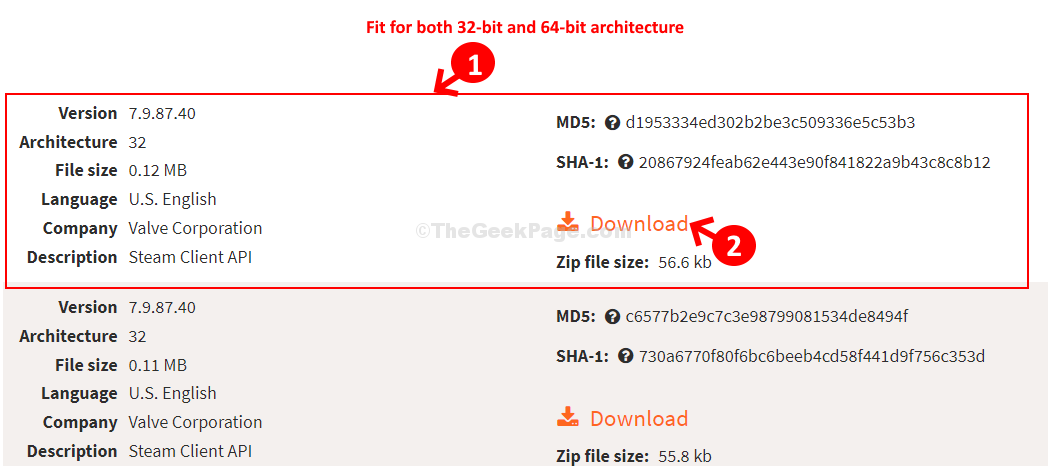 Step 3: Once downloaded, click on the download to Open File. It will take you directly to the saved location in the File Explorer.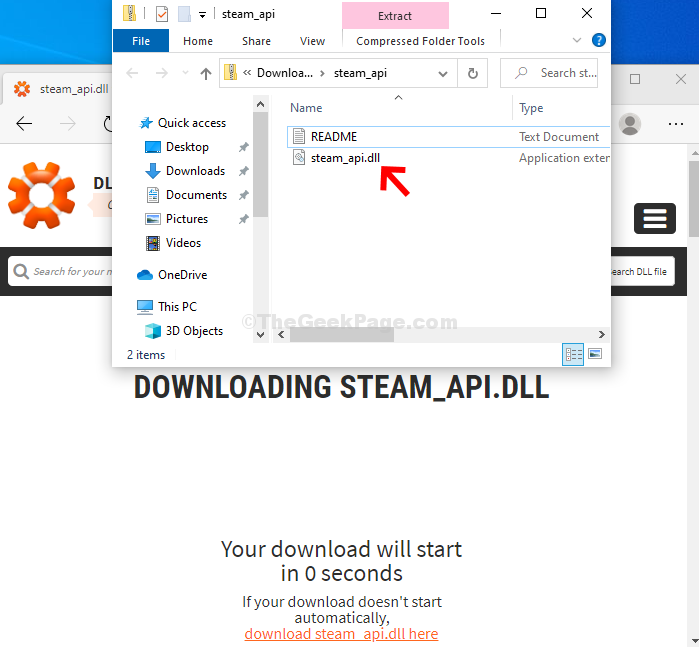 Step 4: Now, press the Windows key + E to open File Explorer. In the File Explorer window, click on the View tab on the top and below that click on Options on the right.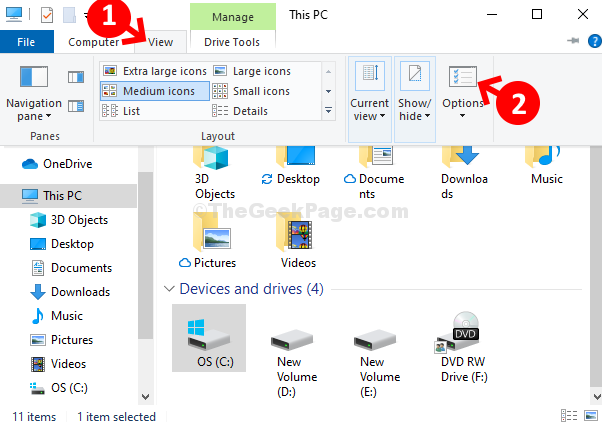 Step 5: In the Folder Options dialog box, click on the View tab and under Advanced settings, go to the Hidden file and folders section. Under this see if the Show hidden files, folders, or drivers is selected. If not select the radio button next to it, click Apply and OK to save the changes and exit.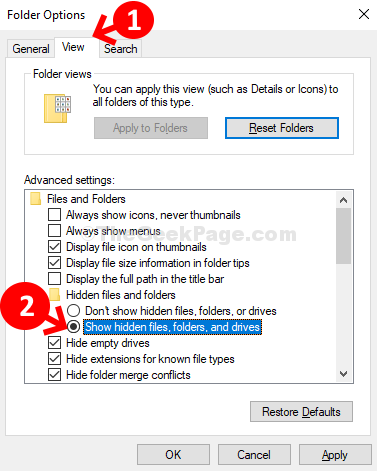 Step 6: Now, click on This PC. On the right side of the pane, double-click on the C drive [OS (C:)].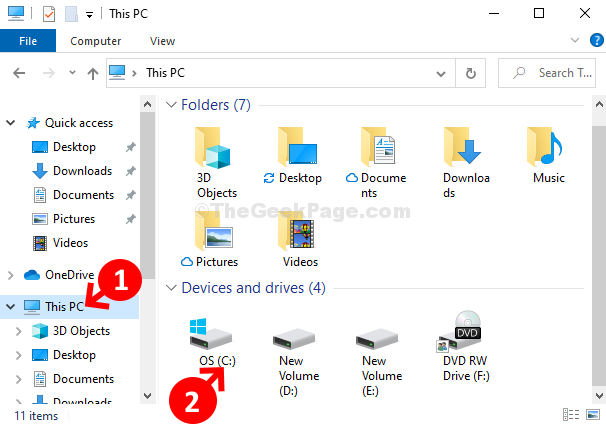 Step 7: Next, scroll down and double-click on Windows.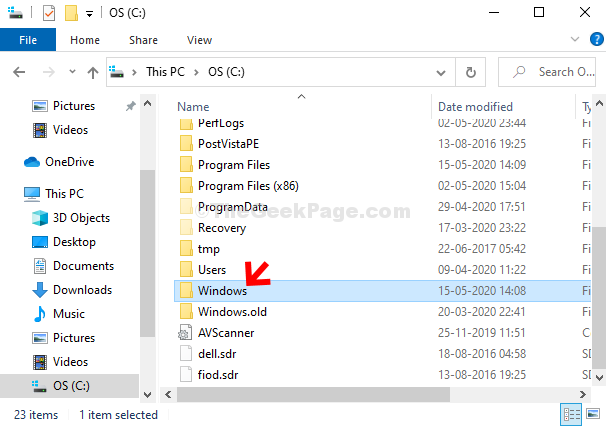 Step 8: Now, if your computer is a 64-bit version, scroll down and double-click on System32. If it's a 32-bit version, double-click on SysWOW64. Here we double-clicked on System32 since our machine is a 64-bit version.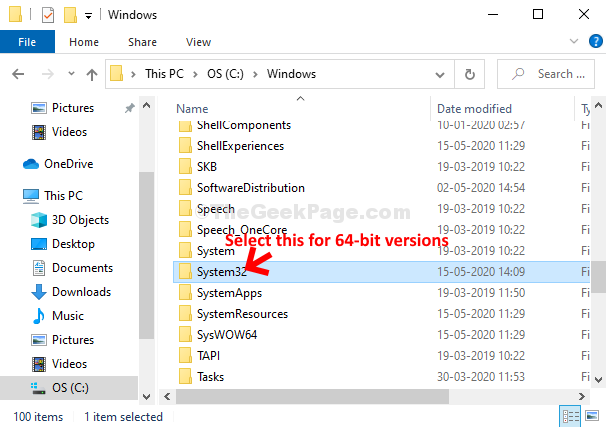 Step 9: Now, copy steam_api.dll from the Downloads folder to the System32 folder.


Step 10:  Next, click on the Continue button in the prompt to continue with the copying process.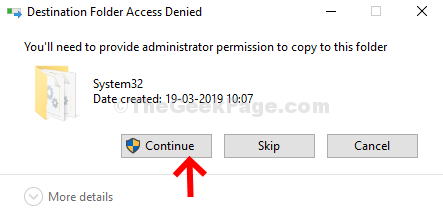 That's it. The steam_api.dll is saved in the System32 folder and now, you should not encounter the error again while trying to play a Steam game.