One of the common problems faced by Windows 10 or windows 11 gamers are that when they try to play older legacy games such as IGI 2 COVERT STRIKE on their PC they encounter an error This application requires DirectX version 8.1 or greater to run. Sometimes it may also happen that even if Ditect 12 or 11X is already installed, they are stuck with this error message. Here is how to fix it.
Fix-1 Install DirectPlay
1. Go to Taskbar search and type Turn Windows Features on Or Off.
2. Click on The search Result.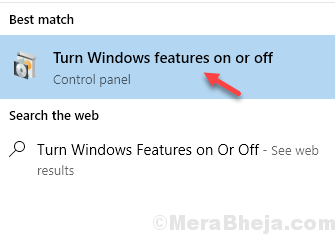 3. Locate Legacy components, Expand it.
4. Now , Check Directplay and then click on OK.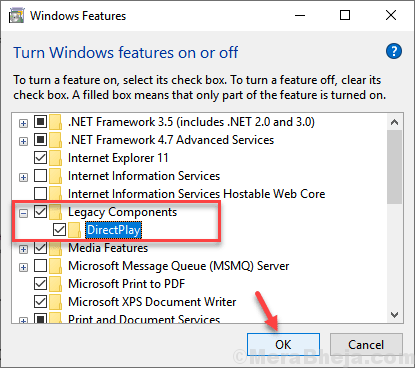 Windows will install the feature on your computer.
In order to complete this change, reboot your computer.
After rebooting your problem will be solved. If you are still facing the problem, go for the next solution.
Fix-2 Install latest version of DirectX-
Download and install latest version of DirectX on your computer. To do so follow these steps-
1. Download the latest version of DirectX End-User Runtime Web Installer.
Choose a download location on your computer to fix this issue.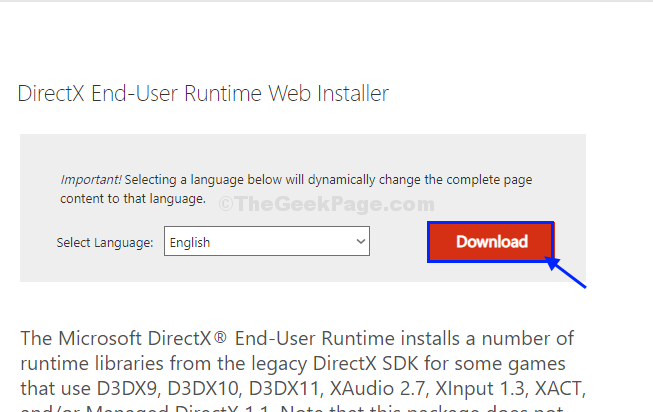 2. Go to the download location on your computer, double click on "dxwebsetup".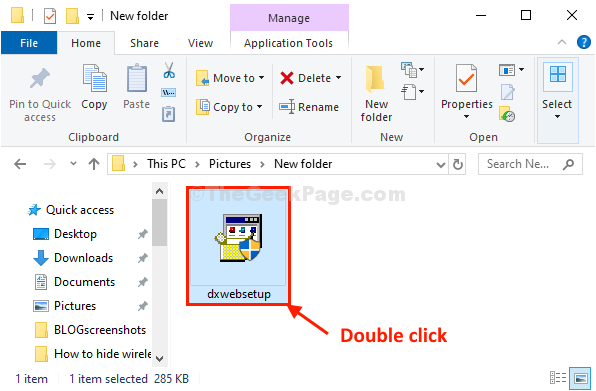 3.  In Installing Microsoft(R) DirectX(R) window, click on "I accept the agreement".
4. Click on "Next" to save the changes.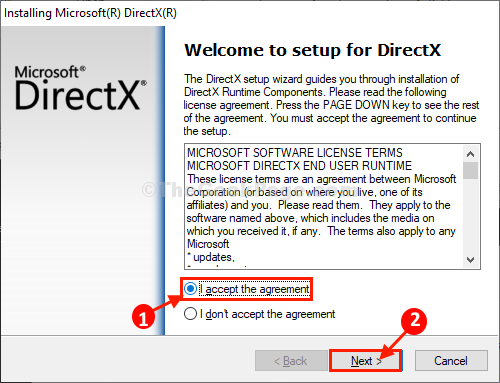 Let installer install the latest version of Direct(X).
5. Click on "Finish" to save the changes on your computer.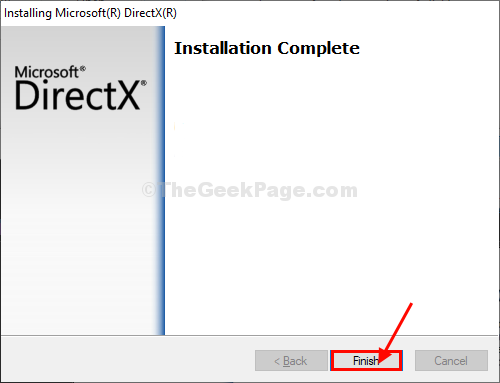 Reboot your computer to save the changes on your computer.
After rebooting your computer, try to run the application or game again.
Fix-3 Run the program in Compatibility mode
1. Right click on the Program with which you are facing this issue and click on properties.
2. Click on Compatibility Tab
3. Check the option saying 'Run this program in compatibility mode for' .
4. Select earlier version of window from the drop down list.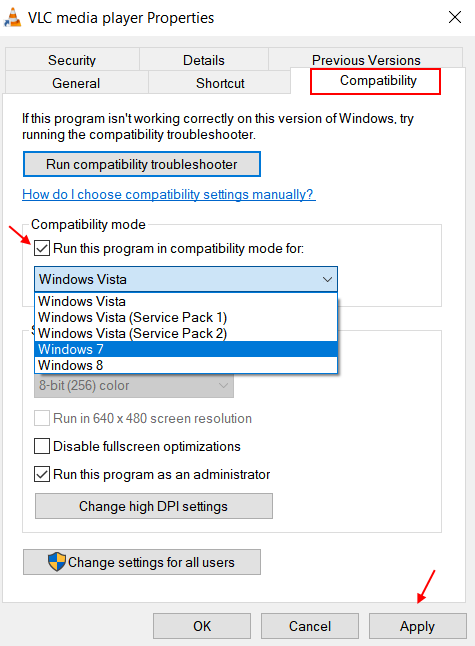 5. Click on apply.


Saurav is associated with IT industry and computers for more than a decade and is writing on The Geek Page on topics revolving on windows 10 and softwares.