Many users have recently reported that they are not able to log into the Steam app either from the desktop application or from the browser. It is throwing an error that says there have been too many login failures from your network in a short time period. It left the users disappointed when they are unable to do anything about it.
There might be many reasons for this error to occur while logging into the Steam app and we have listed down a few of them.
Network connection problem.
Unstable Internet Connection.
Corrupted browser data.
Changed Steam Login Credentials.
If any user is also experiencing such type of error, then we have compiled a few fixes which will definitely assist the user in resolving this error and will be able to log into the Steam app successfully again.
Fix 1 – Reset the Steam Account Password
If there is a change in the credentials of the Steam account, then occurring such an error is a possibility. As a result, it is better to change the password of your Steam account through the steps given below.
Step 1: Open Steam App from the Start menu in the Windows system by pressing the Windows key and clicking All apps.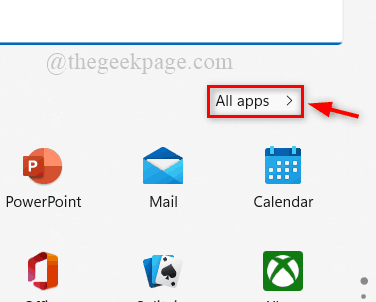 Step 2: Scroll down the list of apps and click the Steam folder to expand it and select Steam to launch it.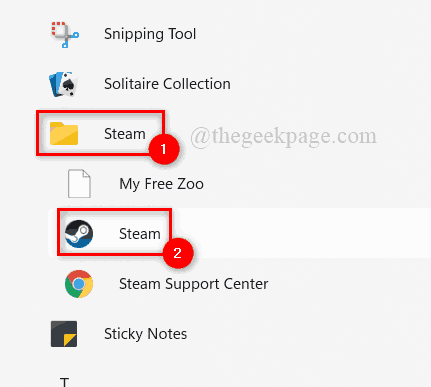 Step 3: In the Steam app window, Click LOGIN TO AN EXISTING ACCOUNT to go to the login page.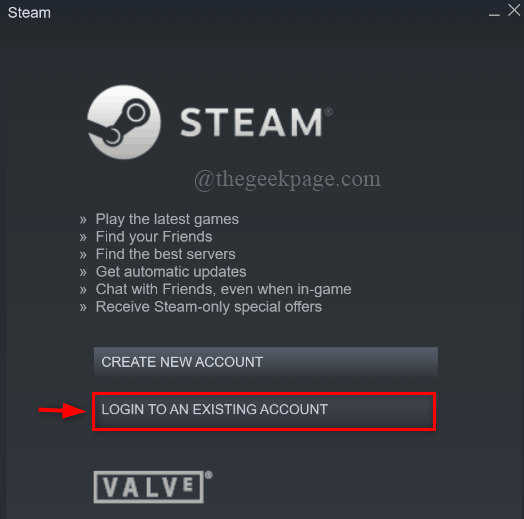 Step 4: Then, Click I CAN'T SIGN IN… to continue.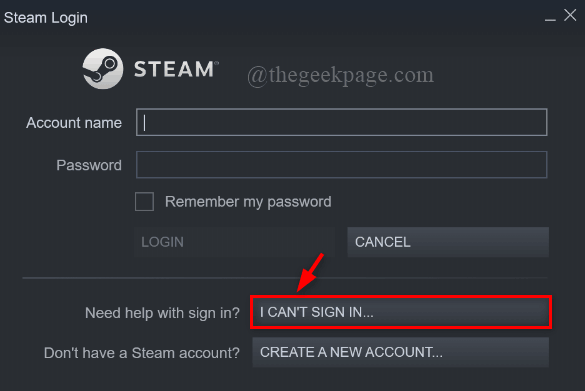 NOTE: If you are using Steam from a web browser, then Click here to go to the login page on Steam on a new tab.
Then, click Forgot your password? under the Sign In button, which takes you to the Steam Support page as shown below.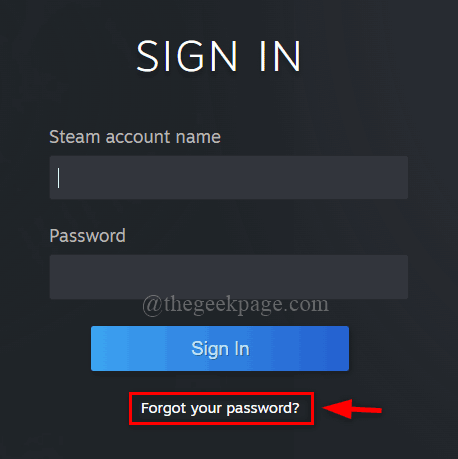 Step 5: Select I forgot my Steam Account name or password from the list of options in the Steam Support page.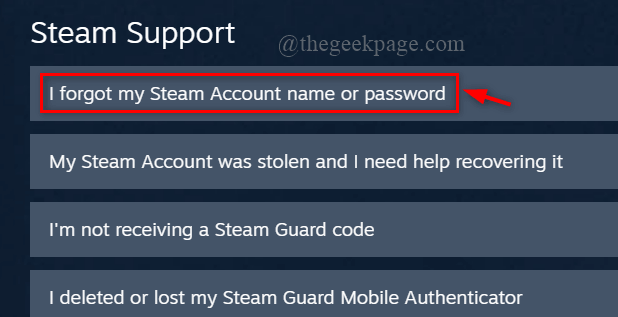 Step 6: Then, Enter the email address or phone number and perform the reCAPTCHA test "I'm not a robot" and click Search button to get the Steam account name.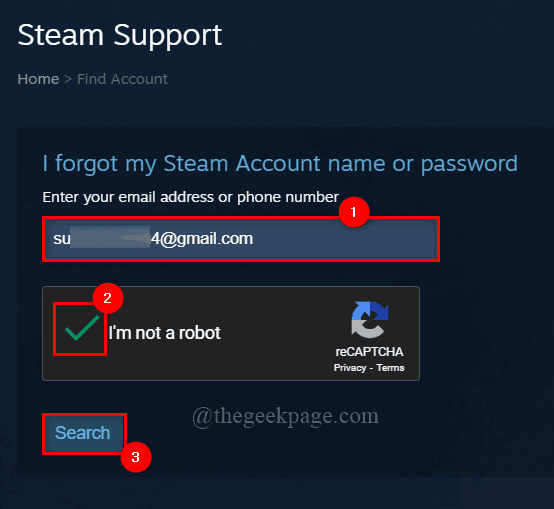 Step 7: Then, Click Email an account verification code to s***[email protected] and the steam support team will send a verification code to the email address entered by you.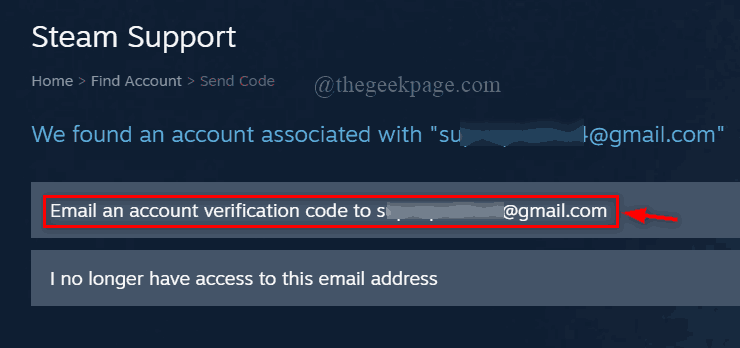 Step 8: Go to your email inbox and open the verification code email sent by the Steam support team.
Step 9: Click the RESUME RECOVERY button in the email as shown below.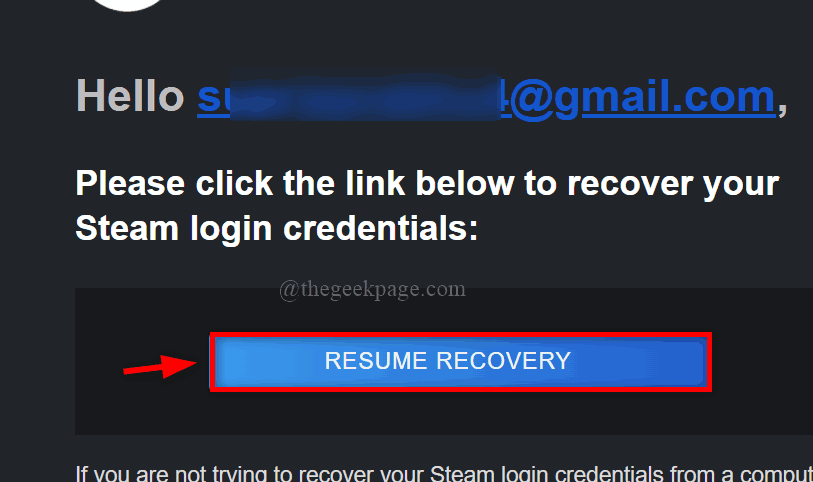 Step 10: In the Change Password page, Enter the new password under Change my password and also enter the same password again under Re-enter your new password.
Step 11: Finally, click Change Password.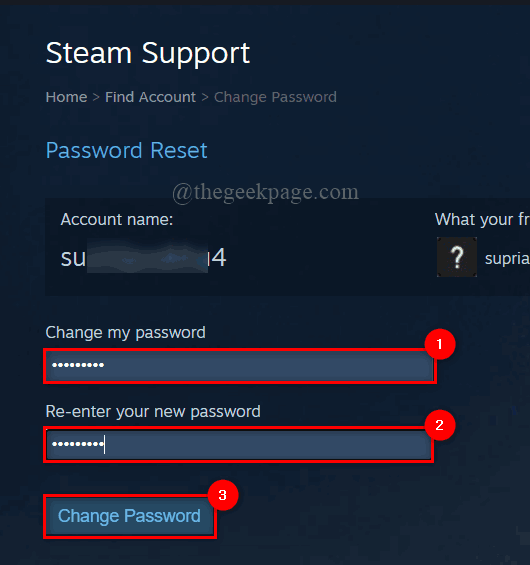 Step 12: Now your password will be updated and displayed on the page.


Step 13: Go to the Steam app and log in with the newly created password.
Hope you can log in normally to the Steam app.
Fix 2 – Delete or Clear Browser's Browsing History and Data
Sometimes if there is any corrupted data in the browser, either cookies data or browsing history data, it will cause this error while logging into Steam account. So we recommend that our users clear their browsing history data on their respective browsers.
Here are a few steps on how to do it.
Step 1: Open Google Chrome on your system by pressing the Windows key and typing google chrome.
Step 2: Select Google Chrome from the search results as shown below.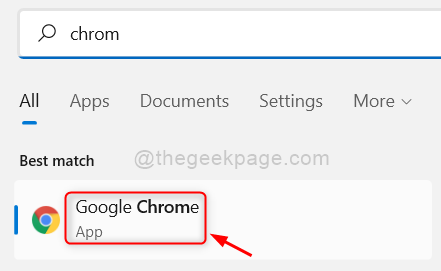 Step 3: In the Google Chrome window, Click three vertical dots (Show more options) as shown below.
Step 4: Then, Select Settings from the list.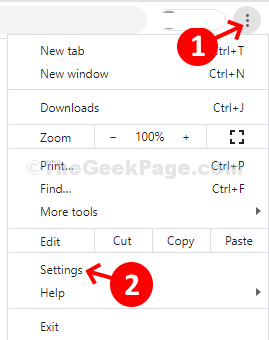 Step 5: Click Security and Privacy in the left side menu of Settings.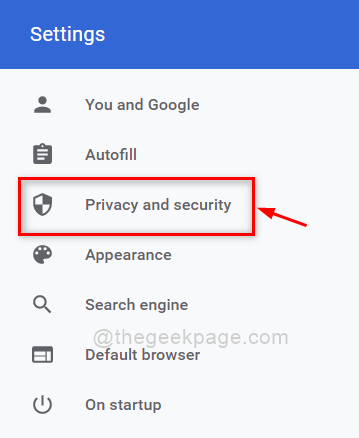 Step 6: Select Clear browsing data as shown below.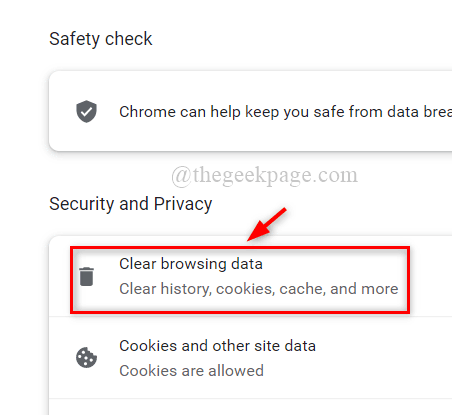 Step 7: Make sure All time is selected as Time range.
Step 7: Check all three checkboxes and click Clear data as shown below.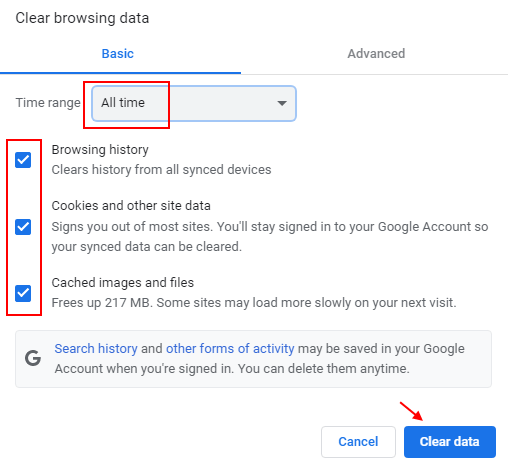 Step 8: Now the browsing history is deleted.
Step 9: Close the browser on the system.
Now try logging into the Steam app and see if this can be done without any problem.
Hope this fixed the issue.
Fix 3 – Check your Internet Connection
Whenever there is an unstable internet connection on the system, login issues tend to happen in the application which needs internet access. Therefore, it is recommended to check your internet connection.
Below are the steps to ensure stable internet connection.
Restart your Wi-Fi router once if you are using Wi-Fi.
If you are using Ethernet, unplug its cable from the system and wait for some time and plug it back in again.
Now check if the internet connection is stable. Otherwise, please contact your internet service provider.
Hope this fixed the issue.
Thank you for reading! Leave us comments below if any clarification is needed.