Whenever you want to install a software on your system, you would download it from the website and most of the software download files are all archived by default. If your internet connection is unstable or weak, then the downloaded archived file will get corrupted and when you try to extract this file, it will throw an error and won't allow you to proceed. So in order to fix this issue, you have to repair this file using WinRAR software. This article will guide you on how to resolve it.
How to Fix the Corrupted Archive Files in Windows 11/10
Step 1: Right Click on the archived file.
Click Extract to "[filename]\" from the context menu.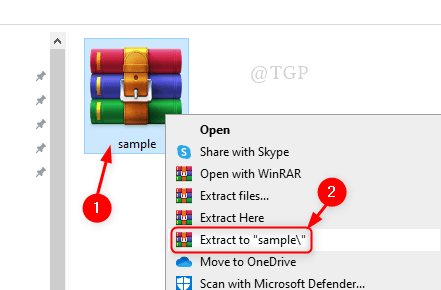 Step 2: Now, this will throw an error saying the file is corrupt as shown below.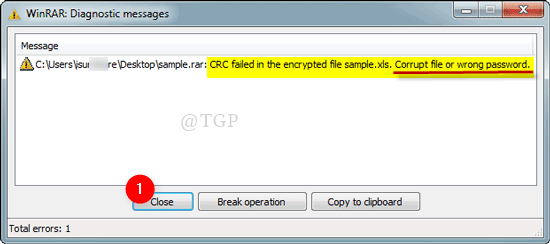 Step 3: Launch WinRAR application.
Press Win logo key on your keyboard and type WinRAR.
Hit Enter.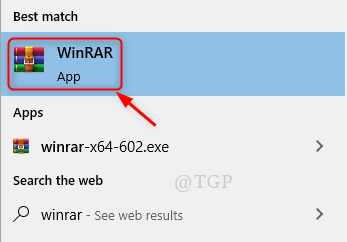 Step 4: Navigate to the folder which has the corrupt archive file.
Select the archived file and Click Repair as shown in the below picture.


Step 5: In the Repair window, select the Treat the corrupt archive as RAR.
Then, Click OK as shown.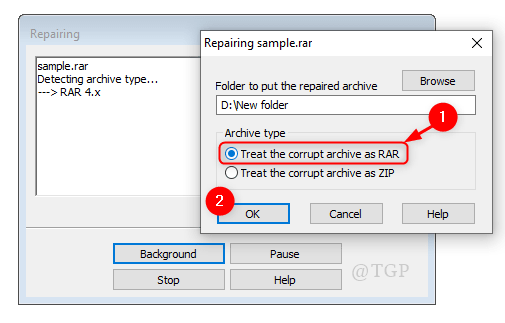 Step 6: Repair corrupt file process will start shortly.
The repair process completes once it shows Done.
Click Close.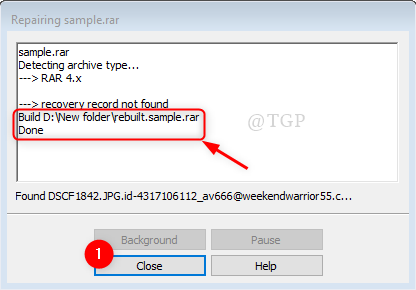 Step 7: In this step, keep the newly build archive file and delete the older one.
To extract the file :
Right Click on rebuild RAR file.
Click on Extract to "rebuilt.[filename]\".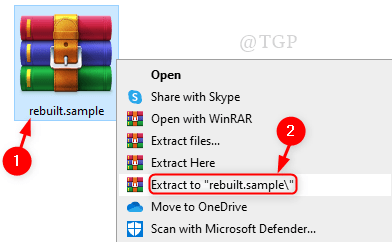 Step 8: You can notice that the RAR file is extracted successfully.


This is a simple method to recover the damaged/corrupted archive file and helps to extracts files from it.
Hope this article was interesting and leave us comments if this was helpful.
Thank you for reading!