How To Fix Snapchat Or Other Video Calling/ Chatting Application Not Opening Camera:- You might have received the error Snapchat was unable to open the camera. You may need to restart the application or your device error when trying to open your Snapchat application. This could be because you might have accidently pressed on the deny button when Snapchat asked you whether it could use your camera. Well, don't worry. Nothing is permanent. We do have a solution for you. Read on, to learn how to efficiently fix this simple issue.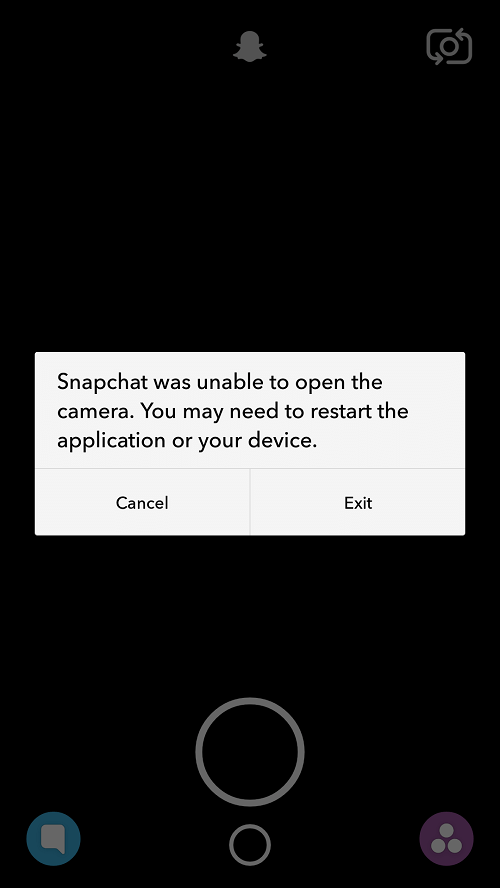 STEP 1
Launch Settings app by clicking on its icon.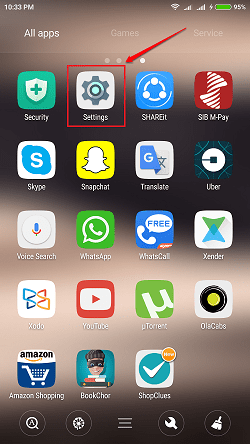 STEP 2
Scroll down and click on the option named Installed Apps. If you can't find one by that name, click on Apps or Application Manager as the User Interfaces for different phones could be different.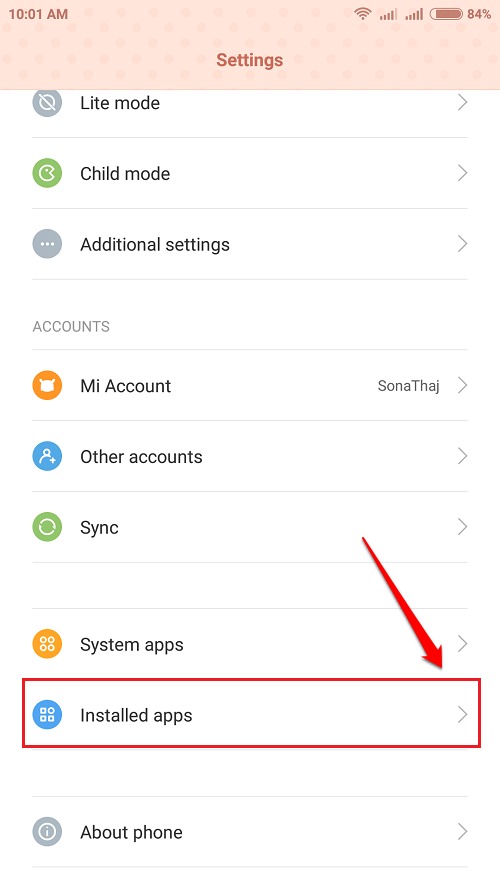 STEP 3
From the list of apps, find and click on the application that is creating trouble for you. In our case, it is Snapchat and hence I have clicked on the Snapchat app from the list.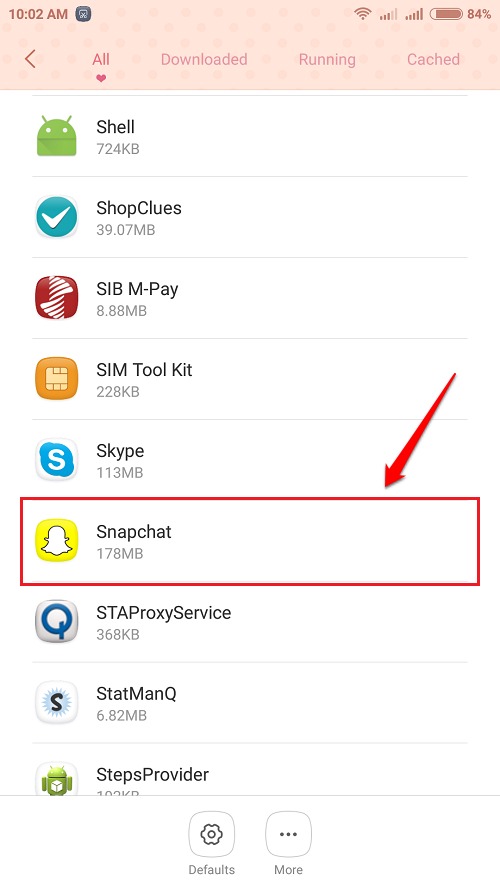 STEP 4
The next step is to find the section for permissions. If you can't find an entry by the name Permission Manager, look for the closest match. Click on it.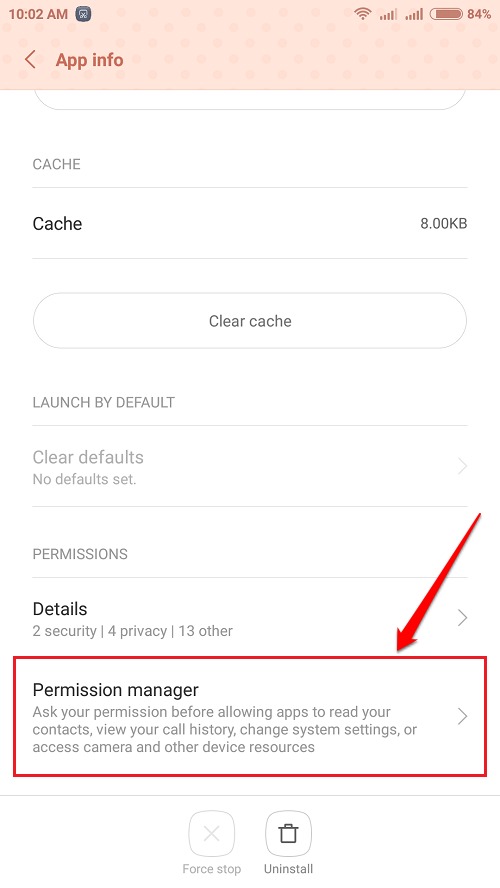 Note : If you have got an older version of Android operating system installed in your phone, then you might not be able to find the permissions manager option inside your settings. In that case, try uninstalling and re-installing the application. When asked for permission to use the camera, allow it.
STEP 5
Scroll down through the permissions and click on the one that says Access Camera.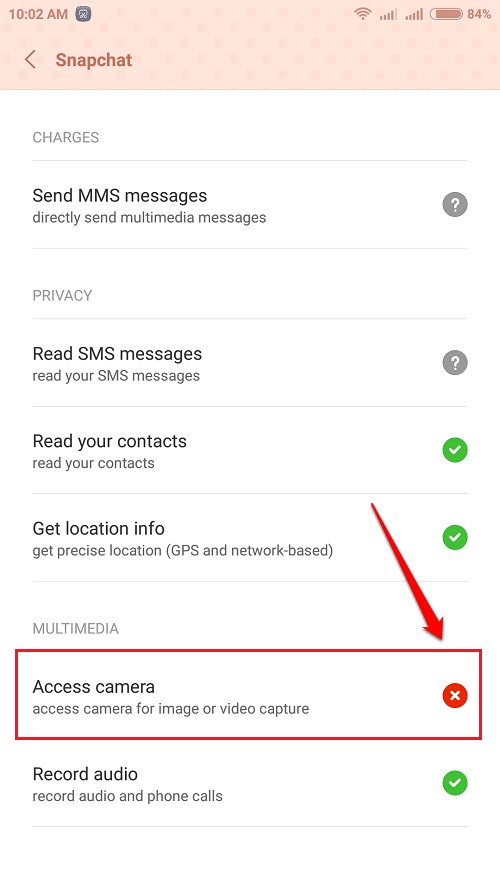 STEP 6
As next, hit the Accept option. That's it.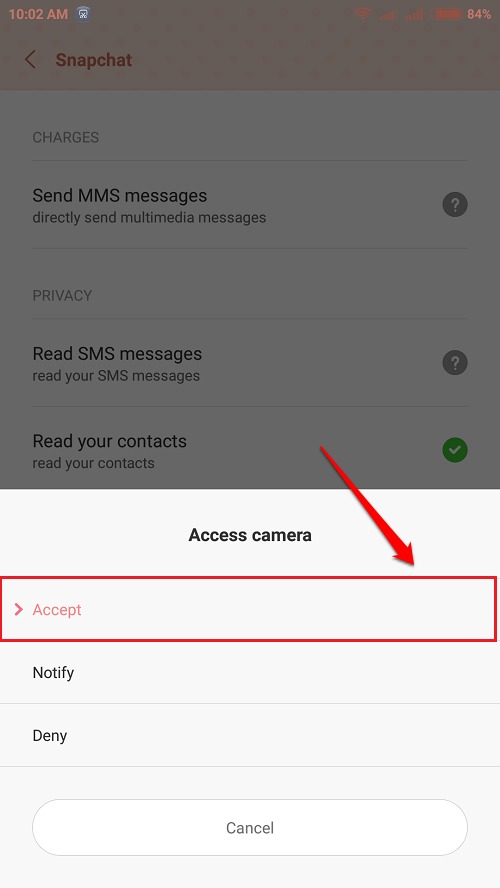 STEP 7
Now if you check out Snapchat once again, you can see that the camera is opening perfectly fine.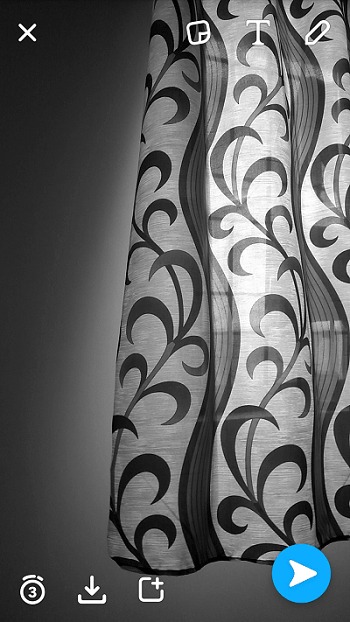 If the above method doesnt solve your issue, try uninstalling and re-installing the application. If the issue still persists, then the problem might with your camera. In that case, check out our article on the topic Solved – Camera Failed To Start Issue In Android. Hope the problem is fixed for you. If you have any doubts regarding any of the steps, please feel free to leave comments, we would be happy to help. Stay tuned for more useful tricks, tips, and hacks.