Solved – Camera Failed To Open Issue In Android:- You take out your phone to capture a wonderful moment and then your camera says it's on leave today. How great would that be? Most of us would have faced this issue with our smart cameras at one point or the other in our lives. Camera failed to start is a very common issue among different kinds of Android phones, so don't worry, you are not alone. Dive into the article to learn how to efficiently tackle this issue on your own.
Solution 1 : Simply Reboot Your Phone
Easy things first. The most effective solution to most of the Android issues is a simple reboot. Do you believe it? Well if you don't, just turn off your phone and turn it on to see if that works.
Solution 2 : Try Clearing The Camera App Cache
Sometimes a simple reboot wouldn't be enough. In that case, you might want to try out the following steps to solve your issue.
STEP 1
Launch the Settings app by clicking on its icon.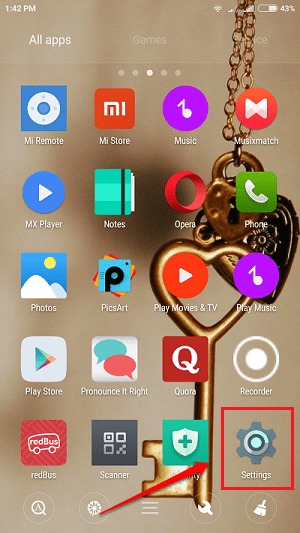 STEP 2
Now scroll down to find and click on Apps or Installed Apps option as per your phone's settings.