How To Fix Laptop Won't Shutdown Problem In Windows 10:- Do you often end up waiting for hours for your laptop to shut down? Do you often have to long press the power button to shut down your laptop as it fails to shut down by itself? Forcing your laptop to shut down by long pressing the power button can cause a corrupted file system and it can lead to a number of issues. Well, you are in the right place. Try out our simple methods to solve the problem of laptop won't shut down in Windows 10.
Fix 1 – Turn Off Fast Startup
Step 1 – Press Windows key + R together to open run.
Step 2 – Write powercfg.cpl in it and click OK.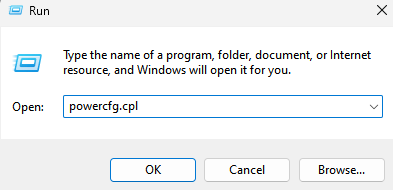 STEP 3 – A separate window named Power Options opens up. You need to find and click on the link that says Choose what the power buttons do from the left window pane as shown in the screenshot given below.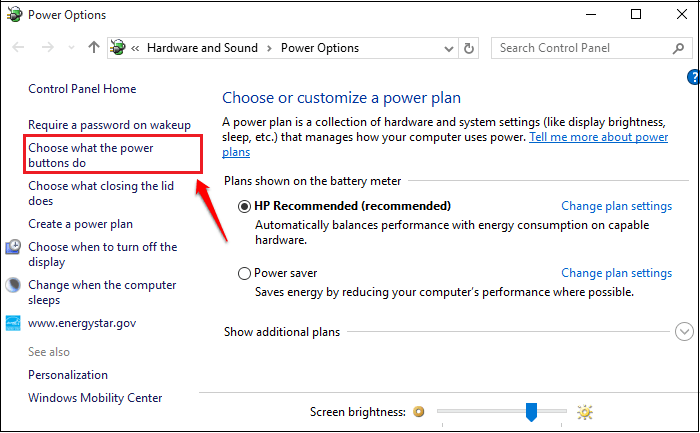 STEP 4 – If you scroll down through the window that gets opened up, you will be able to see that the Shutdown settings are greyed out. To ungrey them,you need to click on the link that says Change settings that are currently unavailable. If you have any doubts, refer to the following screenshot.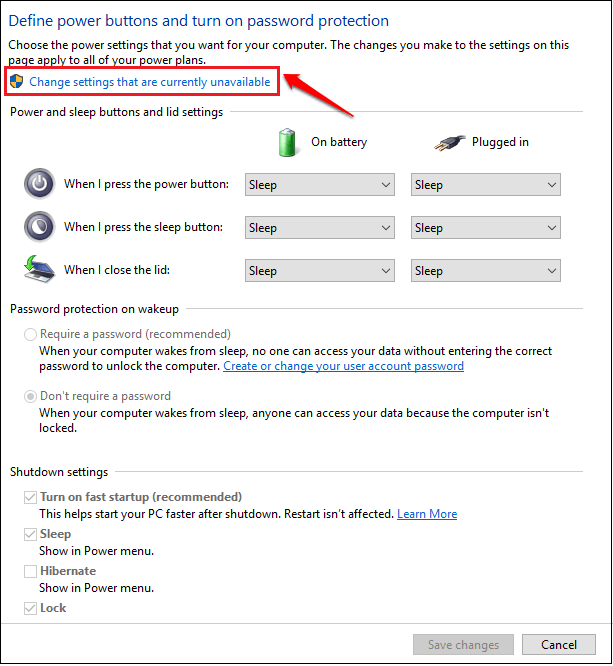 STEP 5 – Now the Shutdown settings will be ungreyed. Uncheck the check box corresponding to the option that says Turn on fast startup (recommended). That's it. Hit the Save changes button and you can exit.


Fix 2 – Turn Off hibernation
1 – Search cmd in Windows search box
2 – Now, do a right click on command prompt icon which appears and click on Run as admin option

3 – Now, run the command given below
powercfg.exe /hibernate off
Now, try to shutdown your PC again
Fix 2 – Tweak Link state power management
1 – Search and click on Edit Power Plan

2 – Now, click on change advanced power settings link you see on next screen.
3 – Now, Expand PCI express 
4 – Expand Link state Power management
5 – Turn it off (Laptop users should turn off both on battery and plugged in option)
6 – Click Apply and OK

Fix 3 – Use Command Prompt
STEP 1 –  Search cmd in search box and right click on search result and click on run as admin.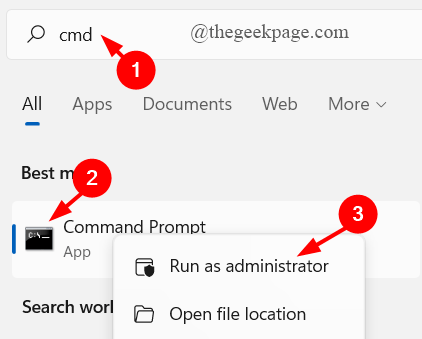 STEP 2 – When the Command Prompt opens in the administrator mode, copy paste the following command and hit enter key. This will cause your laptop to shutdown completely.
shutdown /s /f /t 0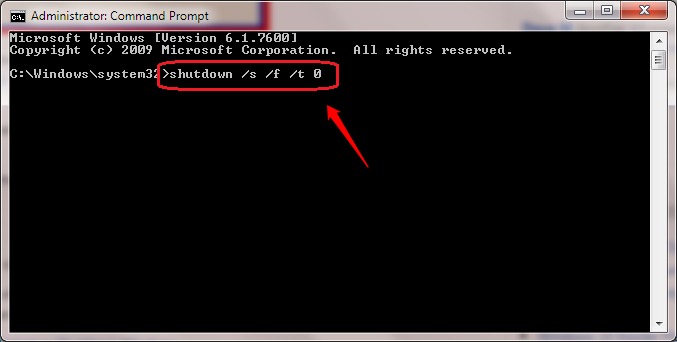 Fix 4 – Uninstalling Troublesome Driver
1. Search cmd in windows 10 taskbar search.
2. right click and run as admin.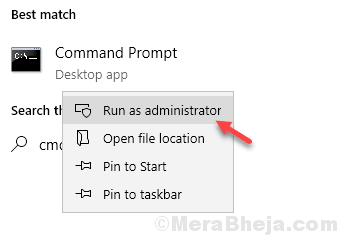 3. Now, Copy and paste the command given below and hit enter key to execute it.
powercfg /energy
4. wait for some time to process to get finished.


5. Now, copy and paste the path in any browser to open Battery  report.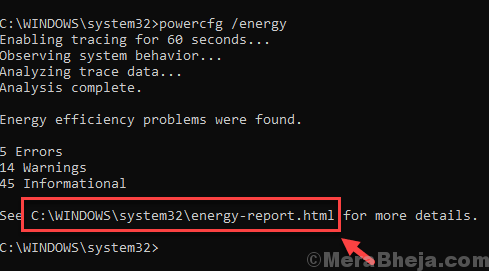 6. Find the Driver which is preventing the system from sleep or shutdown.
7. Go to device manager , right click on driver and uninstall it.
8. Now, click on Action and then click on scan for hardware changes.
Alternative Fixes
Try Fix Windows 10 shutdown problem
If both the above given solutions do not fix your issue, then check out the following:
1-Open Task Manager to see if any unwanted processes or services are running. You can open the Task Manager by pressing the keys Ctrl + Shift + Esc together.
2-Maybe you have installed a driver or software recently. Try uninstalling this driver or software and see if your system is shutting down properly.
3-Run a thorough virus scan. Maybe it's the malware that's causing the trouble.
Hope you found the article useful. If you get stuck with any of the steps, feel free to leave comments. We'll get back to you as soon as we can. Meanwhile, you could check out our articles on the topics Windows 10 Shutdown Too Slow ! A Quick Fix and How To Auto Shut Down Windows 10 After Some Time.