We all are aware of the importance of iPhones vibrating when they are in silent mode. Right? But we have been getting reports from several iPhone users that their iPhones are not vibrating when it is in silent mode.
They are simply missing out on many notifications and alerts like calls, messages, etc. on their iPhones. Sometimes users unfortunately are helpless in some situations and cannot put their iPhones on ring mode.
If you find that you are facing this same issue on your iPhone, you have to no look further because we have come up with the best possible easy solutions for fixing this problem.
Fix 1 – Verify the Vibration Setting for Silent & Ring Mode
Step 1: Firstly, go to the Settings page on your iPhone.
Step 2: Then click on the Sounds & Haptics option as shown.
Step 3: Scroll down to the bottom and click on Play Haptics in Ring Mode and Play Haptics in Silent Mode's toggle switches to turn them on.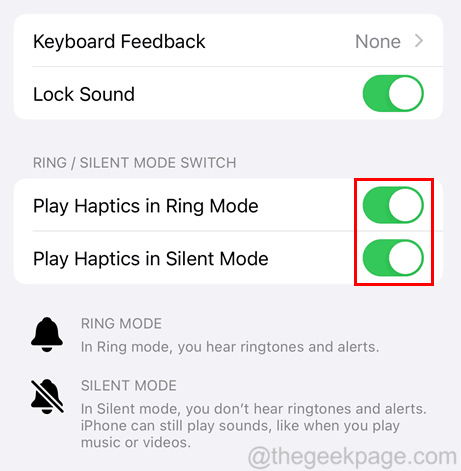 Fix 2 – Enable System Haptics Settings
Step 1: Tap on the settings icon from the home screen of your iPhone.
Step 2: This opens the Settings page.
Step 3: Now go to the Sounds & Haptics option from the settings list as shown below.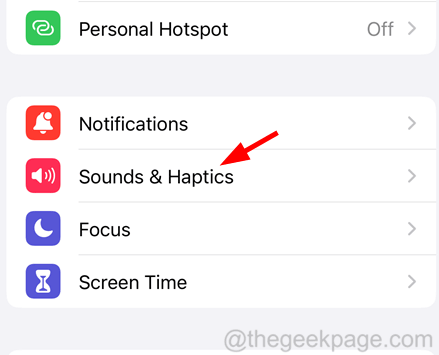 Step 4: Go to the bottom of the page and enable the System Haptics option by toggling its switch as shown.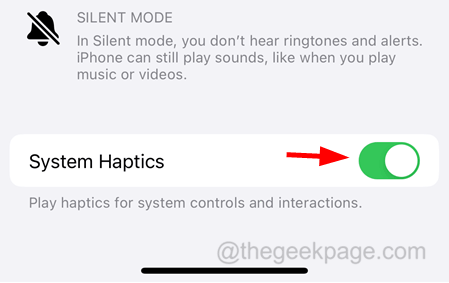 Fix 3 – Turn On the Vibration option
Step 1: Open the Settings menu page and go to Accessibility from the list as shown below.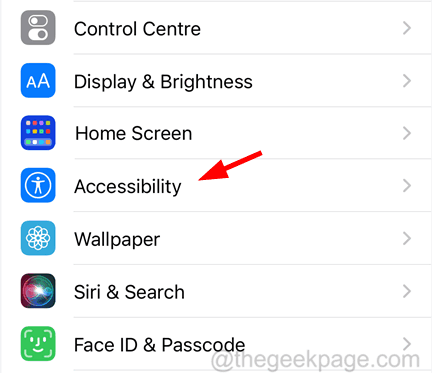 Step 2: Look for the Touch option and click on it.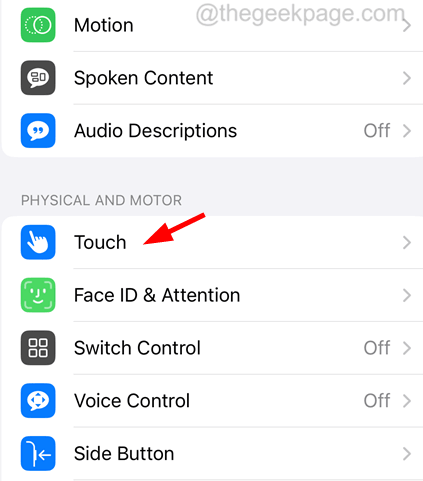 Step 3: Now scroll down a little bit and tap on the Vibration toggle switch to turn it on as shown in the below image.

Fix 4 – Set the Vibration Pattern
Step 1: Go to the Settings app and click on the Sounds & Haptics option from the list.
Step 2: Then click on Ringtone from the option list as shown below.

Step 3: Now you have to select the Vibration option at the top of the page by clicking on it.

Step 4: Here, you need to ensure that one of the Standard patterns like Alert, Heartbeat, etc. should be selected as the Vibration pattern.
NOTE – Never select None. Otherwise, iPhone will not vibrate at all.

Step 5: If you do not like any of them, you can always try creating your own vibration pattern.
Step 6: To do so, you need to click Create New Vibration at the bottom and follow the onscreen instructions.

Additional Fixes
Restart the iPhone – Whenever such kind of problems arises on any iPhone, it could be because of software glitches within the iPhone. So to fix this problem, you can try restarting your iPhone once and check if it helped.
Update your iPhone – Many times, the outdated software version on iPhone can cause various problems as discussed above in this article. Therefore, we suggest users try updating their iPhones through Settings -> General -> Software Update.
Reset All Settings on the iPhone – Some iPhone users have claimed that they have been able to resolve this problem by simply resetting all settings on their iPhones. So try performing reset all settings on your iPhone.