Many Windows 10 users are complaining about Intel Optane memory pinning error after recent windows 1903 update. Although Intel Optane memory was here for increasing responsiveness of windows 10 system by tracking your usage of files,documents and apps, but somehow it is leading to error message like "Intel Optane(tm) Memory Pinning : can not load the file DLL ´iaStorAfsServiceApi.dll´ : Can not find the specified module. ( Exception HRESULT : 0x8007007E).". If you also happens to be one of the victim of this error, here are the fixes for this error.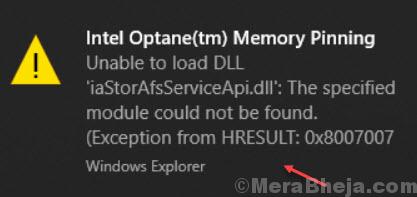 Fix 1 – Repair and Reset Optane Pinning explorer extensions
1. Click on start menu and then gear shaped icon to open settings.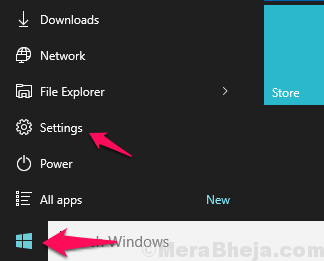 2. Click on Apps.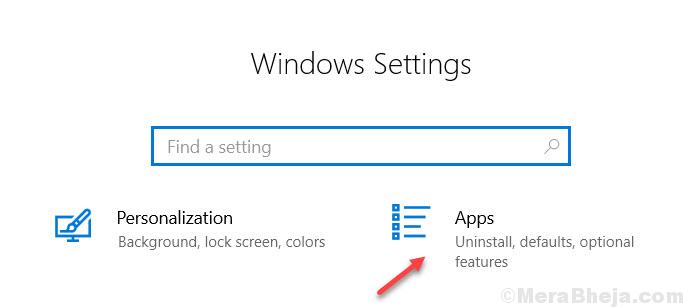 3. Click on Apps & Features from the left menu.
4. locate Intel Optane Pinning explorer Extensions in the right.
5. Click on Uninstall.


6. Finally Restart your Computer.
Most probably it will fix your computer. Please leave a comment if it helped.