Many users are reporting that they were not able to start their integrated webcam after the Windows 10 update. The integrated webcam is crucial hardware for some people who have daily video conference meetings with their colleagues.
Mostly, this type of errors happens due to missing or faulty drivers of the Webcam. Here, We have gathered some solutions that will help you to re-enable your integrated webcam.
Method 1 – Reinstall the Driver
If your device driver is faulty then it is the cause of your non-working integrated web camera. We will uninstall your driver from the computer to remove the faulty driver.
STEP 1 – Right Click on the Start button and select Device Manager. It will open Device Manager window.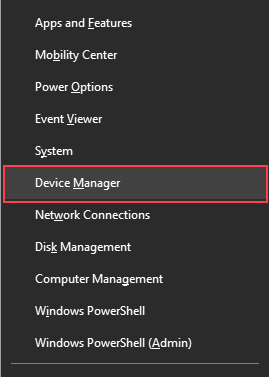 STEP 2 – Locate your camera device from the devices list, it should be under Camera or Imaging devices. Right Click on it and select Uninstall Device.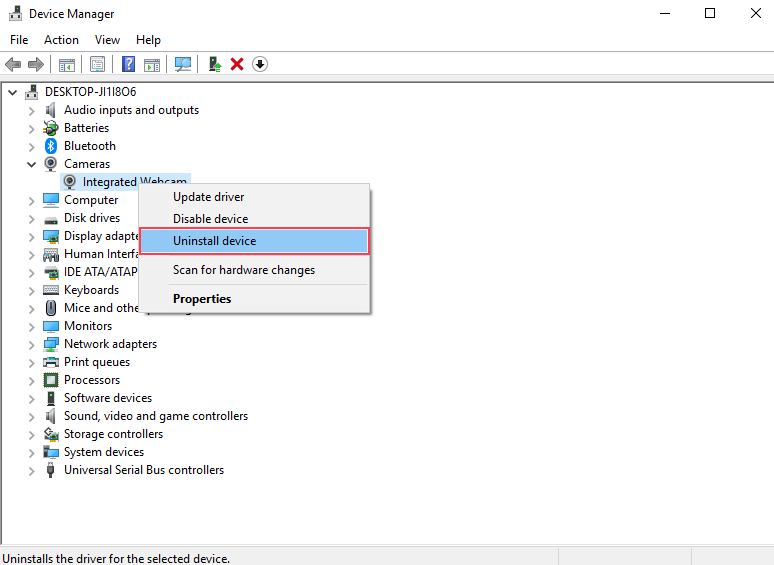 STEP 3 – Click Uninstall to confirm.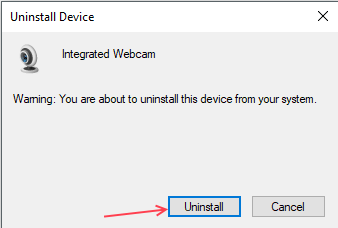 Restart your computer and it will automatically install your integrated webcam driver again. This method will most likely to solve your problem if you had faulty drivers.
Method 2 – Update Drivers Manually
If Reinstalling drivers did not work for you then you have to update your current drivers to the latest version. Visit your PC manufacturer's website and download latest drivers for the integrated webcam of your model. Make sure that you are downloading drivers for the Windows 10.
If your manufacturer did not publish drivers specifically for the Windows 10 then you can download for Windows  8 or Windows 7 also.
Extract the downloaded file if it is in Zip format and look for the EXE file. Open that file and follow the instruction given in the installation wizard.
After successful updating, the driver check that error is solved or not.
Method 3 – Disable and Enable Device
Sometimes simple things also work in big problems. If the error does not solve by updating the drivers try to disable and enable it. Follow these steps to do the same.
STEP 1 – Right Click on the Start button and select Device Manager.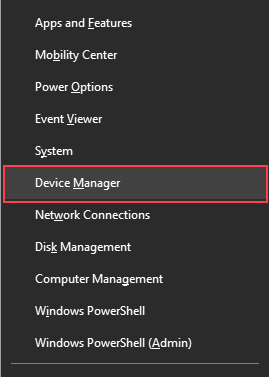 STEP 2 – Locate your device in the devices manager list. Right Click on it and select Disable device.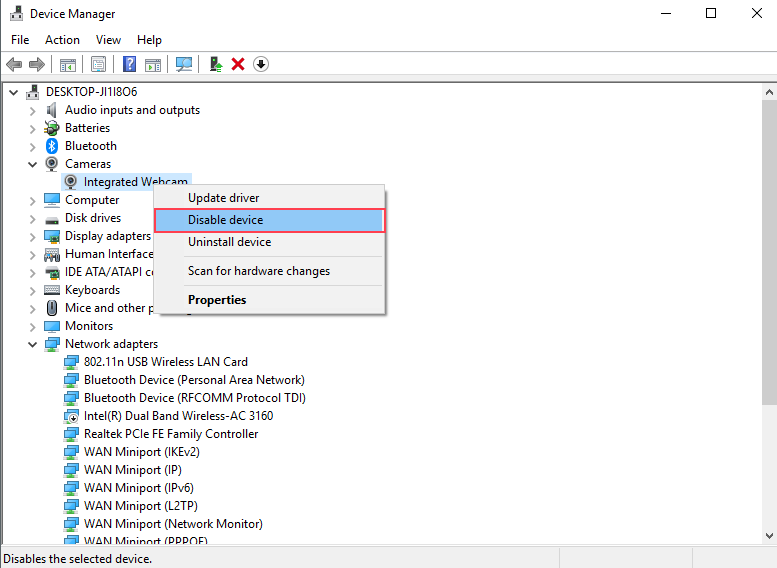 STEP 3 – Click Yes to confirm.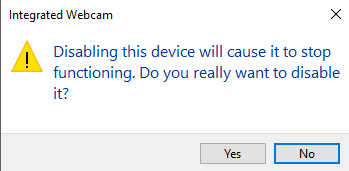 STEP 4 – Wait for a minute and again select Enable Device.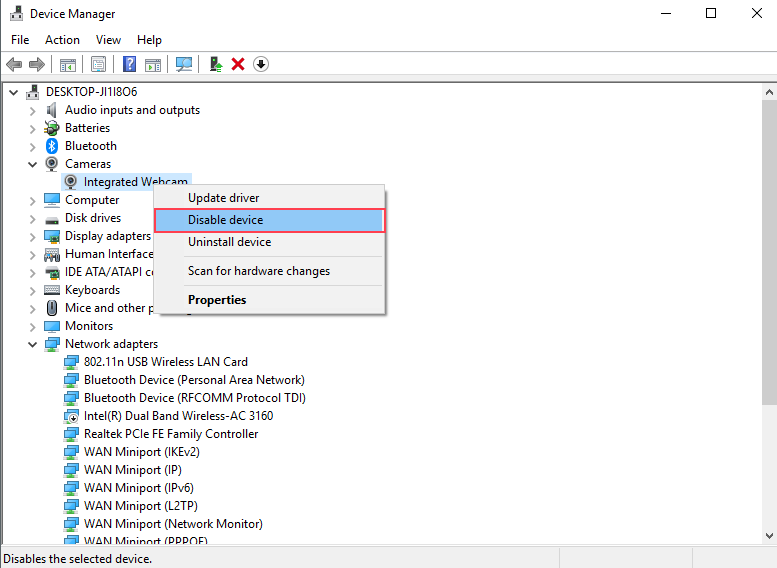 Check now the Webcam is working or not. If not then resetting PC is the only option for you.
Method 4 – Reset your PC
If none of the above methods has worked for you then reset your PC is the last optio
n for you. Resetting will uninstall windows from your PC and install it again. All of your programs also get uninstalled but with that, all of your errors also be vanished. You can also opt for keeping your files safe. Follow below steps to reset your PC.
STEP 1 – Press Windows and I button at the same time, it will open the Settings window. Choose Update and Security from the main menu.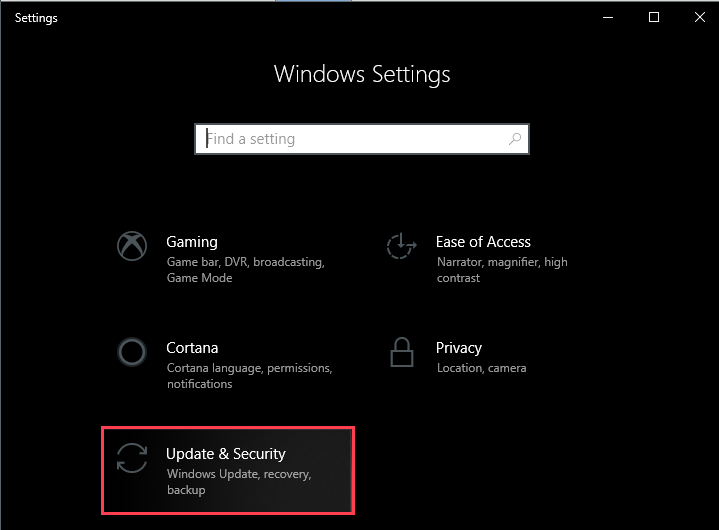 STEP 2 – Select Recovery from the left-hand side menu and click on the Get Started button below Reset this PC.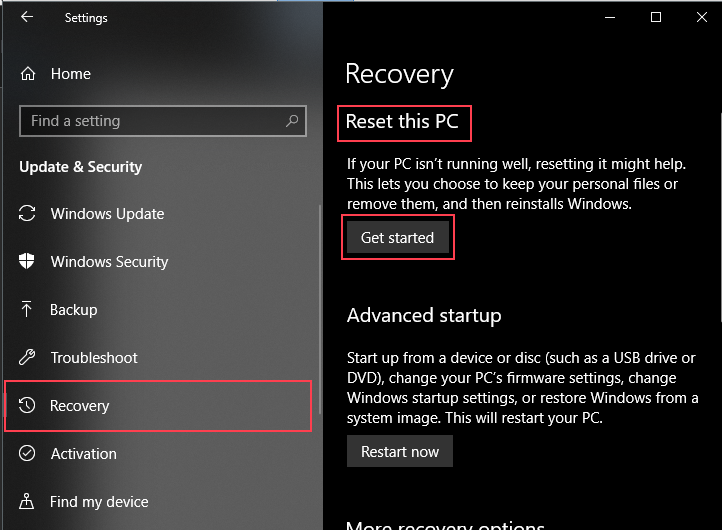 STEP 3 – Choose to Keep my Files Option. Your PC will go into resetting mode.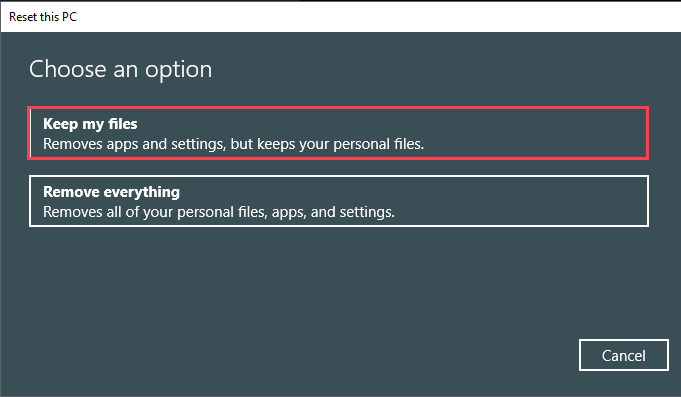 Plug in the power if you have a laptop and wait for reset to be complete. Your integrated webcam will start working after resetting your computer.