You have connected to a wifi network but your internet is not working, don't worry you are not alone. Many users have faced the same issue. This issue is very easy to fix if we know the exact issue.
But there is a number of devices in any network so first, we need to find which device is having a problem then we can solve this problem. We have covered all possible aspects and found these solutions which will help you to connect to the internet.
Situation 1 – No device can connect to the internet
If your all devices (Smartphone, TV,  Laptop) are able to connect to the wifi connection but none of them are getting internet connectivity then the issue in your network connection.
Restart Modem and Router
Remove all the cords and plug out modem and router from the socket. Wait for some time and then reconnect all the wires to router and modem and plug them in and switch on.
Restart your Computer
After restarting your network devices, restart your computer and connect to your wifi connection.Check that internet connection is live or not. If the issue is still there, you have to reconfigure your network settings. Call your Internet service provider or Router manufacturer for that.
Situation 2 – Only not working on a specific computer
If the internet is not working only on your Windows 10 computer and other devices are working fine then your PC is having some misconfiguration. Follow these methods to configure your computer for internet.
Solution 1 – Run Networking command
1 – Search cmd in windows search.
2 –Right click on command prompt icon and then click run as admin.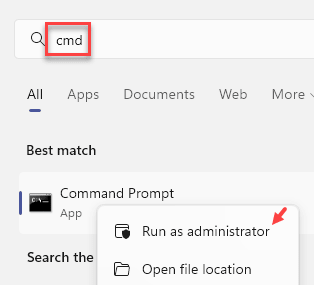 3 -Now, Run the commands given below one by one
netsh winsock reset

netsh int ip reset

netsh int ip reset resetlog.txt

ipconfig /flushdns

ipconfig /release

ipconfig /renew

netsh int ipv4 reset resetlog.txt
4 -Now, close the cmd window and try again.
Solution 2 – Uncheck Auto detect in proxy settings
1 – Search INETCPL.CPL in windows search and click on it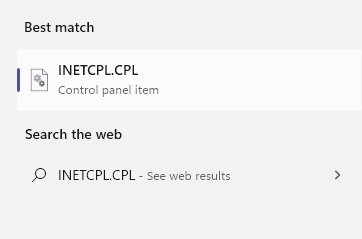 2 -Now, Click on Connections Tab.
3 -Now, click on Lan settings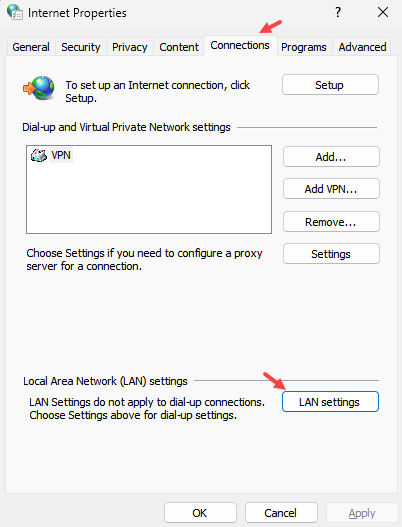 4 – Uncheck all the options and click OK.

Solution 3 – Update / Rollback Network driver
1 – Search Device manager and then click on it to open device manager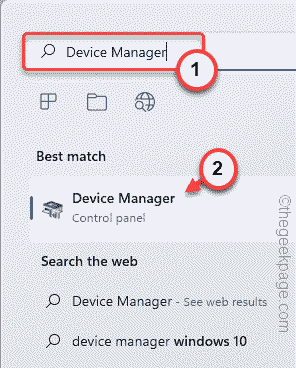 2 – Double click to expand network adapters
3 – Now, Right click your wireless adapter and then click on Update driver

4 – Now, click on search automatically for drivers

Now, if it does not work, repeat the steps again and This time choose browse my computer for driver

5 – Now, Click on Let me Pick from a list … option
6 – Now, choose an earlier driver version if any on your computer and click Next
Now, try again.
Solution 4 – Change DNS
The Internet can not work of your DNS are not working properly or are slow. Change your DNS to high-speed DNS to make your Internet work.
STEP 1 – Search View Network Connections and click on it

STEP 4 – Now, Right Click on your WiFi connection adapter and select Properties.

STEP 5 – Click on Internet Protocol Version 4 (TCP/IPv4)  and then click on Properties.

STEP 6 – Click on Use the following DNS server addresses and fill them according to the below image.

Note: – If it does not work, then Choose Obtain DNS server Automatically option and try again. Also, choose Obtain IP Address automatically.

Method 5 – Remove Temporary Files
STEP 1 – Right click on the Start button and select File Manager. It will open the File Explorer.

STEP 2 – Type C:\Windows\temp and hit Enter.

STEP 3 – If you are prompted for Administrator permissions, click on continue.

STEP 4 – You will see a lot of files and folders here. Select all by pressing Ctrl + A and select Delete from Right Click menu. It will delete all the files and folders from there.

STEP 5 – Reconnect to your Wi-Fi network.
Check that internet is working or not.
Method 6 – Reset IP address
It may be possible that your IP address configuration is not proper and because of that your internet connection is suffering. You can reset your IP address by running some commands in command prompt as given in steps below.
STEP 1 – Press Windows button and search for Command Prompt, right Click on the first result and select Run as Administrator.

STEP 2 – Click Yes on the Prompt. Command Prompt window will open now.
STEP 3 – Type ipconfig/flushdns and hit Enter.

STEP 4 – Type nbtstat -R and hit Enter.

STEP 5 – Type nbtstat -RR and hit Enter.

STEP 6 – Type netsh int ip reset c:\resetlog.txt and hit Enter.

STEP 7 – Type netsh winsock reset and hit Enter. Close the command Prompt window and Reboot your computer.

STEP 8 – Press Windows and R at the same time, type control in the text box and press Enter.

STEP 9 – Select Network and Sharing Center from the control panel menu.

STEP 10 – Click on Change Adapter Settings from the left side menu.

STEP 11 – Right Click on the WiFI Adapter and choose Disable option, wait for some time and Enable it.

I hope that you are able t0 reconnect to the Internet from these solutions. If you have any query regarding these methods tell us in commnets.