Are you unable to turn off the Caps Lock key on your computer because it is stuck and you are looking for a fix? If you are indeed facing this issue, then you have just come to the right place. Some Windows 10 users are also complaining about the same kind of problem on their computer. You can easily fix this problem by switching the control of the 'Caps Lock' key to the 'Shift' key. Follow this fix on your computer and the problem will be solved in no time. But, before going ahead, you should try out these workarounds to test some conditions initially-
Workarounds–
1. Press Shift key locates at the right side of the laptop and keeping it pressed , just press CAPS lock key. This also Engages Reverse Caps lock in your system and may fix the issue.
2.Disconnect the keyboard from your computer and reconnect it with your computer again. Now, check if the 'Caps Lock' key is working or not.
3.  Try to plug in the keyboard with another laptop/pc and check if the issue with the 'Caps Lock' key is still there or not. If the issue continues to prevail, you should think about replacing your keyboard.
4. Reboot your computer. Check if it helps or not.
If any of these workarounds didn't do the trick, go for this solution-
Fix 1 -Change Advanced key settings on your computer-
Changing advanced key settings on your computer may solve this problem on your computer.
1. Press Windows key+I to open the Settings window.
2. Now, click on "Time & Language".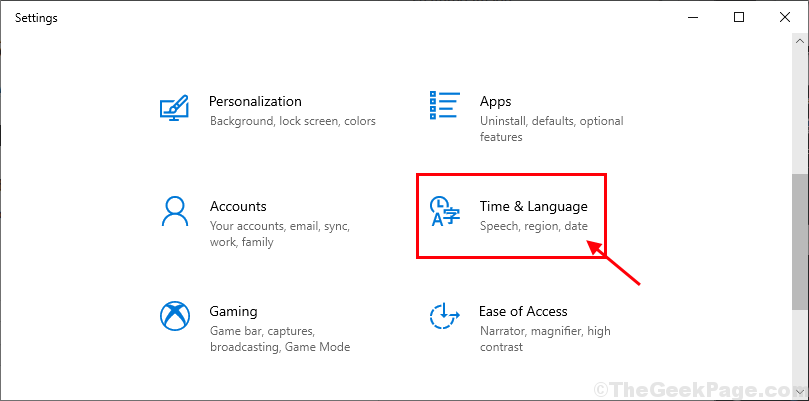 3. In the Settings window, click on "Language" on the left-hand side and then on the right-hand side, scroll down to click on "Choose an input method to always use as default".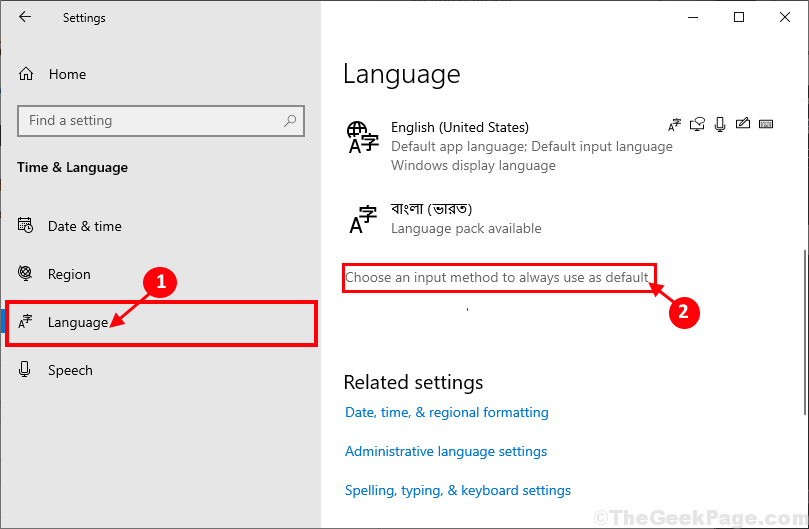 4. Now, scroll down and click on "Input language hotkeys" to open the Advanced key settings window.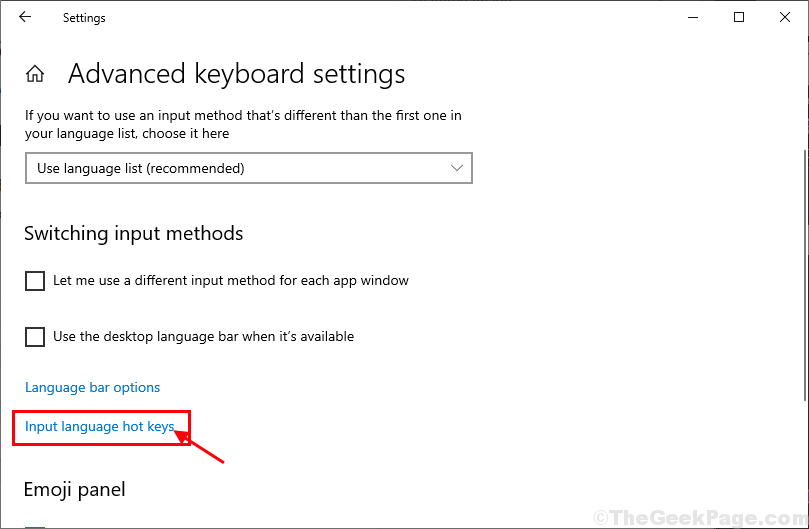 5. In the Text Services and Input Language window, under 'To turn off Caps Lock' settings, click on "Press the SHIFT key".
6. Finally, click on "Apply" and "OK" to save the changes on your computer.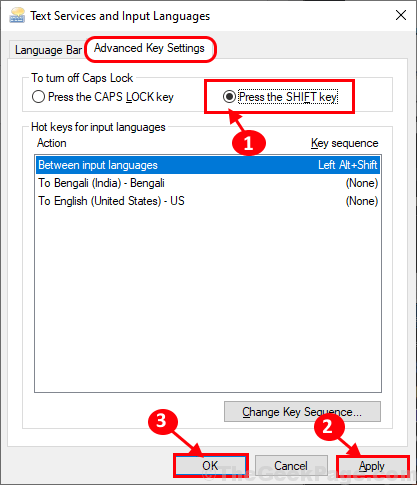 Now, if 'Caps Lock' is stuck on your computer, you will be able to turn it off by simply pressing by the 'Shift' key from your keyboard. Your problem will be solved.
Fix 2 – Use On Screen Keyboard
1 – Search On-Screen Keyboard in search box.
2 -Click on On-Screen keyboard from the search result to open On Screen keyboard