Many of the windows users complain mostly that when the caps lock, num lock is turned on, they do not get any alert or warning while working on the system. Whenever you are in a hurry while entering the password or something, if you are consistently not able to login because of entering incorrect password. This might be because passwords are case sensitive and the caps lock or num lock might have been active and the user is not aware of it. If you have by mistake turned the caps lock on, then this problem arises. For this, it is better to get notified every time you turn on the caps lock using the built-in app called Narrator exclusively on windows 11 system. Therefore, in this post we have come up with few simple steps which will help you in receiving the notification whenever caps lock or num lock is enabled on your windows 11 system.
How to Receive Notification When Caps Lock is On in Windows 11
Step 1: Press Windows + U keys together on your keyboard to open the Accessibility page in the Settings app.
Step 2: Then, Scroll down the page and locate Narrator option and click on it.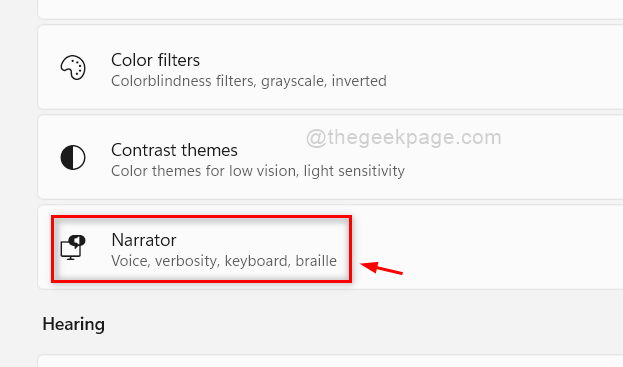 Step 3: Then, Scroll down the Narrator page and click Have Narrator announce when I type option under Verbosity section.
Step 4: Make sure only Toggle keys like Caps lock and Num lock checkbox option is checked and rest others are unchecked.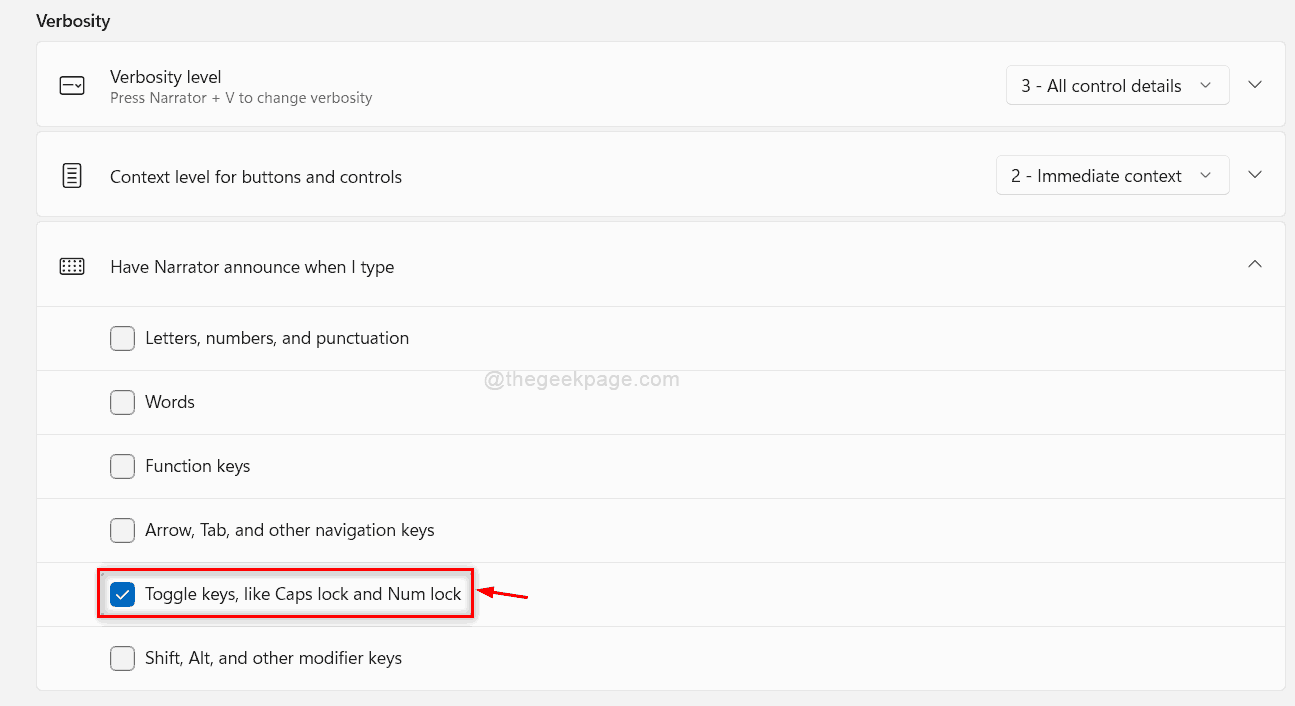 Step 5: Once done, at the top of the Narrator page, Click Narrator toggle button to turn it On.
Step 6: Then, Click Keyboard shortcut for Narrator toggle button to turn it On so that the user can open the Narrator with keyboard shortcut (Windows + CTRL + ENTER keys together) as shown in the below screenshot.

Step 7: Close the Narrator app after using it.
That's it guys.
Hope this post was informative and helpful.
Please leave us comments below.
Thank you!