The auto-Lock feature on most mobile phones is very useful since we forget to lock the screen if we are not using it and it drains the battery if left unlocked. So most users set the auto-lock feature to the lowest possible time duration on their iPhones. After the auto-lock set duration time of inactivity, it locks the iPhone and the user needs to authenticate before unlocking it again.
But many iPhone users have reported that whenever they go to change the auto-lock duration on their iPhone, they see that this feature is greyed out and set to 30 seconds automatically. They are now not able to change it to any other duration.
On researching this issue further, we get to know that the lower power mode when enabled on any iPhone, will automatically set the auto-lock feature to 30 seconds and will not let the user change it.
In this article, we will show you how you can fix the Auto-Lock Greyed Out and Set to 30 seconds problem in iPhones.
How to Fix Auto-Lock Greyed Out and Set to 30 seconds in iPhone
Step 1: First of all, unlock your iPhone by authenticating it with the passcode or Face ID.
Step 2: Then, open the Control Centre by swiping the screen down from the top right side of the screen.
Step 3: Now tap on the low power mode icon on the Control Centre.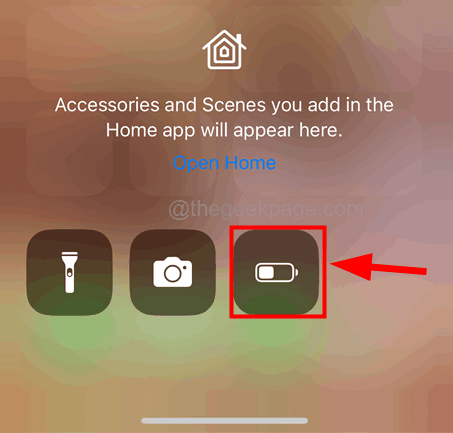 Step 4: If you do not find the low power mode icon, you can deactivate it by following the steps given below.
Step 5: Go to the Settings page on your iPhone and tap on the Battery option as shown in the screenshot below.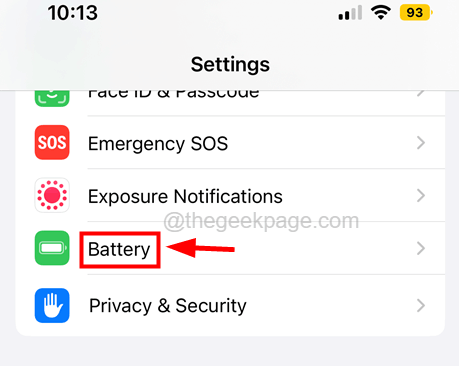 Step 6: Then turn off the Low Power Mode option by tapping on its toggle button.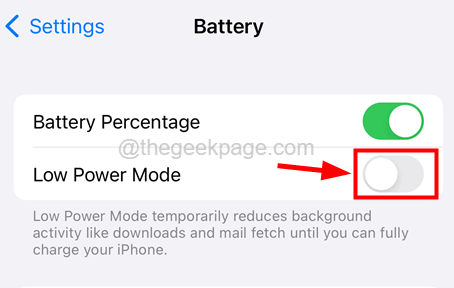 Step 7: It will enable the Auto-Lock setting and the user will be able to change it to any time duration they want.