Error 0xc00007b or 0xc000007b occurs in Windows 10 PC while trying to run games GTA 5 , Skyrim , No Man's Sky, Witcher 3, Call of Duty: Ghosts etc. The reason why this happens is that your PC is unable to locate some important runtime files needed to run the games. The Error message which gets displayed is given below.
ERROR: The application was unable to start correctly (0xc000007b). Click OK to close the application.
But, you do not need to worry as Here is a Quick and simple fix for this Problem.
How to Fix 0xc00007b/0xc000007b Error in Windows 11/10
Follow these easy fixes to solve the issue-
Fix-1 Reinstall DirectX
1 – Download DirectX from this official Microsoft Link  http://www.microsoft.com/en-us/download/details.aspx?id=35
2 – Once Downloaded, Just run the setup to install it.
3 –Restart PC and Try again.
Fix-2 Run the program as an administrator-
If running the program normally isn't working out for you, try running the program as an administrator.
1. Right click on the application and then click on "Properties".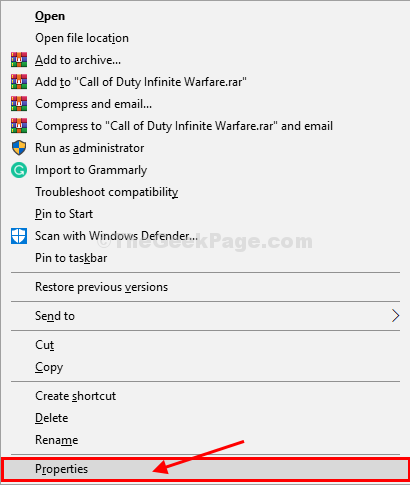 2. In Properties window, go to "Compatibility" tab.
3. In Compatibility tab, check the option "Run this program as an administrator".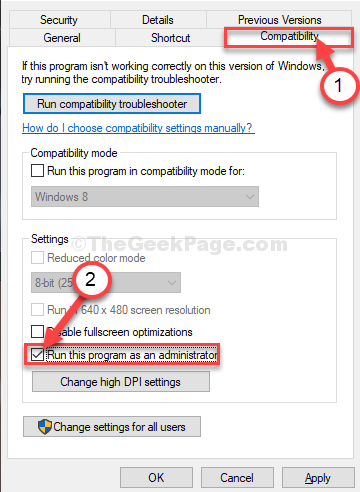 4. Now, click on "Apply" and then on "OK" to save the settings.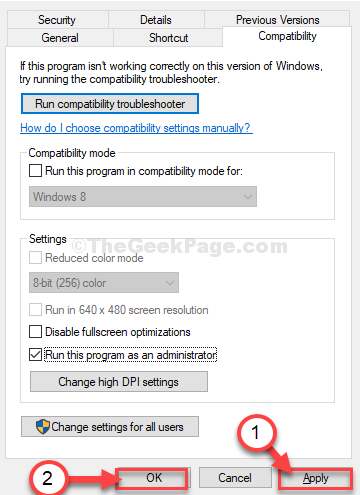 Try to run the program as an administrator.
Fix-3 Install the .NET framework feature-
Installing the latest framework may solve this issue on your computer.
1. Press Windows key+R to launch Run.
2. Then, type "optionalfeatures" and hit Enter.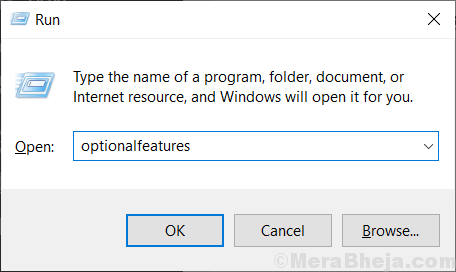 Windows Features window will be opened.
2. In Windows Features window, in the list of the features, check all the ".NET Framework" features (check both the options ".NET Framework 3.5 (includes .NET 2.0 and 3.0)"and ".NET Framework 4.8 Advanced Services").
3. Now, click on "OK" to save the changes on your computer.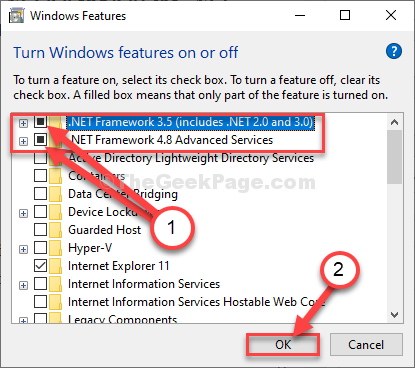 4. Now, Windows Features will search the required files and then Windows will download and install the features on your computer.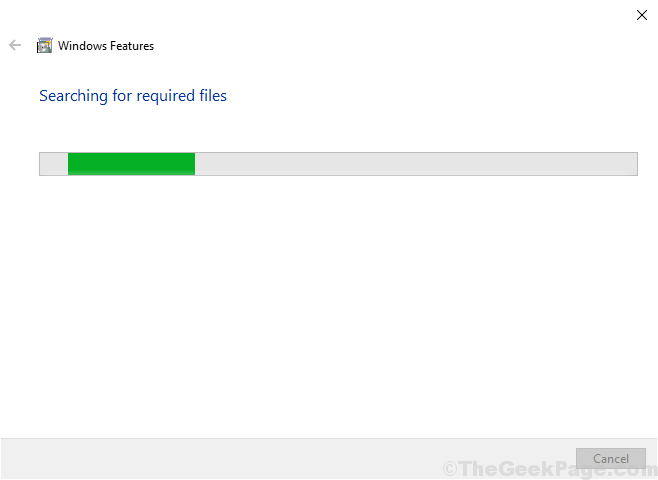 Reboot your computer to save the changes on your computer.
After rebooting try to run the game on your computer. This time it will run smoothly.
Fix-4 Download and install AIO package-
1. Just Download AIO package 
2. Now, extract the ZIP file you downloaded.
3. Go inside the extracted folder and run aio-runtime.
4. Now, Select all by checking the checkboxes and click on install.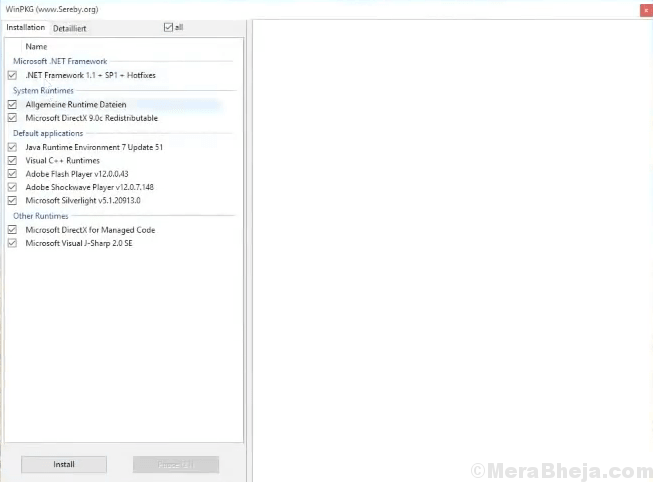 5. Once it gets completed , Restart your PC.
Now, you can run your game with no problem at all.]
Your problem will be solved for sure.
Additional Tips–
1. Sometime corruption in game files cause this issue. Uninstalling and re-installing the same will fix the issue for you.
2. Use an administrative account to log in to your computer and then try to run the game again. This may solve the issue.