There is no question that the most popular application that 90% of Android users have on their devices, is, unanimously, the WhatsApp Messenger application. Almost all conversations worldwide are being made over WhatsApp these days, even though there are many other chat applications available presently. With the amount of private information being sent over WhatsApp, we can safely say that the need to keep WhatsApp safe is indeed huge! How about a fingerprint lock for your WhatsApp in that case? Oh, I get it that you don't want to install an external application from Play Store just for that purpose.
So is there an in-built option? What is it if there is one? Well, what if I tell you that you don't have to install any external application to enable and disable a perfect fingerprint lock for your WhatsApp? Yes, you heard it right. You can lock and unlock your WhatsApp with your fingerprint, just by using WhatsApp's own settings! Can't contain your excitement? Well, jump straight into the article then!
Note: Before you proceed, please make sure that you have updated your WhatsApp to the latest version available on the Play Store.
Section 1: How to Enable Fingerprint Lock for WhatsApp
Step 1: Launch the WhatsApp application and click on the 3 vertical dots icon located at the top right corner.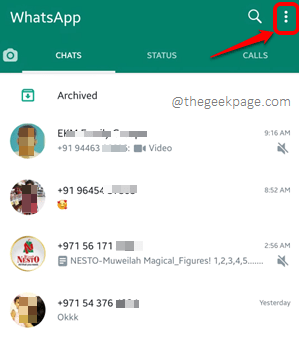 Step 2: Click on the Settings option.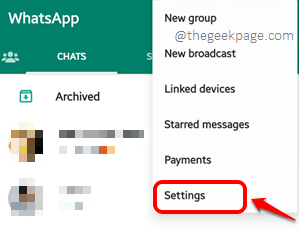 Step 3: As next, click on the tile for Privacy.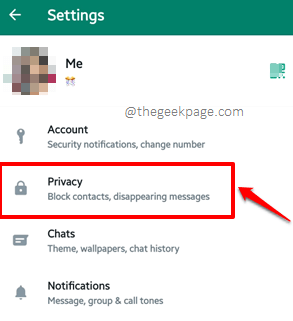 Step 4: On the Privacy screen, scroll down and click on the option named Fingerprint lock.

Step 5: Now, turn the toggle button to On state corresponding to the option Unlock with fingerprint.

Step 6: You will now have to confirm your fingerprint. For that, press your finger against the fingerprint sensor of your device.

Step 7: Now, the toggle button against the option Unlock with fingerprint will be turned on.
Under the section Automatically lock, you can choose an option. I have chosen the radio button against the option Immediately. This will lock my WhatsApp immediately when I exit from it.
Now there will be another toggle button associated with the option Show content in notifications. You can turn off this toggle button if you do not want preview notifications from WhatsApp.

Step 8: That's it. if you now exit from WhatsApp and try to launch it again, you will be greeted with the following screen, asking you to Touch the fingerprint sensor to gain access to the application. Enjoy!

Section 2: How to Disable Fingerprint Lock for WhatsApp
Disabling the fingerprint lock you set, is quite easy. Just follow the same steps from Steps 1 to 5 in the section above. Now at Step 5, simply turn off the toggle button corresponding to the option Unlock with fingerprint. You will be asked for confirmation by touching the fingerprint sensor once. Confirm the operation.
Hope you enjoyed reading the article and that you found it beneficial.
If you are interested in more amazing tricks, tips, how-tos, hacks, and solutions, please stay tuned! Happy Geeking till we meet next time!