How To Fake A Virus Attack Using Notepad To Prank Your Friends:- Looking for an awesome trick to amaze your friends with? Notepad is a text editor that almost all windows users are familiar with. It never ceases to amaze us with its hidden tricks and tips. In this article, I have explained a very simple method using which you can fake a virus attack and prank your friends with the help of pop-up messages. Excited? Well, read on then.
Read more: – Top 10 Harmless Computer Pranks
STEP 1
First of all, you need to launch Notepad. For that, press WIN+R keys together to open Run dialog box, then type in notepad and hit Enter key. You can alternatively launch Notepad by searching for it in the Windows Search.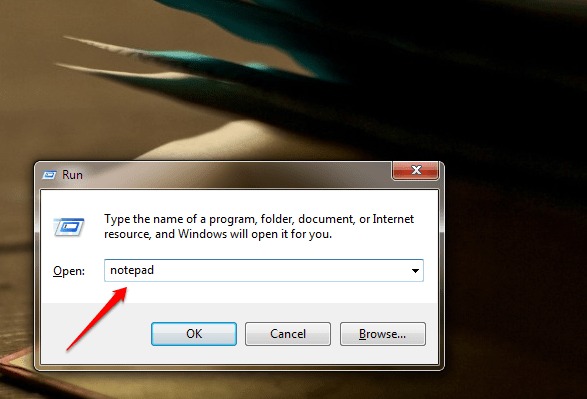 STEP 2
When Notepad opens up, copy paste the following code.

X=MsgBox("your text here",num1+num2,"Merabheja Popup") 


You can type in anything in the your text here portion. num1 and num2 need to be replaced. The different meanings of num1 and num2 are as follows:

num1 is for the type of buttons in the popup
0 = OK Button 
1 = OK and Cancel Buttons 
2 = Abort, Retry and Ignore Buttons 
3 = Yes, No and Cancel Buttons 
4 = Yes and No Buttons 
5 = Retry and Cancel Buttons


num2 is for the type of icons in the popup
16 = Critical Icon 
32 = Help Icon 
48 = Warning Icon
64 = Information Icon 


You can add as many lines of the code as you wish. I have shown an example in the given screenshot.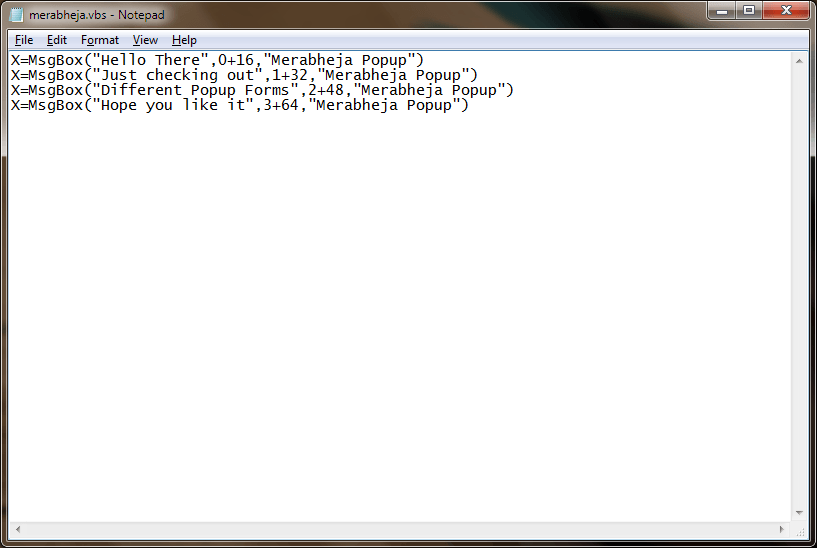 STEP 3
When you are done with entering the code, save it in any name you want. But remember to save it in .vbs format. I have saved the file as merabheja.vbs.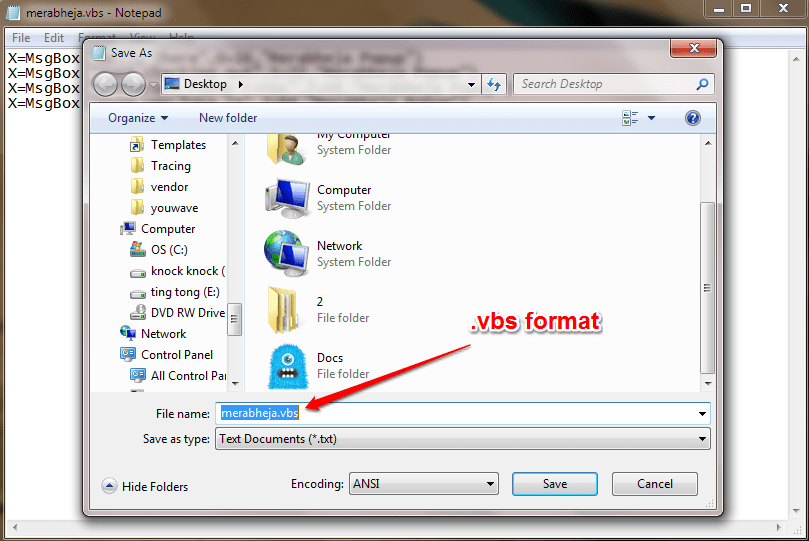 STEP 4
Navigate to the location where you have saved your file and double click on it to open it.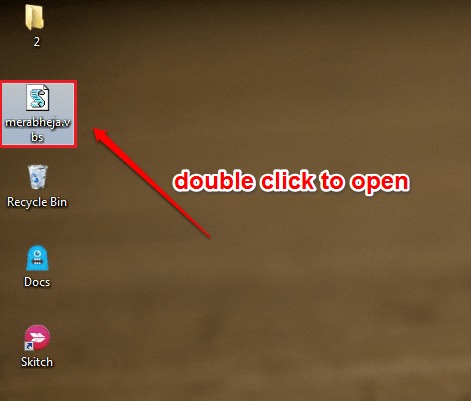 STEP 5
There you are. Now you can create your own customized popup messages using nothing but our own Notepad.


Well, I would say that's pretty much straight forward. If you want to run a prank on your friends, you sure should try something like the one I have tried in the following screenshot.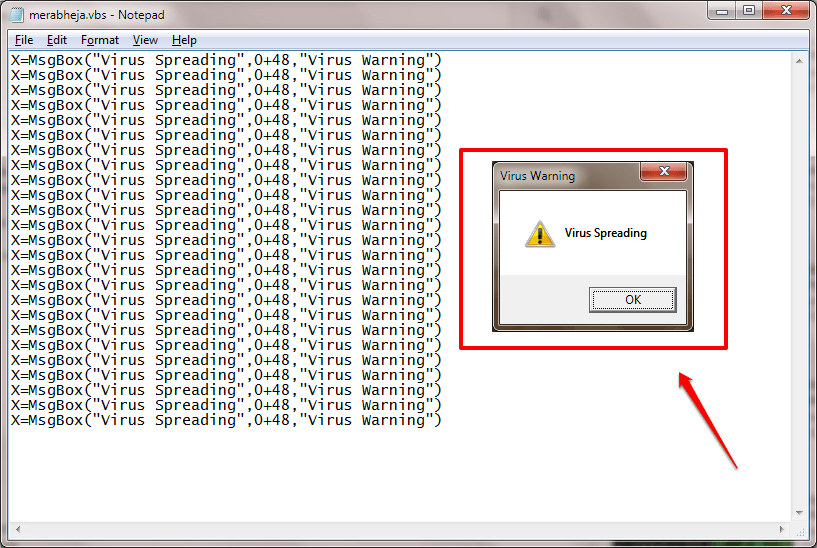 The above code would result in the popping up of the Virus Warning message till the code gets exhausted. Don't worry, it won't cause the system any harm.
Hope you had fun reading the article. If you get stuck with any of the steps, please feel free to leave comments. We would be happy to help. Meanwhile, you could check out our articles on the topics How To Use Your Notepad As A Diary With Time Stamps and Make A Free Pronunciation Tool In Windows Using Notepad