How To Mark Specific WiFi Networks As Mobile Hotspots To Prevent Data Overuse:- Whenever a mobile device connects to a WiFi network, it does not detect whether it is connecting to a WiFi as such or to a mobile hostspot. So we have to explicitly tell our mobile devices that they are being connected to mobile hotspots inorder to prevent the devices from overusing the data for background processing and larger downloads. In Android devices, this is a relatively simple task. Dive into the article to learn how to hack this simple trick.
Note: Different devices could have different UI(User Interface). So, always go with the best option to go ahead if you can't find the precise one.
STEP 1
Launch the Settings app by clicking on its icon.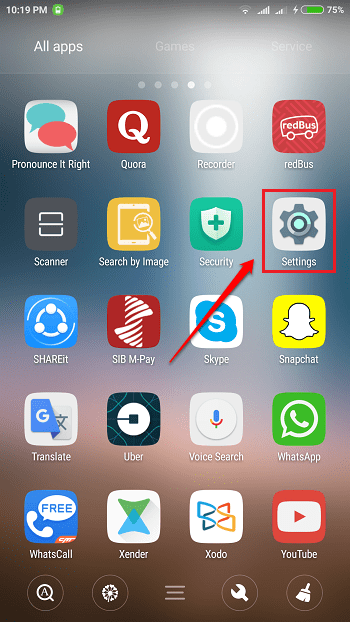 STEP 2