Using the clipboard's memory to paste text in a website or a web page while using a browser is a common practice, but this function can be troubling at times, especially when you are using the Internet Explorer. You may suddenly see a "Do you want to allow this webpage to access your clipboard?" error message in your Internet Explorer browser preventing you to paste text.
This alert automatically appears each time a web page or a website tries to get the copied text from the clipboard. It works more like a security warning telling you that the clipboard text may get accessed and changed. So, you would need to accept or refuse the access permission.
But, what's annoying is, you need to keep doing this process every time a web page or a website tries to access the clipboard data. Fortunately, there is a quick solution available for this issue. Let's see how to fix this error.
Solution: Using the Security Settings
Step 1: Open Internet Explorer and go to Settings (gear icon) on the top right corner of the browser. Now, select Internet options from the context menu.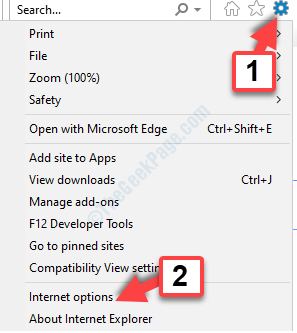 Step 2: In the Internet Options dialogue box, select the Security tab and click on the Custom level button towards the bottom.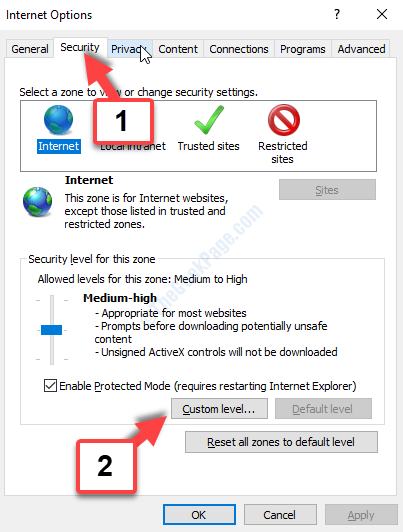 Step 3: In the Security Settings – Internet Zone window, under Settings, scroll down and reach the Scripting section. Here, under Allow Programmatic clipboard access, click on the radio button next to Enable.
This will enable Allow Programmatic clipboard access. Click on OK to save the changes.
Back in the Internet Options window, click on Apply and then OK to finally save the changes and exit.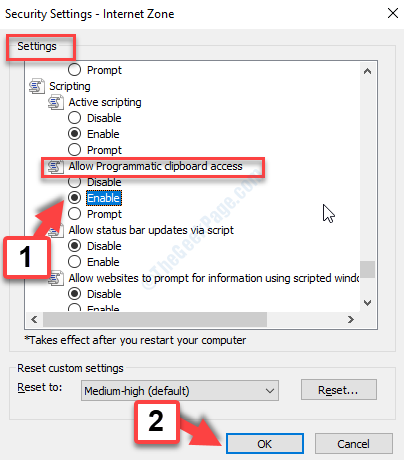 That's all. Now, you can now try browsing on Internet Explorer and you should no more encounter the security alert. Web pages will automatically pick up the Clipboard data without asking for access grant.