Most of the touch screen tablets of windows 10 like surface can be connected with a mouse and can be used as a laptop. Now, some of the users unfortunately, break their screen or damage their tablet, so that the touch screen in tablets stop working. In that case, the only option remaining with you is that you use the touch screen as a laptop. But, if you start using the tablet in laptop mode and attach with a mouse, the cursor keeps jumping and will not let you do so easily.  Now, there are no options in windows 8 or windows 10 for disabling touch screen feature temporarily or permanently. But, with a simple tweak you can easily disable the touch screen feature in windows based tablets. It will be better if you use with laptop mode as compared to not using it at all.
Step 1 – Press windows key + x and a menu will open in left side of screen. Click on Computer management to open it.
Once computer management.
Step 2 – Once it opens, in the left menu locate device manager. Click on it.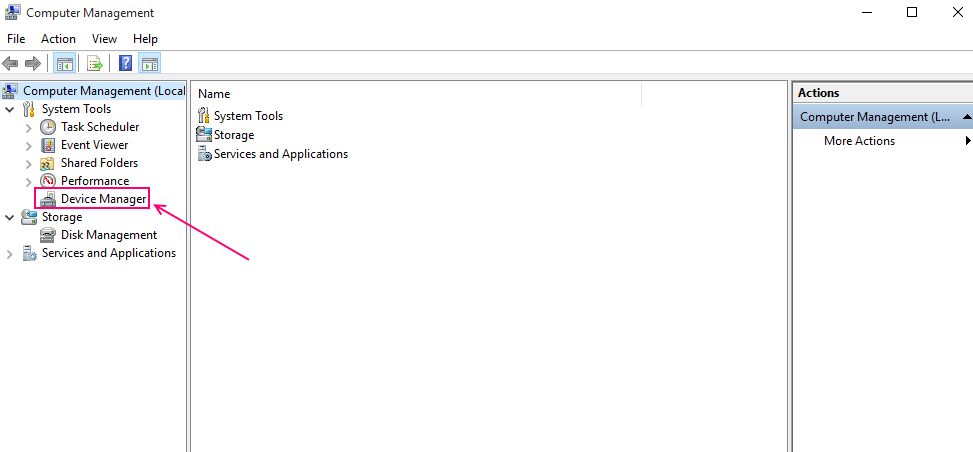 Step 3 – After clicking it, see in the right side. Click on Human Interface Devices.  On clicking, It will expand. In the expanded list find  HID-compliant touch screen. Right click on it and disable it. When asked to confirm, confirm it yes.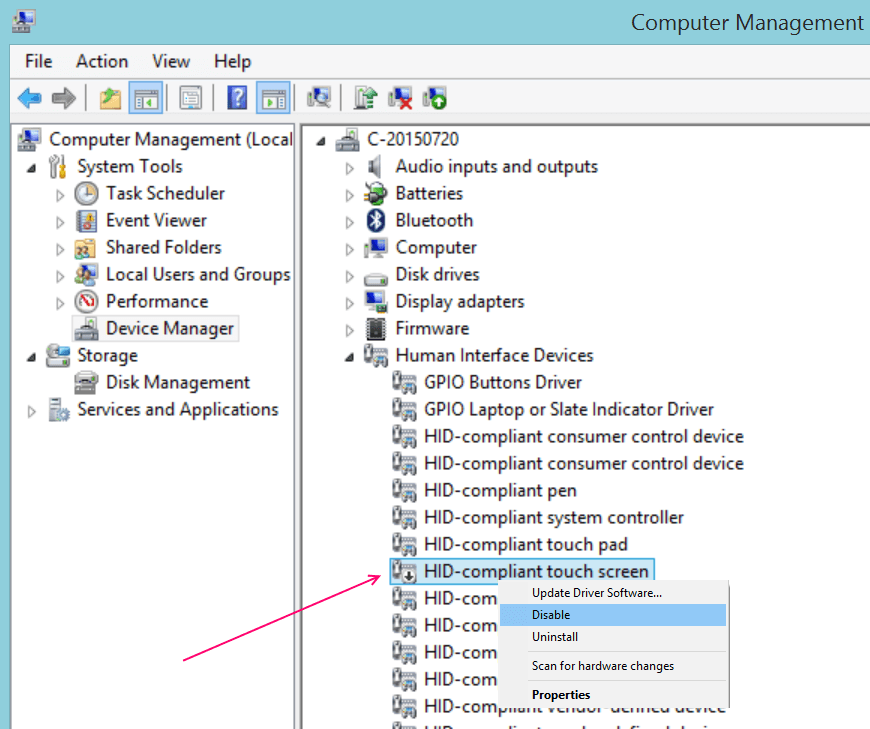 That's it, this surface tablet will be converted into a laptop. Use it freely without touch screen feature