Mouse acceleration is one of the recent additions to the Windows 10 features. The purpose of this feature is to enhance the mouse efficiency and comes enabled by default in the Windows 10 system. When enabled, the mouse acceleration feature enhances the efficiency of the mouse. The faster you move or roll the mouse, the more it moves across the screen. So, if you have a larger desktop screen, the mouse acceleration can be useful. While this feature can be useful for larger screens, it can get inconvenient while playing games or when you are a graphic designer where precise movements are requited, and hence, disabling the mouse acceleration in your Windows 10 PC is a better idea sometimes. So. let's see how to turn off mouse acceleration.
Solution: Using Mouse Settings
Step 1: Press the Win + R keys together on your keyboard to open the Run command window.
Step 2: In the Run command search box, type main.cpl and hit Enter: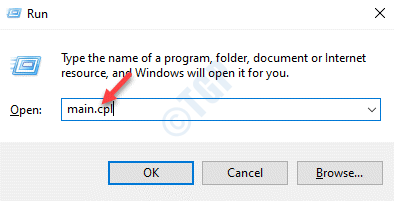 Step 3: In the Mouse Properties window that opens, go to the Pointer Options and deselect the box next to Enhance pointer precision.
Press Apply and then OK to save the changes and exit.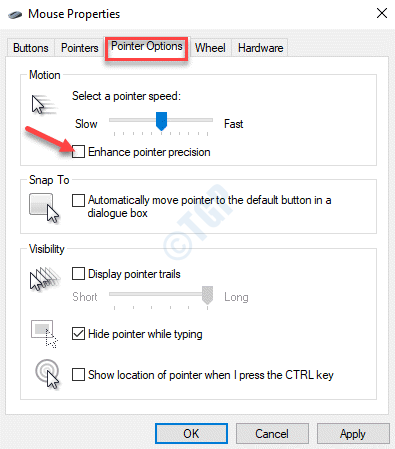 Once you are done, the mouse acceleration feature will be turned off.
*Note – To enable the mouse acceleration feature again, repeat the Steps 1 to 4 and then, in the Mouse Properties window, under the Pointer options, check the box next to Enhance pointer decision.
Press Apply and then OK to save changes and exit.