How To Be A Comic Artist Using Google Slides In Less Than Five Minutes:- Ever wanted to create comic strips on your own? Of course most of us have had that fantasy atleast once in our lives. But some of us wouldn't be that talented to create awesome comic strips by spending only a few minutes. What if I tell you that you can also be a comic artist, that too by spending very less amount of time with not much effort? Sounds cool? Read on then.
STEP 1
Click here to go to the Google Slides. Once you are there, click on Blank to start with a new blank slide.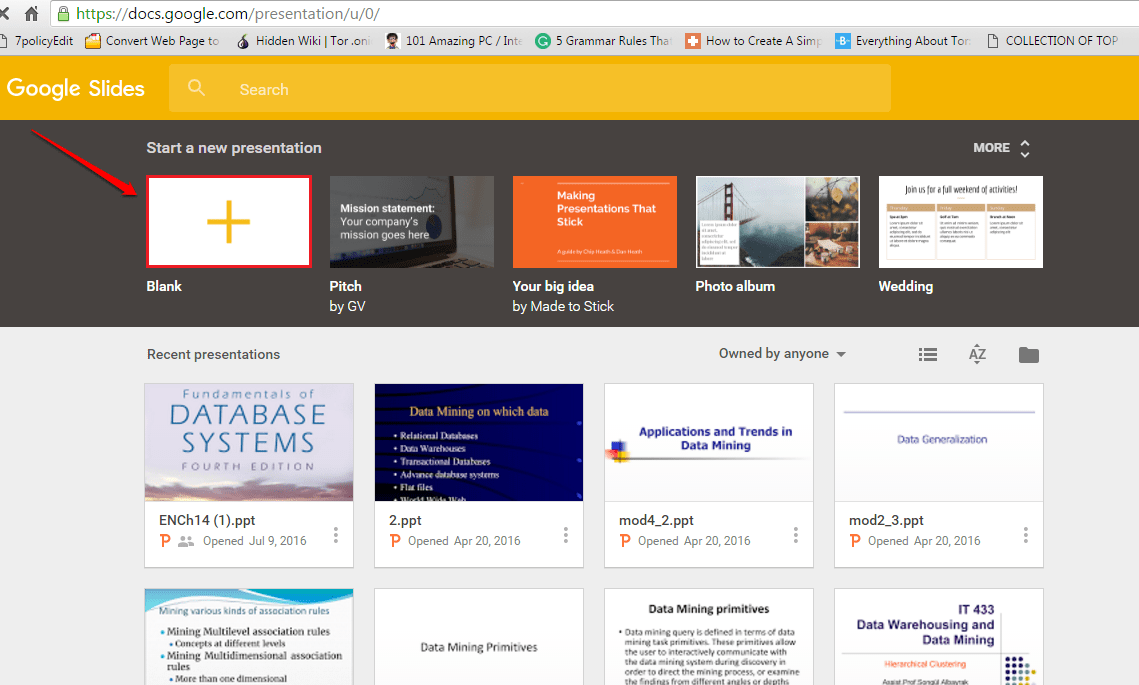 STEP 2
When the blank slide opens up, click on the Insert tab. From the list of options that get expanded out, click on Table option. As next, select a table of your preference. If you want a comic strip of 2 columns and 1 row, you can click on the 2*1 cell.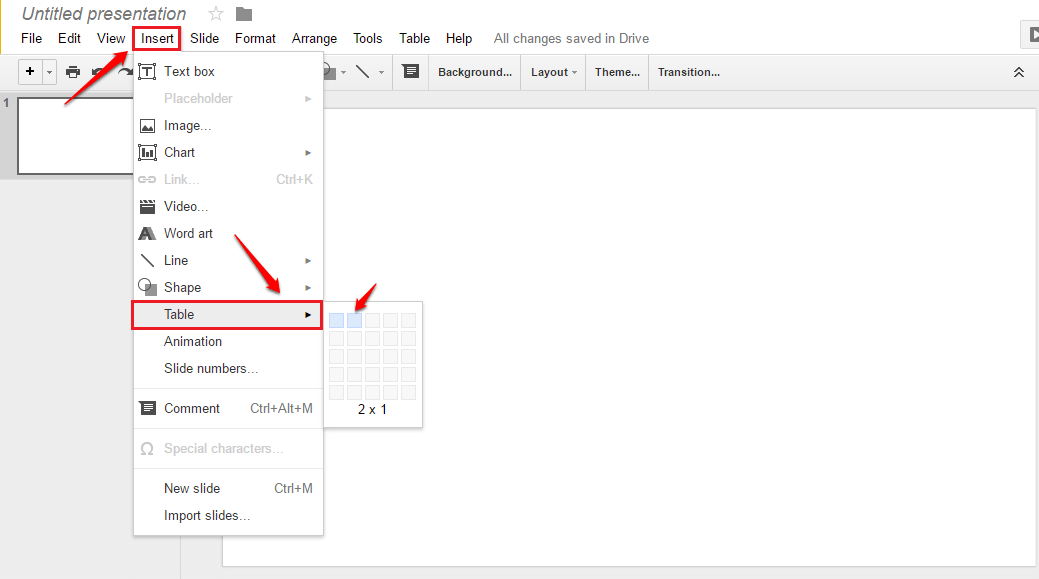 STEP 3
When the table opens up, click on its corners and drag to adjust its size as per your preference.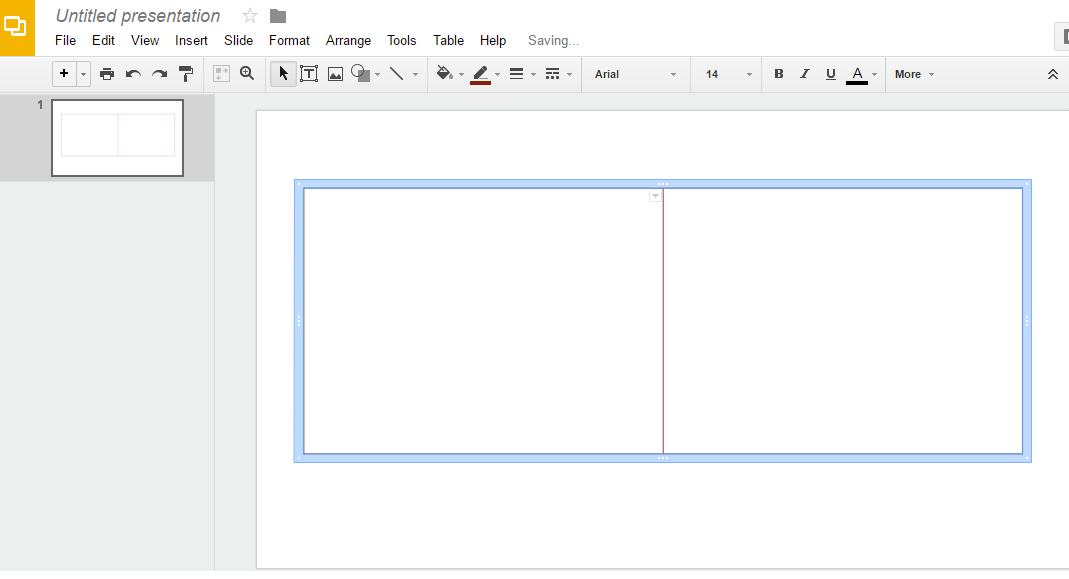 STEP 4
As next, we need to get the images for our comic strips. You can upload it from your system. Or there is another efficient method. Click on Tools tab. As next click on Research.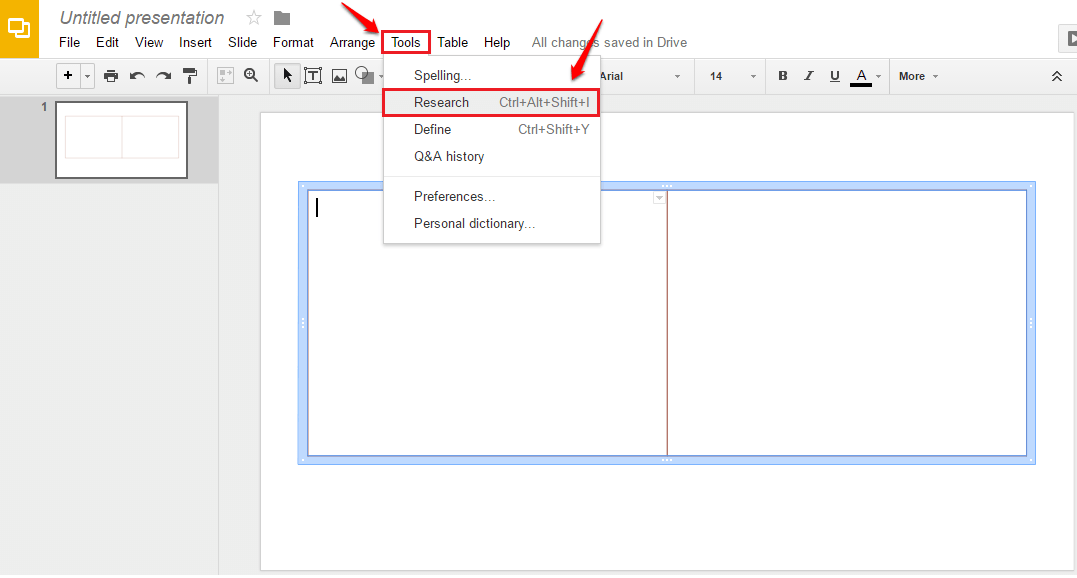 STEP 5
In the right window pane, you will be a able to see the research search box. Choose Images option from the drop down list.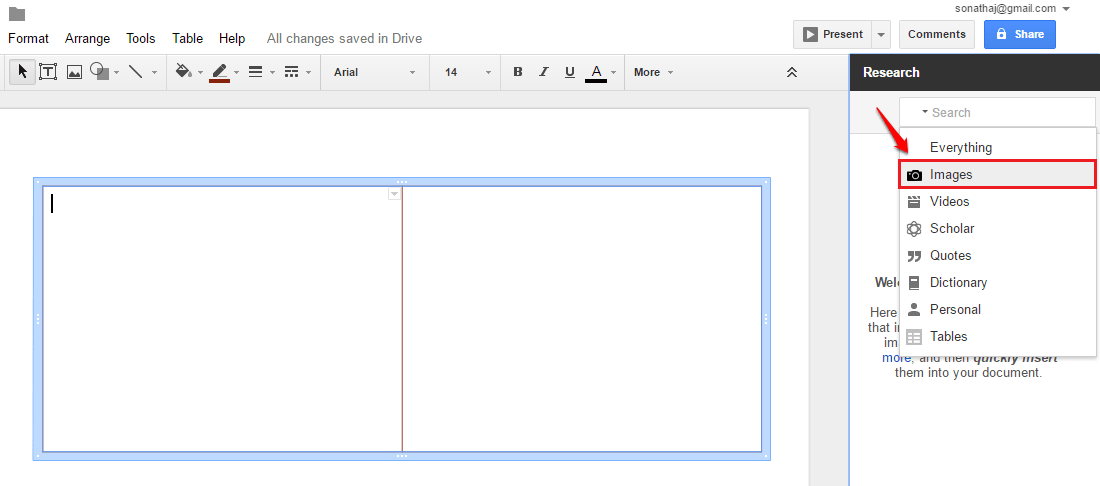 STEP 6
In the search box, type in your keyword for the image search and hit the enter key.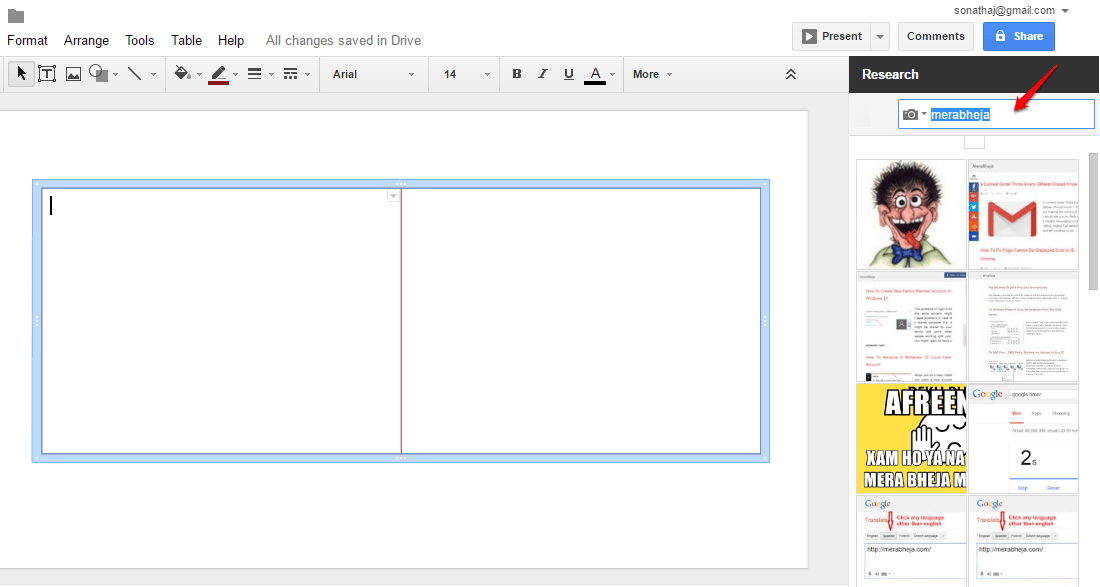 STEP 7
You can insert the image by drag and drop into the table that you have created. Adjust the size of the image as per your preference.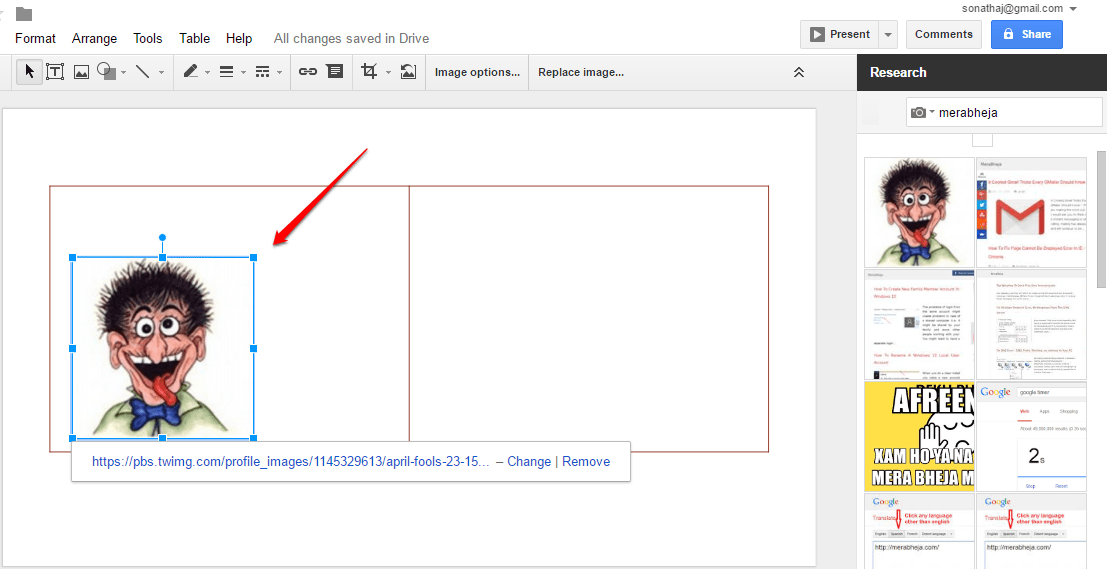 STEP 8
Now to insert the dialog boxes for your comic strips, click on Insert tab, then on Shape, then on Callouts and then on the shape that you want.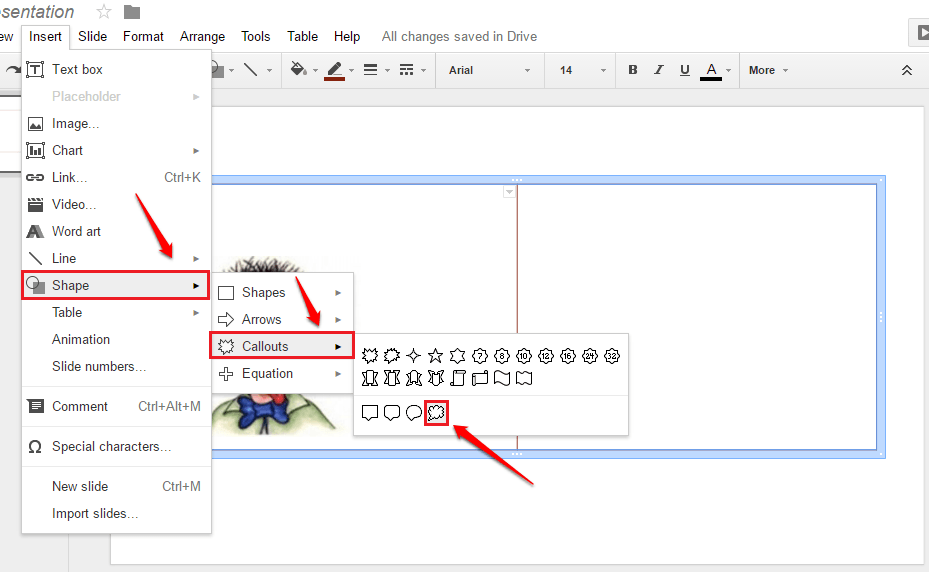 STEP 9
You can type in a text to the dialog box by just clicking on it. That's it. Likewise, you can create as many strips as you want. Enjoy.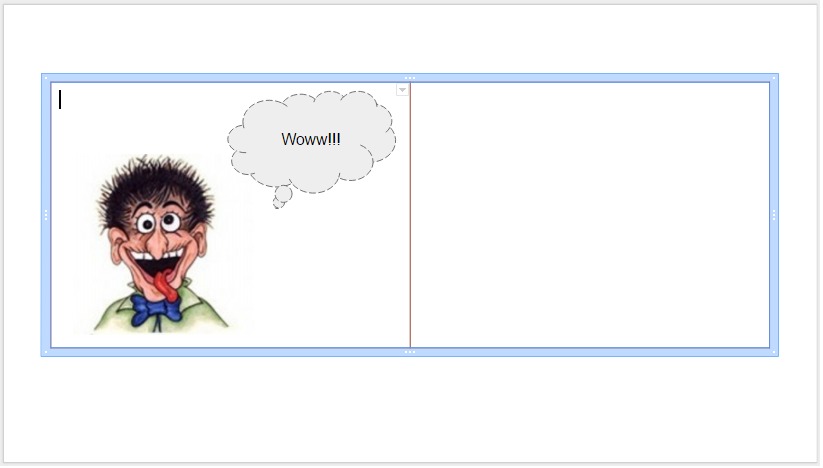 What are you waiting for then? Unleash the comic artist within you now itself. Hope you had fun reading the article. Do come back for more, as there is always something new waiting right here for you.