How To Copy/ Paste Values Without Including Formulae In Microsoft Excel:- In Microsoft Excel, if you perform a normal copy and paste on a cell whose value is generated using a formula, the pasted value will contain the formula or the resultant value will not be the desired one because of its dependance with the original cell's formula. In that case, you need a simple and quick solution to paste values without including the formulae involved. That's exactly what this article is about. So what are you waiting for? Let's get started, shall we?
STEP 1
Select a cell whose value is generated using a formula. In the given screenshot, I have selected the cell C5, whose value is generated by the formula =SUM(A5:B5).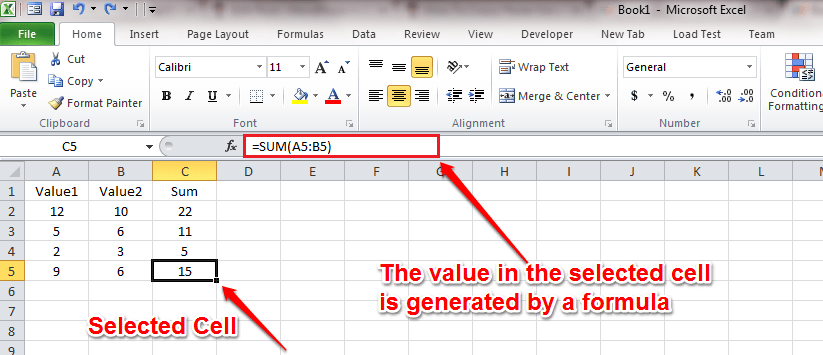 STEP 2
Now right click on the selected cell and hit the Copy option.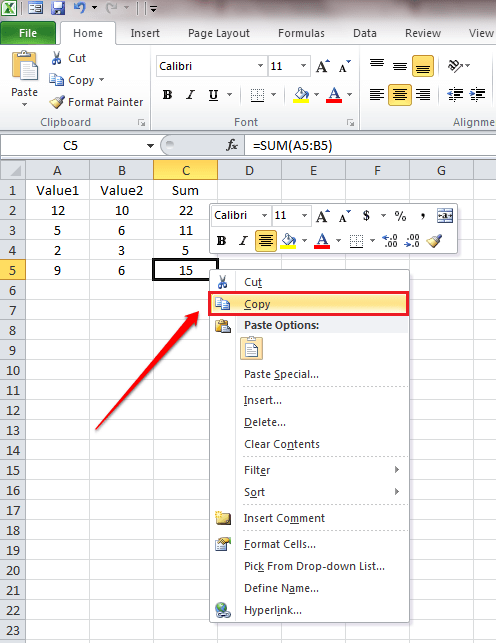 STEP 3
If you try to paste this value to some other cell using the Paste button under the Home tab or by using the right click context menu, you will be able to see that the copied value is not the actual value of the cell from which the value is taken. The value that gets copied to the new cell is based on the formula that is applied to the previous cell. Inorder to avoid this problem, follow the steps below: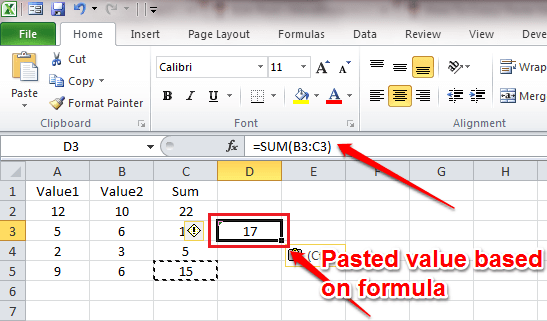 STEP 4
Select the cell to which you want to copy the value to. As next, under the Home tab, click on the down arrow associated with the Paste button. This will list out an expanded set of Paste options.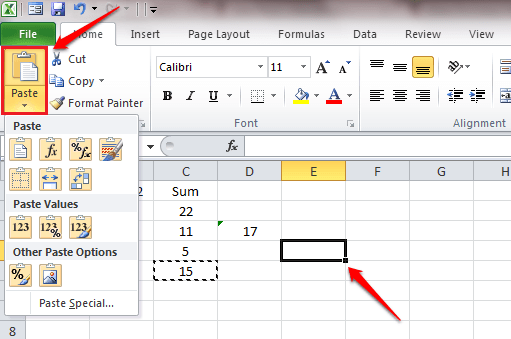 STEP 5
Choose any option under the Paste Values section just by clicking on it. Now if you look at the selected cell, you will be able to see that it has the value of the copied cell and that the formula is not included.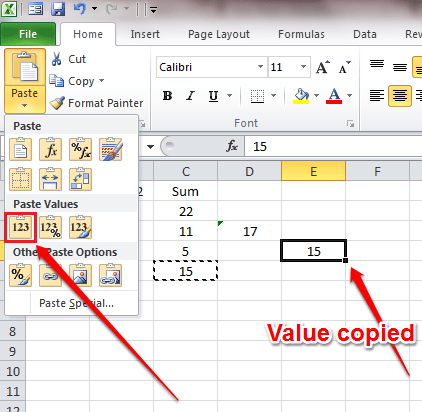 Check out the trick today itself to improve your Excel work. Hope you found the article useful. If you have any doubts regarding any of the steps, please feel free to leave comments, we would be happy to help. Stay tuned for more updates on tricks, tips, and hacks.