How To Play "Tic Tac Toe" And "Solitaire" Directly From Google Search:- Are you in the mood for a game of Solitaire or Tic Tac Toe? Do you not want to install the games though? Well, who said anything about installation? With the new Google surprises rolling out, you just need a working browser to have all the fun in the world. There are two new games that can be played right from Google search and a super cool Google bonus. Read on, to learn all about the new Google games and the added Google bonus for you. Have fun!
Play Tic Tac Toe Straight From Google Search
STEP 1
To play Tic Tac Toe straight from Google search, all you have to do is launch Google, type in Tic Tac Toe and hit Enter key. That's it, choose your difficulty level from the drop down and start enjoying the game.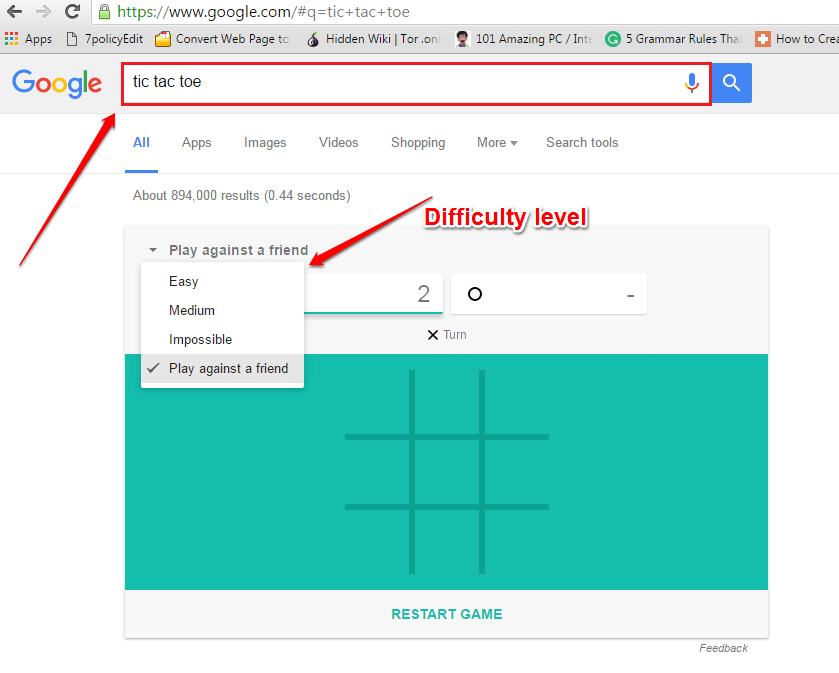 STEP 2