Google offers a lot of services and while many of them are quite useful, some of them are not. For instance, some of the most popular services by Google would be Google Chrome, Google web store, Google Play, Google Maps, etc. And, we find even Google Translate services also very useful. In fact, it is one of the best online translators around.
The best thing about Google's translator service is that it's easy to use, offers translation for a wide range of languages from across the world, and is available both as a web version, and also for Android platforms. The biggest plus point according to us, is that, it allows you to download and save the translated words or sentences in MP3.
So, how do you download the Google Translate voice files in MP3? Let's find out.
Note: – If you are on a windows 10 PC , there is a store app for that here.
Also, to convert text to mp3 online fast, here is the website
Solution: Using Inspect Option
Step 1:  Open Google chrome. Now, Open Google and search for Translate. Click on the official web page of Google Translate.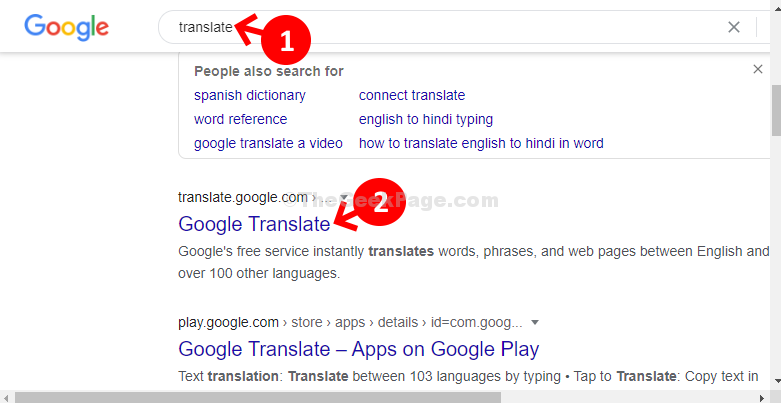 Step 2: Now type or copy paste the sentence you want to be translated in the empty space under Documents on the left and click on the speaker icon at the bottom of the empty box.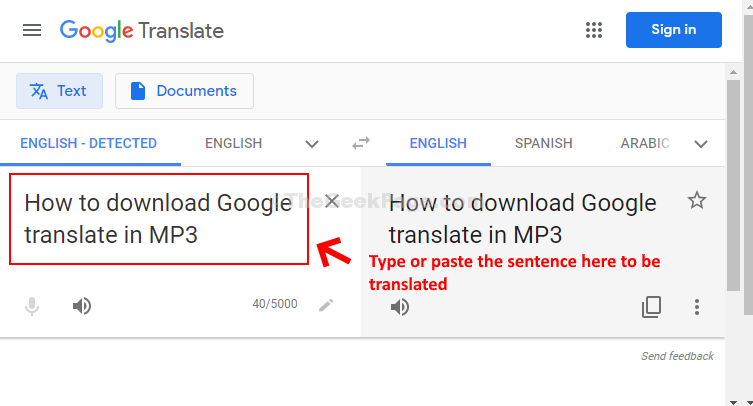 Step 3: Now, right-click on the same space  and select Inspect.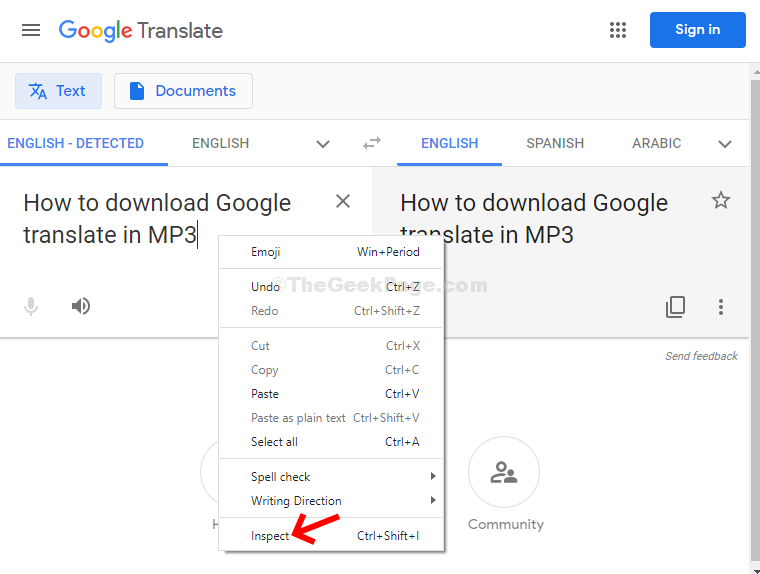 Step 4: A new window pops up on the right side of the Google Translate screen. In that window, click on the Network tab on the top. Make sure the recording icon is red on the left.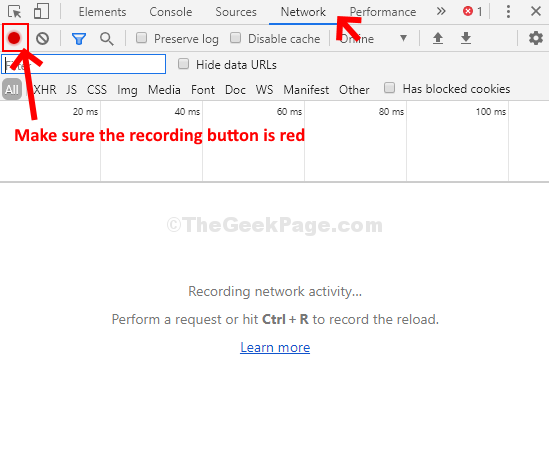 Step 5: Now, click on the speaker icon again on the left side of the screen where you typed or copied the sentence to be translated. Once it has finished playing the voice translation, you will notice the translated files on the right side in the new window, under Network. Right-click on the file that starts with the word translate and click on Open in new tab.


Step 6: This will open the translated file in MP3 in a new tab. Now, right-click on the audio and select Save audio as from the context menu.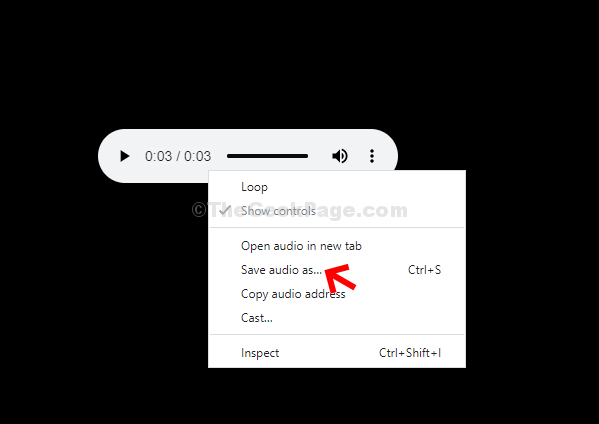 This way, you can download and save the translated audio file in MP3.