Whenever you open the Task Manager on your PC, you see the Client Server Runtime Process or csrss.exe running. Since most of the users are not so conversant with the Windows processes, they may get wary. However, it's a crucial Windows process, just like many other processes. Read on to know more about the Client Server Runtime Process.

ADVERTISEMENT

What is Client Server Runtime Process or csrss.exe?
The Client Server Runtime Process is a crucial Windows process that runs normally within the Windows kernel. You can see this under the Processes tab > Windows processes in the Task Manager.

Prior to the release of Windows NT 4.0 in 1996, it was the csrss.exe supported the entire graphical or the GUI subsystem that included controlling Windows, drawing on screen, and similar other OS based functions.However, with the Windows NT 4.0 launch, most of these functions went obsolete from the csrss.exe. But, the Client Sever Runtime Process still supports the Windows console and the process of shutdown.
Can We Turn Off the csrss.exe Process?
Since this is a critical Windows process, it cannot be turned off, disabled or deleted. In fact, it's a harmless process that consumes minimal resources and rather carries out a few crucial functions in the system.
So, if you try to end the Client Server Runtime Process in the Task Manager, it will show a warning prompt that ending the process can make Windows unworkable or shut down completely. If you still continue to end the process, you will see message saying "Access Denied".
The csrss.exe process always starts with the Windows startup and so if it fails when the Windows boots, it generates the much dreaded Blue screen with error code – 0xC000021A. Therefore, there's no way you should try to disable this process.
Is the csrss.exe Process a Virus?
It's not a virus. It's a usual and legitimate process, and is located in the C:\Windows\system32 directory in your system. You can double-check the file location using the below steps:
Step 1: Right-click on Taskbar and select Task Manager from the menu.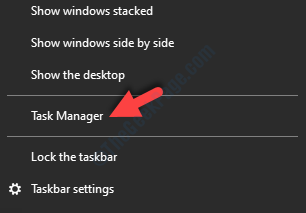 Step 2: In the Task Manager window, under the Processes tab, go to the Windows processes section. Find the Client Server Runtime Process and right-click on it. Select Open file location.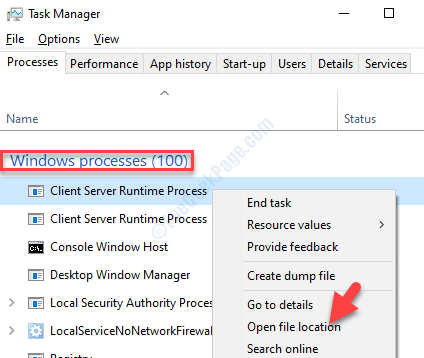 Step 3: As you can see, the csrss file is located in the C:\Windows\system32  directory.
ADVERTISEMENT


ADVERTISEMENT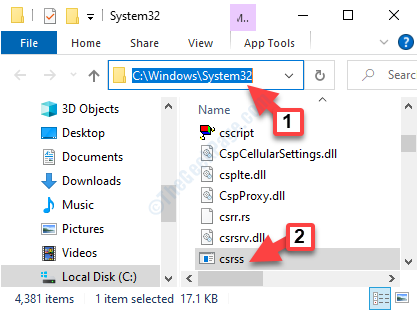 Since, it's an authentic file, trying to delete this file will only create problems with your Windows system.
But, if the csrss.exe file is located in some other directory, then you may need to worry. This could be a malware disguised as the Client Server Runtime Process and hence, to remove it's recommended to run a virus scan using a trusted 3rd party antivirus software to remove the threat.