It's highly likely that you may get lost in certain mobile calls. Sometimes, it could be minutes, and some other times, it could be hours. But during this period, if you don't get any notifications for the incoming calls that you receive on your Android, it definitely can cause some damage as you might miss out on important calls and you may never know about it. So, why is your Android not notifying you when an incoming call comes while you are on another call?
The answer is quite simple, because you have got some wrong call settings in place on your device. For you to get a notification alert for an incoming call when you are on another call already, you need to enable the Call Waiting feature on your device. Let's see how this can be done in some super simple steps.
Solution: Enable the Call Waiting Feature
Step 1: Locate the Phone application and click on it to launch it.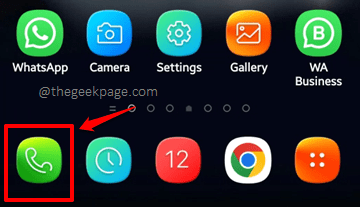 Step 2: At the top right corner of the screen, click on the 3 vertical dots icon to view the More Options menu.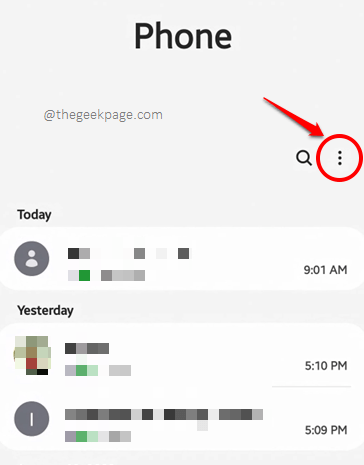 Step 3: As next, click on the Settings option.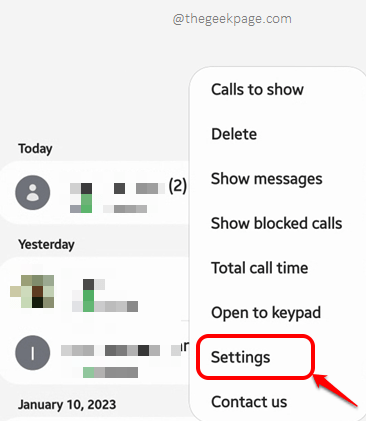 Step 4: Now on the Call Settings screen, find and click on the option named Supplementary services.

Step 5: Now, on the Supplementary services screen, you need to enable the toggle button corresponding to the Call waiting option as shown below. That's it.
Note: If there are multiple SIM cards in your device and you need the feature enabled for both, you need to enable the Call Waiting feature for both the SIM cards.

Note: Please note that the steps and the screenshots used in this article might slightly vary based on your phone's model and OS version. Please try to find the correct configurations on your device. If you are facing trouble with that, please let us know in the comments section, we would be happy to help.
Hope you are now getting incoming call alerts even if you are on another call. If not, please do let us know. Stay tuned for more and more useful technical tricks, tips, solutions, how-tos, and hacks!