Desperately looking for an app on the Play Store but can't find it? When you search for an app, Play Store looks up it's repository of nearly 3.5 million apps and list the best possible for you. So, if you can't find a particular app on your Play Store, there can be many reasons that is happening. But there are some absolute reasons behind the cause and
Fix 1 – The app isn't available
The app you are looking for may not be available on the Play Store. There may be a lot of reasons behind this. Some apps are restricted by the publishers to a specific region. Like Capcut isn't available in all the countries of the world. Sometimes some apps are just not listed in the Play Store. Like Fortnite on Android is not available in the Google Play Store.
Like that, if you search for an unavailable app, you won't find it on the Play Store.
Fix 2 – The app got taken down
Everyday 100 of apps get taken down from the Play Store due to multiple reasons. Play Store can restrict app due to security violations, breach of user policy or any other reasons it seem fits the case. When an app gets taken down, you won't be able to find the app on the Play Store.
Fix 3 – Sideload the app
The only thing you can do is to sideload the app from third-party app store. Just download the apk file and load it on your phone using the .apk file.
NOTE – Downloading and installing an app from any third-party app store isn't always safe. So, do approach only if it is necessary and you trust the source of the app.
Step 1 – Search for the app file name in Google search bar.
Step 2 – You will find several websites hosting the app. Usually, the apk files from the trusted sites such as ApkPure, UptoDown are safe.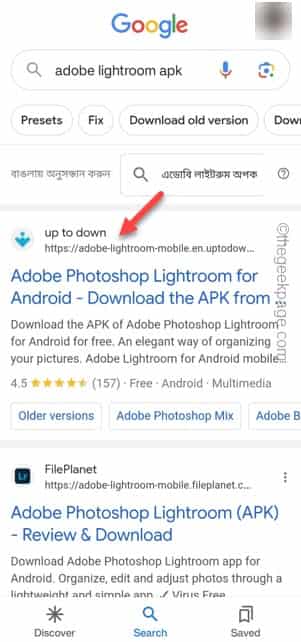 Step 3 – So, download the apk file from the website.
Step 4 – If it throws up the File might be harmful message, tap "Download anyway".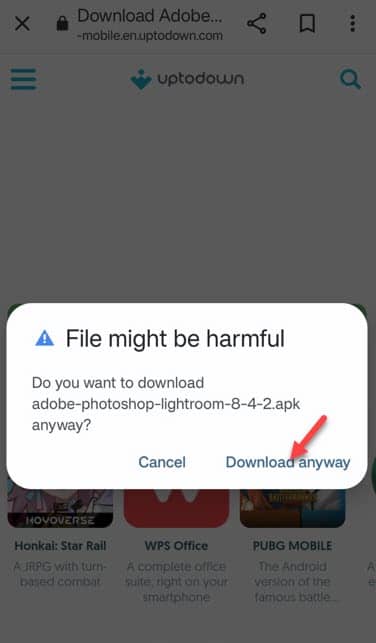 Step 5 – Now, open the "My files".
Step 6 – Run the downloaded apk file to install the application on your phone.

This way, you can sideload the application that you can't find on Play Store.
Hope this helps!
Fix 4 – Hardware restrictions
Apart from region-based restrictions, there are hardware restrictions. If you have a phone with a lower end SOC (older Mediatek P series or Snapdragon 6 series chipset), some high-end latest game just won't appear in the search result in the Play Store. This is done to safeguard your phone from critical errors from happening. If this is the case and you can't find the app you are looking for as Play Store will show other options.
Like if the app is not supported it will show you this message if try to open it via link.
Your device isn't compatible with this version.

Hope these have helped you resolve the issue.