How To Chat Without Internet Using Hike Direct:- Let's say you are in a boring lecture in your classroom. Your friends also are bored as much as you are. But taking out the notebook, making chits of paper and passing notes would not come to your mind as you belong to the ultra modern generation. At the same time, taking a data pack in your phone would be a costly way to communicate with your friend who is sitting only a bench away. In such situations, always Hike Direct would be the best solution. Using Hike Direct, you can chat with your friends who are within a range of 100 meters from you. Dive into the article to learn how to make the best out of this super cool technology. You can get hike messager from here.
Note: When you connect with your friend via Hike direct, your normal WiFi would not work. That means you can't chat with other friends over normal WiFi without disconnecting with the friend connected via Hike Direct.
STEP 1
Open the chat window of the person whom you want to chat with without Internet. Make sure that the person is within a range of 100 meters from you. Click on the 3 dots icon at the top of the chat window to view a set of chat options.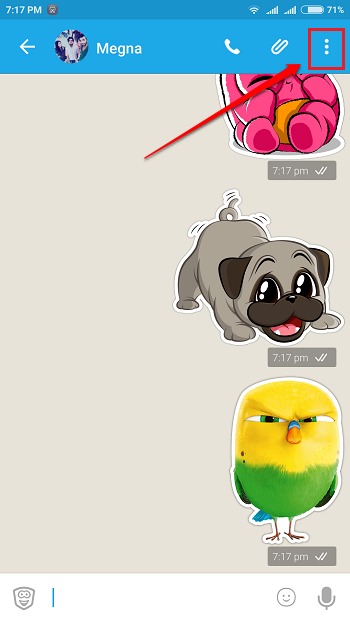 STEP 2
Click on the option named Hike Direct as shown in the screenshot given below.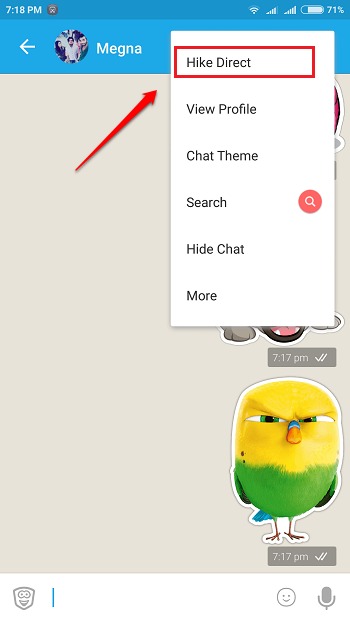 STEP 3
Hike will ask you permission to turn on/off your wifi. Click on the Allow once option.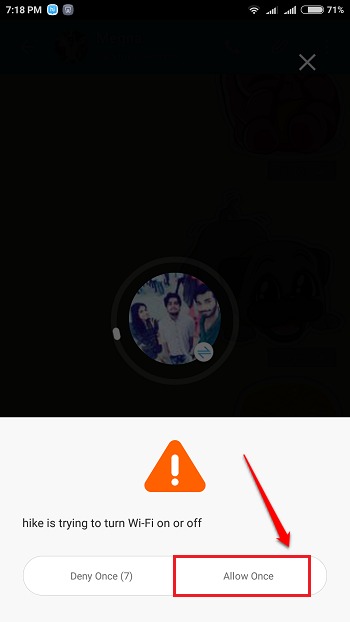 STEP 4
Wait a while for Hike to establish a connection with your friend.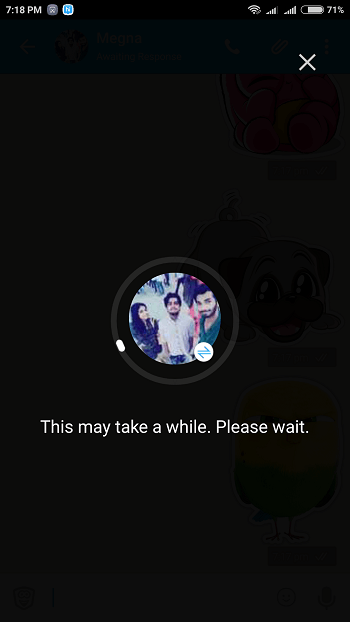 STEP 5
Once the connection is established, you will be notified with the message that says Hike Direct Connected.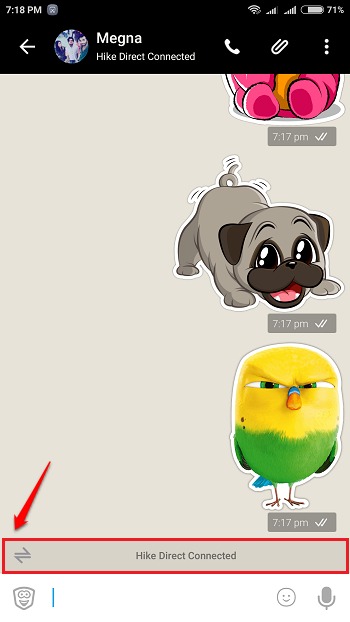 STEP 6
That's it. You can now send as many messages, stickers, files etc to your friend with no Internet.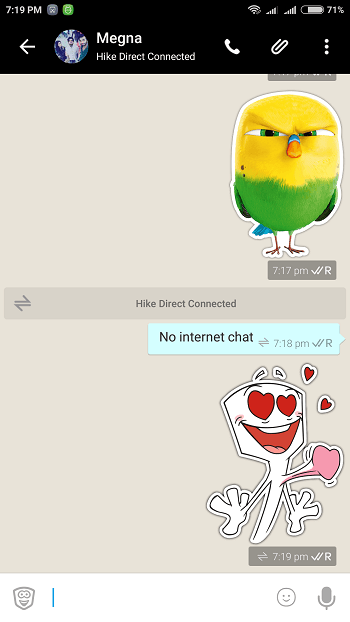 STEP 7
Once you are all done, you can hit the 3 dots icon once again and choose the Disconnect option to disconnect from the hike direct.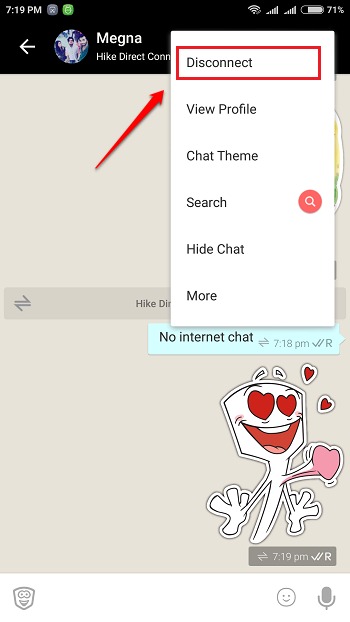 Start chatting with your close friends who are in close proximity with no internet from today onwards. Hope you found the aticle useful. If you have any doubts regarding any of the steps, please feel free to leave comments, we would be happy to help. Do come back for more as there is always something new waiting right here for you.