Many users have been complaining of experiencing errors related to Bonjour service on their Windows 10 system. Bonjour is a software by Apple, and is an essential part of the iTunes and Safari application. This service basically looks for printers that are wireless supported and other similar devices. This helps speed up the wireless printer and the devices and offers ease of access.
However, it can interact with other applications on your system and generate an error, which usually goes by the error code: 100. Fortunately, the Bonjour Service errors in Windows 10 can be fixed. Let's see how.
Solution 1 : Through Service Manager
Step 1: Go to Start and type Services in the search field.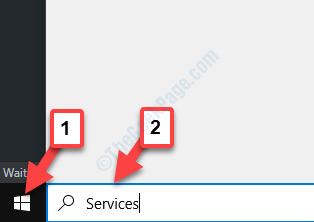 Step 2: Left-click on the result to open the Service manager window.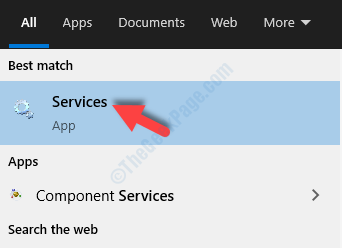 Step 3: In the Services window, look for Bonjour Service under the Names column.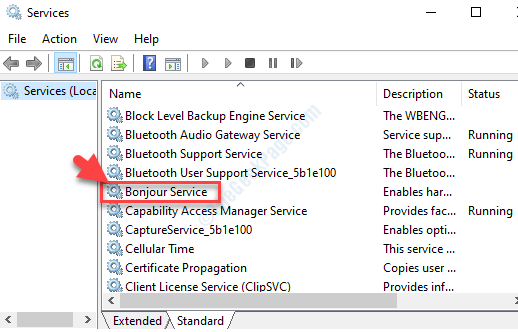 Step 4: Double-click on it to open the Bonjour Service Properties dialogue box. Under the General tab, navigate to Startup type and set the field to Automatic.
Then go to Service status and click on Start.
Press Apply and then OK to save the changes and exit.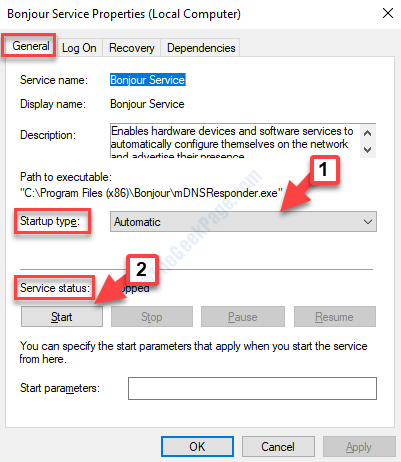 Exit the services window and try opening the application where you saw the error, it should work fine now.
*Note – However, if the Bonjour Service is missing in the Service manager, you can download it from the below link and install:
https://support.apple.com/kb/dl999?locale=en_IN
Once installed, you will see the service listed in the Service manager. You can then follow the above method to start the service and the error should be gone.
Solution 2: Authorize your computer
1 – First of all Enter your Apple ID and password (Credentials) after installing Itunes.
2 – Now, Go ahead and Authorize your computer.
3 – For this, Press and hold the CTRL + B  keys from your keyboard to get the tool bar at the top.
4 – Then click on the "Store" link to get the drop down and select the "Authorize this computer".
5 -Now, download music from the Cloud  by clicking on each "Cloud" icon located at the lower right on each album.