Before Windows 10, you could not imagine doing so much with your OS. Leave alone a live wallpaper, you would even think twice before adding any app or widget in the fear of overloading your OS. There would be a constant fear, what if the OS crashes!
Although Windows 10 itself is still in an evolving process, it offers a lot of amazing options to customize your desktop. From fun stickers to interesting widgets, Windows 10 now allows you to spruce up your desktop with lots of foreign improvements.
And, who doesn't want that otherwise dull-looking desktop come alive with a live wallpaper? With an upgrade in technology with each day, you do not have to stress about selecting and adding latest wallpapers, every day. Nowadays, things are more flexible with specific parameters set in advance.
Here's a rundown of some of the best live wallpapers for a sleek looking Windows 10 desktop.
Note: – Here are Few Animated Live wallpaper Completely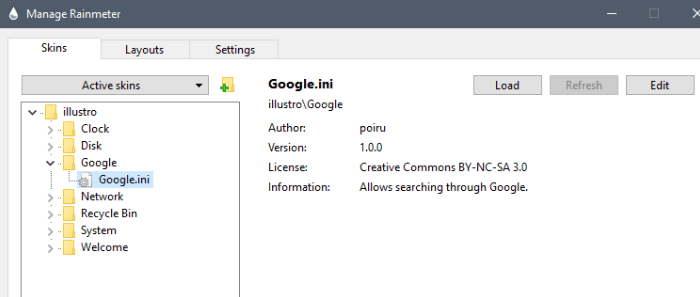 This free and open-source tool offers a range of skins/themes for your desktop which you can further customize and view all the valuable information.
Features:
The skins are actually small-sized widgets that openly move around your desktop.
It utilizes minimum hardware resources and works with any PC running on Windows 7 and above.
It allows you to build and remodel your own applications in an easy to learn language.
Many themes can even capture your notes and to-do lists, or manage your media player right on the interface.
Best of all, it tracks your system resources that include battery usage, memory, emails, etc.
Price: Free and open source.
Note that this is a Microsoft Store product only. The only downside is that you can Use .wmv format videos only in free version to set them as a live wallpaper. If you want to set a video as live wallpaper, you can first easily convert that to wmv format online here, then open this app and use that wmv format video to use as a live wallpaper.
Now, open the app and click on browse folder and then select the folder containing the video in wmv format to be used as Live wallpaper.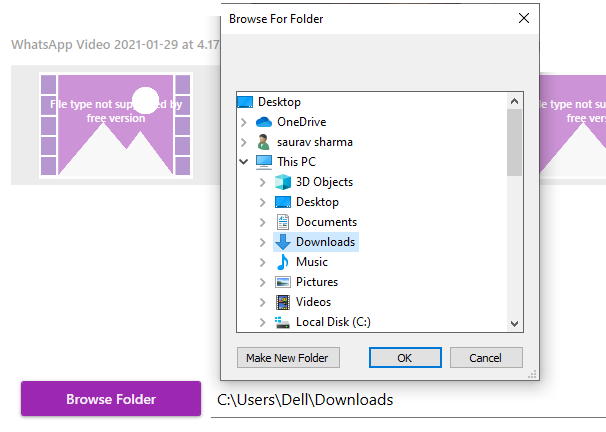 Now, Use any video as live wallpaper on your desktop. You can also pause and restart the live wallpaper any time from taskbar.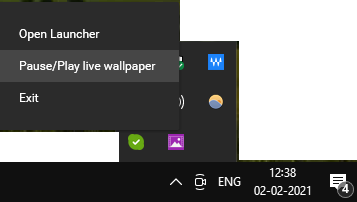 Below are some nice Free downloadable videos to be used as live wallpaper.
You can Go here on Pixabay and download millions of Free videos to be used as desktop wallpapers.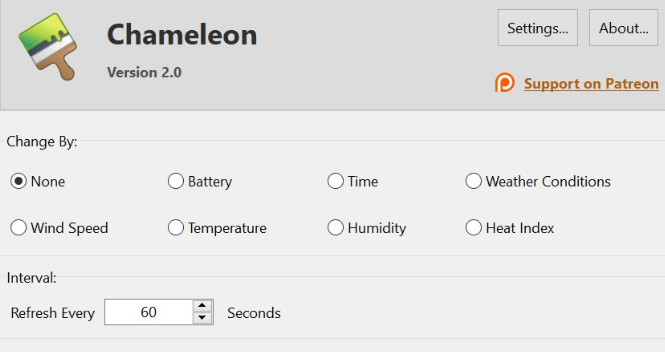 As a Chameleon would adapt to the color of its surroundings, this live wallpaper does the same. This stunning live wallpaper adjusts to the color of the background as soon as you point the mouse on something around.
Features:
The software has the ability to pick up more than one color, especially the ones that are most popular and with bright hues.
It then seamlessly implements the chosen colors to your wallpapers.
Highly optimized and hence, consumes minimum battery.
It allows you to capture the colors with double tap reducing the need for battery usage.
Moreover, it also includes a widget that picks up camera colors, the seamless performance of animations, zero shadow mode, and the option to display a camera preview to understand how the camera is capturing the colors.
Price: Free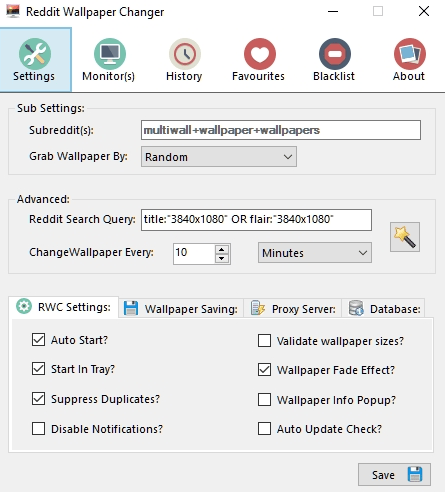 This lightweight software is based on C# and is specifically designed for Windows. It scans the popular community forum for new and crisp desktop wallpapers. All you need to do is to enter which subs you want to scan and how frequently to change your wallpaper.
Features:
It leverages the interface of the popular community network to change your desktop wallpaper automatically, based on the pre-defined parameters.
The wallpapers are then set depending on the pre-defined interval.
In addition, it offers multiple subreddits, sorting options for new posts, filtering options for Images, displays wallpaper history, different shortcut widgets for apps, alerts for wallpaper changes, and more.
Price: Free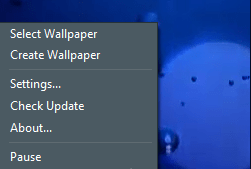 This is a free live wallpaper organizer that automatically sets up a new animated skin on your desktop as soon as it is launched. Alternatively, you can select from its range of other wallpapers on its interface.
Features:
Equipped with a net and responsive interface that's lag-free and does not weigh down the computer resources.
It comes with an integrated wallpaper editor that allows you to smoothly build live images from the start or edit the existing ones in the gallery.
The wallpapers are accompanied by sound and can be handled by either clicking on the effects of using the mouse.
Supports different superior quality video formats that include MP4, WebM, or WMV, and also static wallpapers using HTML files.
It's a straightforward and user-friendly software that helps improve your desktop's appearance, and also supports multiple monitors along with aspect ratios and integrated resolutions especially suited to your hardware.
Price: Free


Push wallpaper is another Free Live wallpaper which have both video and Live wallpapers in it. The wallpaper is not so CPU intensive on your Windows 10 Computer and constitutes a wide range of aquarium, 3d space etc. kind of cool wallpapers in it. The exe file once run allows you to use any video kept in your PC as wallpaper which will look cool and hip on your desktop. The push wallpaper software also have some customization for the downloaded live wallpaper from the website such as spped etc. Also, you can enable or disable running this wallpaper software on startup of Windows 10 PC.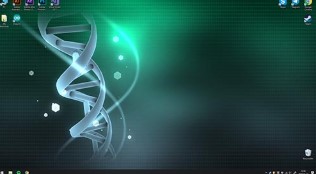 One of the most popular live wallpaper providers, this software brightens up your computer display in no time. Whether you want to adorn your computer screen with live graphics, short engaging videos, or audio-based wallpapers, this software does all that while keeping your gaming or app performances intact.
Features:
It supports multiple monitors, 2D and 3D animations, videos, websites, offers hotkeys for applications, integrates completely with Steam, and more.
It provides a host of options for quality and performance, identifies fullscreen or enlarges applications, ability to pause when the laptop is not on charge, and more.
Supports MP4 for workshop videos, JPEG, GIF, PNG or BMP for images, and AVI, MP4, WMV, or MV4 for local videos.
Moreover, it allows you to add your own wallpapers, explore suggested wallpapers, and search for or filter wallpapers with different choices.
Price: Free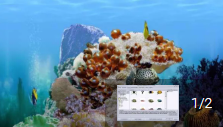 Aquarium Live wallpapers instantly jazz up your desktop screen with its appeal. It offers a relaxing feeling to your eyes with the different variants of fish swimming around in the 3D background.
Features:
It comes with added details like bubbles, or the swinging corals.
It allows you to select the type of bubbles you want.
Offers the option to personalize the backdrop.
Moreover, it also lets you choose from varied lighting effects for the aquarium.
Price: Free
If you are looking for some captivating 3D graphics on your desktop screen, then this wallpaper is just perfect for you. It provides an interactive virtual fish tank on your desktop.
Features:
It provides the option to customize your aquarium with sound effects, bubbles, etc.
It allows you to bring in audio files for a fantastic aquarium.
It offers two elaborated 3D coral reef backgrounds and 30 super intricate fish variants with elaborated swimming actions and looks.
Facilitates complete link with the fish and the surrounding.
Supporting 3D glasses and displays, offering state-of-the-art effects such as luminousness or intricate water surface, or four variants of soundscapes are among its other major features.
Price: Free
Inspired by the movie Blade Runner, this live wallpaper is for those who are looking for something unique. It gives your desktop background a touch of science fiction with the moving Hologram girl in a mesmerizing manner.
Features:
Works smoothly with your OS and does not slow down your computer performance in any way.
The wallpaper appears only when you go to the desktop.
Best of all, the wallpaper pauses on its own when you switch from the desktop to the browser or opening a folder for example.
Price: Free
This software is not just about wallpapers, but more about organizing your computer. How? It allows you to neatly arrange the shortcuts and icons on your desktop.
Features:
Creates scalable highlighted portions on your desktop that helps manage the shortcuts and icons on your PC.
It allows you to simply double click on the title bar of the app and the clutter is cleared up by-default while creating more space.
It offers the option to create more pages in the app to fit in more icons, cleans up your desktop instantly in a double-click, and allows you to set rules for how the icons will be organized.
Among its other important features are, behaving as a portal to any folder on your computer, and the option to swiftly personalize the backdrop colors, transparency, and the labels.
Price: 30-Days free trial available; Plans start from $12.45
This software completely transforms your otherwise mundane desktop to a live backdrop with photos, videos,  and more such latest effects.
Features:
It enables you to animate and modify your desktop wallpaper by allowing you to pick from the wide built-in library featuring a range of images and video files.
It allows you to create animated wallpapers using ".Dream" layout.
Offers 60plus special effects along with different coloring options to improve the appearance of your background.
It sports a responsive and user-friendly interface that helps you to design a wonderful look desktop layout of your own, effortlessly.
Option to select from 60 effects to be added to the wallpaper, to add colors to the complete image or only a few colors, use of an easy slider to add new colors to the wallpapers, or support for multiple monitors, are some of its other significant features.
Price: 30-day free trial available; Plans start from $6.23.
This is for the Star Wars fan, in love with the sinister villain, Darth Vader. These dark themed wallpapers offer your dull desktop background a stunning look with its moving theme.
While it allows you to define the lightsaber time based on the battery consumption or the strength of the WiFi signal, it also allows you to customize the trembling lightsaber according to your requirement.
Price: Free
This software creates all kinds of wallpapers including live and animated backgrounds to liven up your desktop. It comes with a portable, straightforward, and yet a perfectly working interface that allows you to understand making wallpapers and navigating easy.
Features:
Enables you to access all features from a single compact window.
Responds swiftly to the requests, is easy to set up and user-friendly.
It allows you to select current video files from your computer and arrange categories to revolve the playlists in just a couple of clicks.
Offers a wide range of wallpapers to select from.
Helps you to easily choose the video's frequency, play mode, or the Random feature.
Moreover, there's an additional button to visit the Dreamscene's website from where you can choose from a large selection of live wallpapers, for instance, aqua wallpapers, landscapes, etc. and download them.
Price: 30-day free trial available; Plans start from $3.10.
The famous action-adventure film and franchise gave rise to many games, animations, merchandise, and even wallpapers due to its popularity. Live wallpapers are one of them that meets the curiosity of its fans by adorning their desktops.
This free software application offers a range of 3D models of the popular characters from the film in different versions. The graphical improvements in the latest live wallpapers enliven your desktop background, instantly.
Price: Free
This goes a step ahead and returns the cool gadgets to Windows 10, as they were previously in Windows 7. Its main highlight is its attractive material pattern that transforms your desktop in a jiffy.
Features:
It allows you to select from a collection of applications and themes to change your desktop based on your needs.
You can also select from alternative applications from the native shop.
It enables you to use different crucial widgets that help you check the weather, check on dates, time and much more without any delay.
Moreover, it also offers many extras, for instance, different types of themes, dictionary, speed test for internet, slideshows, and more.
Price: Free
Windows 10 Settings
With Windows 10 having its own built-in feature for live wallpapers, you need not hunt around for the sites offering free wallpapers. It allows you to easily create dynamic wallpapers using your own saved photos making it a lot of fun.
Features:
It allows you to use your own photos, wallpapers, and images to create a slideshow.
You can also use images and wallpapers from cloud storage like Google Drive, etc.
The wallpapers appear on every device that you sync Windows with.
All you need to do is to right-click on the desktop, choose the Personalized option from the list, click on Slideshow option from the dropdown, select the folder, fix a time gap if required between two slides, and save the settings.
Price: Free
Conclusion
Selecting wallpapers for your Windows 10 desktop is a cakewalk these days because the OS supports dynamic wallpapers. It consists of a range of slideshows and custom image libraries that can bring life to your desktop, instantly. However, to transform them into live wallpapers, you would need the support of third-party apps (which we have listed above). So, select one from the above list and customize your favorite live wallpaper based on your preferences.