Before Windows 10, you could not imagine doing so much with your OS. Leave alone a live wallpaper, you would even think twice before adding any app or widget in the fear of overloading your OS. There would be a constant fear, what if the OS crashes!
Although Windows 10 itself is still in an evolving process, it offers a lot of amazing options to customize your desktop. From fun stickers to interesting widgets, Windows 10 now allows you to spruce up your desktop with lots of foreign improvements.
And, who doesn't want that otherwise dull-looking desktop come alive with a live wallpaper? With an upgrade in technology with each day, you do not have to stress about selecting and adding latest wallpapers, every day. Nowadays, things are more flexible with specific parameters set in advance.
Here's a rundown of some of the best live wallpapers for a sleek looking Windows 10 desktop.
Note: – Here are Few Animated Live wallpaper Completely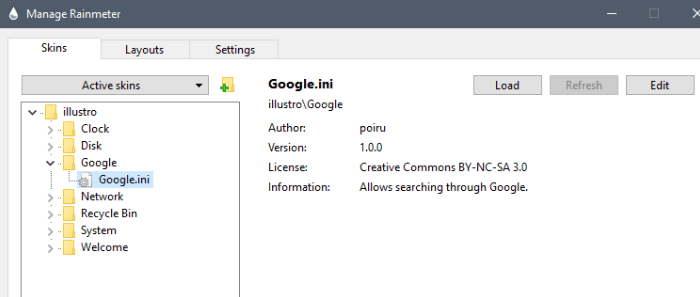 This free and open-source tool offers a range of skins/themes for your desktop which you can further customize and view all the valuable information.
Features:
The skins are actually small-sized widgets that openly move around your desktop.
It utilizes minimum hardware resources and works with any PC running on Windows 7 and above.
It allows you to build and remodel your own applications in an easy to learn language.
Many themes can even capture your notes and to-do lists, or manage your media player right on the interface.
Best of all, it tracks your system resources that include battery usage, memory, emails, etc.
Price: Free and open source.
Note that this is a Microsoft Store product only. The only downside is that you can Use .wmv format videos only in free version to set them as a live wallpaper. If you want to set a video as live wallpaper, you can first easily convert that to wmv format online here, then open this app and use that wmv format video to use as a live wallpaper.
Now, open the app and click on browse folder and then select the folder containing the video in wmv format to be used as Live wallpaper.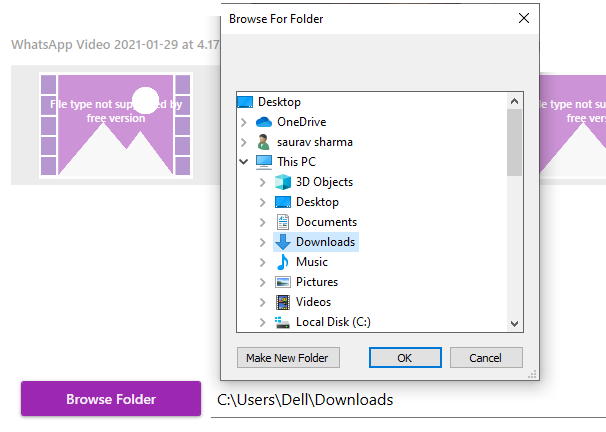 Now, Use any video as live wallpaper on your desktop. You can also pause and restart the live wallpaper any time from taskbar.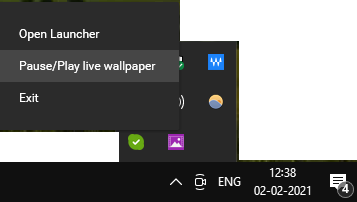 Below are some nice Free downloadable videos to be used as live wallpaper.
You can Go here on Pixabay and download millions of Free videos to be used as desktop wallpapers.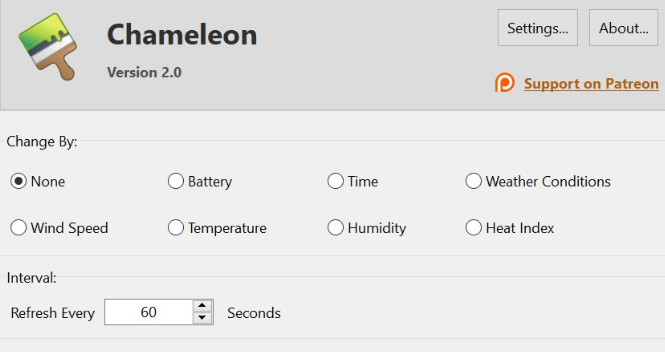 As a Chameleon would adapt to the color of its surroundings, this live wallpaper does the same. This stunning live wallpaper adjusts to the color of the background as soon as you point the mouse on something around.
Features:
The software has the ability to pick up more than one color, especially the ones that are most popular and with bright hues.
It then seamlessly implements the chosen colors to your wallpapers.
Highly optimized and hence, consumes minimum battery.
It allows you to capture the colors with double tap reducing the need for battery usage.
Moreover, it also includes a widget that picks up camera colors, the seamless performance of animations, zero shadow mode, and the option to display a camera preview to understand how the camera is capturing the colors.
Price: Free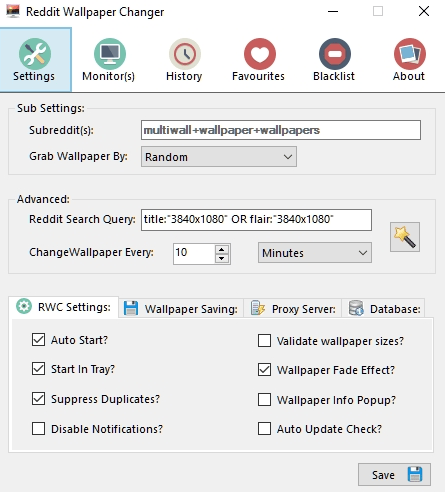 This lightweight software is based on C# and is specifically designed for Windows. It scans the popular community forum for new and crisp desktop wallpapers. All you need to do is to enter which subs you want to scan and how frequently to change your wallpaper.