You call them add-ons or browser extensions; these third-party apps enhance the overall performance of the Google Spreadsheets. The advantage of Sheets lies in its ability to perform way beyond its capacity, primarily with the help of the add-ons.
What if your sheet data could be translated automatically, rank multiple choice questions in a quiz form, or create reports from the data on its own? Sheets can do all that and more with the help of these add-ons and that's what makes it more popular.
We have listed some of the Google Sheets Add-Ons in this post that can help you get more out of your data.
Whether you want to open registrations for your event, create a questionnaire for employee feedback, or create an online test, this add-on helps you get responses in the quickest way possible.
Features:
It helps you to create your own custom form using your own pictures or logos.
It allows you to pick from a wide choice of questions (drop-downs, multiple choices, etc.).
Easy to create, edit, and acknowledge forms on any device, on the go.
All survey responses are properly gathered and arranged in the Forms, using live response data and charts.
Best of all, it allows people to collaborate with friends, colleagues, or anyone to create a survey in association with you.
Price: Free version available.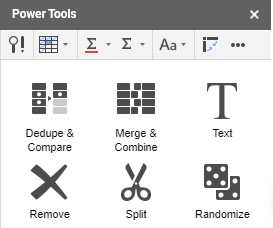 Want to make your spreadsheets more productive? Get your hands on this add-on that comes loaded with a collection of useful tools. From helping you to merge or divide cells, or search and replace data/formulas in cells to deleting identical data or comparing data, you think of it and there's a tool.
Features:
It also allows you to change case, insert or delete strings, and more using text toolkit.
Keeps the history of the recently performed functions handy to help you swiftly implement the actions.
Get access to the most common features anytime, or store all the options to look up for identical entries or combine two tables instantly.
Searching special or identical cells, changing formulas to numbers, creating random values, shuffling values, changing text-based dates and numbers to number format, and more are among its other major features.
Price: Free version available.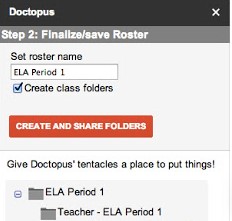 If you are a teacher struggling to manage student progress, this add-on is just what you need. It offers you the power to copy in bulk from a sample template, share distribute the files in your drive to a specific set of students, track their progress, and take care of their ranking and feedback.
Features:
Automates the process of sharing projects with students and monitor their progress.
It has the ability to cancel or change back the editing rights of the students close to the submission deadlines.
It creates a uniform folder framework for your classes.
It allows you to take care of a single project for your class from a single sheet.
Creates and handles pre-distributed copies of the main document, permits only to view or comment options for the class, pre-arrange assignments in your preferred folder, copy and share complete folders filled with documents, and much more.
Price: Free version available.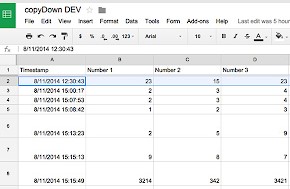 If you want to save on your workload to calculate the results for a bigger process, this add-on comes super handy. This helps you add formulas to form responses. You simply need to add the formulas in the Row 2 by-default of the submission sheet, select the add-on and then go to its settings.
All you need to do is to switch on the add-on, select the formulas you need to copy in the below rows and choose to enter the results as values instead of formulas. Save the settings and exit. This setting will by-default auto-populate the results in the new form of submission rows.
Price: Free version available.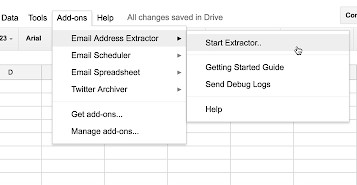 This add-on simplifies your work by extracting email addresses and contact names from your email messages based on your parameters and adds them to a spreadsheet.
Features:
Ability to collect email addresses from all the fields like To, From, CC, BCC, reply to, and even from the Email body or the subject line.
Also, you can simply collect the contact names from the sender and recipients from the email subject.
Once the process is complete, it tags those emails as "extracted" which you can later remove manually.
The best part is, your extracted data is not saved anywhere in the drive except on your Spreadsheet, and it also does not share the data with anyone or to any location.
Price: Free version available; Upgrade starts from $29/Year.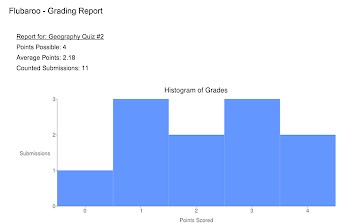 This add-on is specially designed for teachers who are facing difficulty grading students. They are either falling short of time, or in the lookout for more handy measurements and better analysis of student understanding.
Features:
It allows you to rapidly grade and evaluate student understanding of online assignments or multiple-choice questions in a matter of minutes.
Generates scores for each student instantly and determine which student needs assistance.
It offers a view of the average score and graph on the scores.
Moreover, it rapidly finds out questions, emails the scores to the students, allows you to designate your own scores to open-ended questions, and lets you share stickers and stamps along with grades.
Price: Free.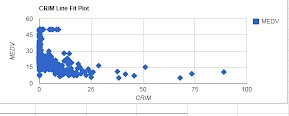 Those who have been loyal to MS Excel for years may miss the few most important features with sheets such as, Sampling, histogram, Anova, moving average, and more. This where this add-on comes handy, as it offers all that and more to help you manage your data to reach a logical conclusion.
Features:
It helps you to easily evaluate statistical data just like it's done by the Analysis ToolPak extension in MS Excel.
It includes all the 19 collaborative functions that feature in the MS Excel add-in.
It also includes an additional function – logical regression.
Best of all, the input and output options in the sidebar on the sheet is very similar to that of the MS Excel add-in.
Price: Free version available.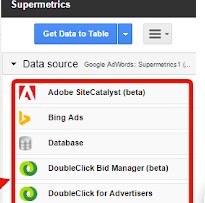 This add-on makes it super-easy for you to create business reports, and track and evaluate your marketing benchmarks in the sheets. The marketing reports are generated using data from different online sources like Google Analytics, social media platforms like Facebook, Twitter, etc., and are targeted for SEO, web analytics and more.
Features:
It allows you to schedule the reports to refresh automatically or get updated in just one click.
Offers a wide range of pre-made templates that provide a professional look to your reports.
Allows you to customize your reports in any manner you want.
Moreover, it also provides the option to set the reports to be automatically emailed to you in different formats (PDF, Excel, etc.) whenever it gets refreshed.
Price: Free version available; Pricing starts at $99/month.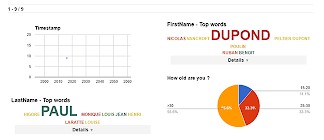 Creating beautiful looking charts and reports from the data in your Sheets is no more a concern, when you have this add-on at your disposal. Once activated, it automatically pulls the data from your sheets, filters the feedback, and converts them into visually appealing charts and graphs.
This resulting data is then saved as a new view in your spreadsheet. You can also save in a PDF format to be accessed quickly as a report.
Price: Free version available.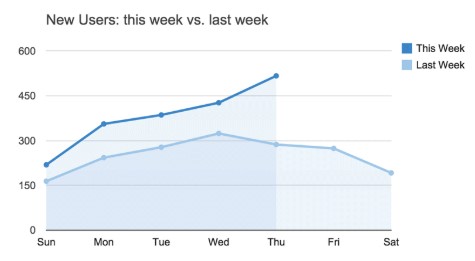 This is perhaps one of the most popular data management add-ons as it makes the entire process of managing, accessing, sharing, and visualizing the data in sheets much easier and streamlined.
Features:
Allows you to search for data and review it from several different views.
Offers the option to prepare your own calculations from the data reported.
Lets you build consoles with data visualizations included in it.
Allows you to set the reports to execute on its own keeping it always fresh.
Moreover, you can easily manipulate it in a way that only specific people can view the data and visualizations using the current sharing and privacy features of the Sheets.
Price: Free version available; Premium version priced at $150,000/Year.

Those wanting to save any hashtags running on Twitter, their brand reference, or tweets for any specific search keyword, can use this add-on. As soon as you input a hashtag or a search request on Twitter, all the resulting tweets are saved in the Sheet, by-default.
Features:
Allows you to enter easy queries, use complex search requests, or Boolean queries.
Helps you to save tweets tagged with trending hashtags, those which mention your brand name, ones marked with geotags, and more.
Best of all, it's compatible with all major browsers, and once added, it runs in the background continuously and downloads all the corresponding tweets to your Sheets, by-default.
Price: Free version available.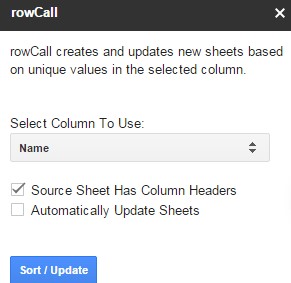 Searching through sheet data and filtering responses can be a tough task with so many rows with similar entries, isn't it? Why worry, when this add-on is here to help you sort that? It basically, filters those rows out from the selected columns in your Sheets and then adds them to a new sheet for every unique response in that selected column.
With automatic setting activated, any fresh addition or changes in the actual sheet (whether entered manually or transferred from Google form) is automatically updated in the new sheet. This add-on can be useful for students and employees alike. For instance, employees enter their sales numbers daily in a common sheet for a month, and from there the manager can create an individual sheet for each employee and get a quick glance at their monthly performance from that sheet.
And, if the automatic setting activated, each new entry is then automatically updated in the individual sheets making it further easier for you to get an insight for each employee.
Price: Free version available.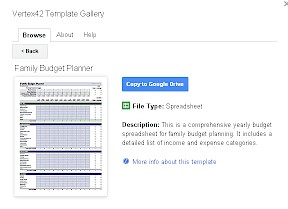 This is a simple add-on, yet very useful with a wide collection of pre-design templates for documents and spreadsheets. The collection includes letters, resumes, calendars, budgeting tools, invoices, and much more.
Features:
It offers access to templates from outside the public gallery.
Provides templates for both Google Docs and Google Sheets.
Allows you to look up for specific templates using keywords.
Once you have identified the template to be used, all you need to do is to open the "copy to Google Drive" option and the app will save the template into your main Drive folder.
Price: Free version available.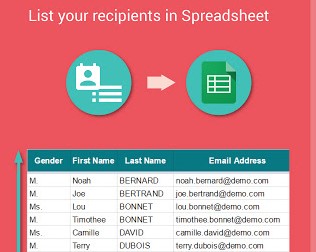 It makes your email campaigning process easy as a pie by allowing you to send customized email campaigns that can be tracked easily using your Gmail account. Write your email template for the campaign in Gmail, save it as a draft, add all your email recipients in the Sheet, and simply click once to automatically send the campaign email to all recipients at once.
Features:
It allows you to personalize emails and monitor the emails sent.
Easy to set up and user-friendly.
Facilitates sending bulk emails to a list of recipients with no prior knowledge required in coding.
Improving the quality of emails with personalized content for individual entries, or the option to check all the information related to the emails sent like the open rates, click-through ratios, or the response rates, are among its other major features.
Price: Free trial available; Pricing starts from $20 for more than 50emails/day.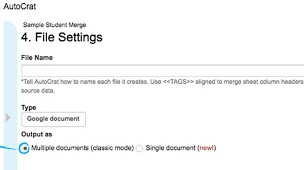 This add-on is for those who want to convert their spreadsheet data to PDF format or to Goggle doc. It creates a PDF document of your data in the spreadsheet using a template and then share this customized document with whomsoever you want.
All you need to do is to allow the fields to combine using the "merge tags" command and then the add-on automatically generates the custom documents in bulk. Alternatively, you can either share the documents as attachments in the email, or set it to work when new forms are updated.
Price: Free version available.
Conclusion
While there are hundreds of add-ons for Google Sheets, the above listed are among the most popular apps. These add-ons expand the functionality of the Sheets to many folds with their unique capabilities. While some offer a range of useful tools, others may help you find research data, or lookup for email addresses, and a lot more. So, choose from the above list of the best Google Sheets add-ons for a powerful performance out of your sheets.