All of us love to view our saved photos every now and then, reminiscing the good times. Windows 10 & Windows 11 comes with its own photo viewer that offers the basic photo viewing experience. It's a good app to check a photo instantly, however, it only supports JPEG and RAW formats, and nothing else.
It also comes with some basic editing options that are good for some quick work. But if you want an app that opens your images faster with advanced editing options, then you will have look elsewhere. While you may download an alternate photo viewer for added benefits, you must set it as default image viewer in the Default App Settings before you can get the full advantage.
Here we have listed some of the best photo viewing apps for Windows 10 for smoother performances.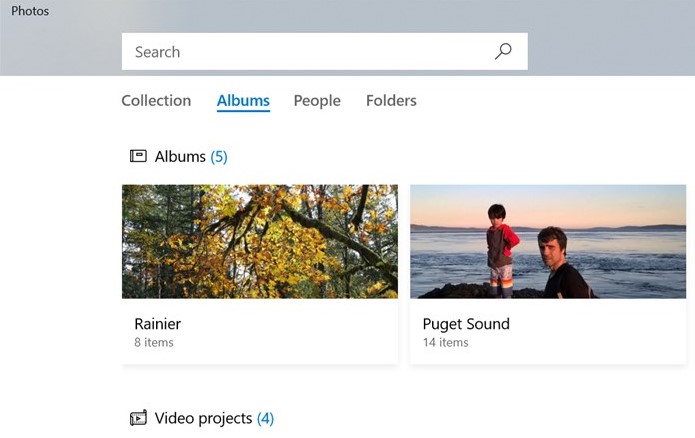 This is the default photo viewer offered by the Windows 7 or 8.1 version. This does not come along with Windows 10 OR WINDOWS 11 . However, if you've upgraded from the previous versions to Windows 10, you may still have the option to get it back.
All you need to do is to right-click on a photo in the Explorer, select the option "Open With", and you will now see the Photos Viewer if it's the list. If it does not show in the list, you won't be able to install it. But, if you have installed it all over again, to make it work, you must download the registry files.
You would then need to extract the files and then double click on the option that says "Activate Windows Photo Viewer on Windows 10". Now reboot your computer to be able to use the Photo Viewer back again.
Price: Free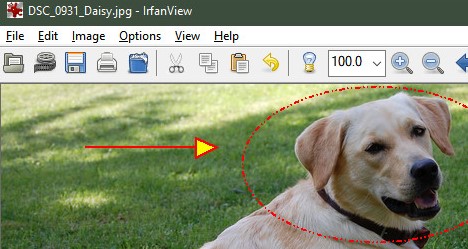 This is a free photo viewing app that has been improving over the years. It performs far better than the built-in image viewer of the operating systems when it's about viewing photos.
Features:
Easy to use with equally easy to apply effects.
It offers a fast menu selection that allows you to select the option in just a couple of clicks.
Enables you to easily experiment with photo colors and add a range of filters and effects.
It allows you to create slideshows, add watermarks, and extract images from a scanner.
Lets you open the image you are viewing into another image editor.
Moreover, it supports a wide range of image formats, offers the option to create new images, or makes use of different plugins from the available range.
Price: Free.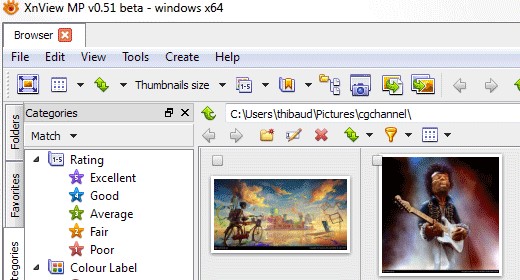 This is another great image viewing tool that not just allows you to view the photos, but also allows you to organize your photos and even edit them easily.
Features:
Sports an easy to use and responsive interface.
It offers excellent guidance on how to navigate through and helps you to get started easily.
A neatly organized interface that allows you to view a specific folder, displays thumbnail images in the primary viewing pane, and more.
Supports all major image formats including PDF, JPEG, GIF, PNG, etc.
It offers a wide range of editing options like cropping, color adjusting, editing metadata, etc.
Option to convert images in batches, finding identical images, comparing images, creating a slideshow, or resizing batch images are some of its other important features.
Price: Free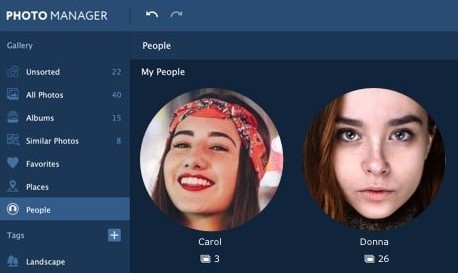 Most of us have a collection of photos saved on our system, but usually, these are scattered in different folders. This app organizes all of that including those in JPEG, PNG, RAW, or in other formats, and saves your time.
Features:
Automatically creates an album of detected images using "facial recognition".
It allows you to add tags to image files for easy navigation.
It offers the option to sort the photo albums based on the country and filter the images by the city.
Automatically detects images that look at lot similar and allows you to edit them, pick the best, remove the others, etc.
Swiftly detects duplicate images and deletes them to clean the disk space.
Ability to edit a single photo or many of them together, at the same time, option to add all your photos or albums to the image archive (even tags and places)sorting images by date and GPS details, or viewing photos in full-screen mode are some of its other major features.
Price:  Free trial available; Pricing starts from $8.38.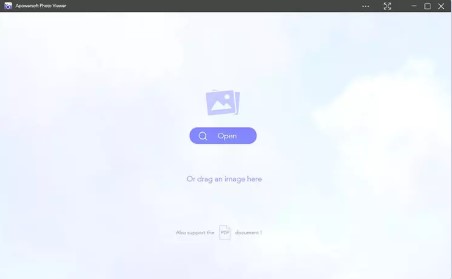 If you've been struggling to open the photo files in HEIC/HEIF formats, this one's for you. While there are quite a few apps supporting this format these days, this app is the first among all. In addition, it also supports other image formats like JPEG, PNG, and BMP.
Features:
Sports a user-friendly and responsive interface with many useful features.
It allows you to modify the options to view the HEIC images, for instance, zooming in & out, rotating right or left, etc.
Lets you create an image slideshow for the HEIC formats.
Facilitates capturing screenshots.
Equipped with a powerful image editor that enables you to edit, rotate, resize, and more.
Best of all, it consumes minimum system resources and does not slow down the system performance, allows you to view long images effortlessly, and also works as a PDF reader.
Price: Free version available; Plans start from $12.95/month.

It uses cloud-based technology and hence, you can save your photos to the cloud and access it anywhere from any device from any browser of your choice, just go to https://photos.google.com. Isn't that cool? Yes, this app is perfect for those who want to access their photos from multiple devices.
Features:
It allows you to create a backup for any number of visual contents for free.
Organizes your visual content in a manner that you find them quickly with no tagging.
Lets you easily wipe off the images that have been already backed-up, from your device storage.
Among its other significant features are the option to share your saved photos with friends and family irrespective of the device they own, the search bar, supporting different image formats, and more.
Price: Free version available up to 15GB; Post 15GB pricing starts from $1.99/month for 100GB.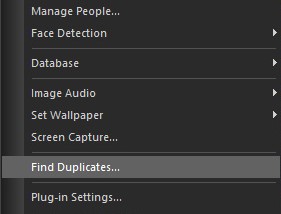 This is a lightweight app for Windows that allows you to view and print photos instantly. It's a straightforward image viewer that comes with minimal features yet powerful performance.
Features:
Performs quickly, offers the option to Zoom in & out of photos, or set the image as desktop wallpaper.
Sports print controls to get a print of the photos you have viewed on a certain type of paper.
Drag and drop facility to open the files, double-click option for full-screen mode, or the option to rotate your image.
Overall, it features a simple yet powerful interface and a range of useful features.
Price: Free.
If you are looking for a faster solution, this is just the right app you need. This image viewing app is faster and supports a wide range of image formats including RAW, JPG, PNG, BMP, GIF, and more.
Features:
It supports all major comic book formats such as ZIP/CBZ, RAR/CBR, LZH/LHA, TAR, 7Z, HV3, ALZ, and EGG.
Offers all the viewing ad display choices.
It allows you to expand, rotate, and zoom the images for a better view.
Lets you select the interpolation technique and include more effects.
Additionally, it also helps you to view the archive without extracting it, offers the ability to view in different modes including Fill and Parallel view, allows you to create slideshows and more.
Price: Free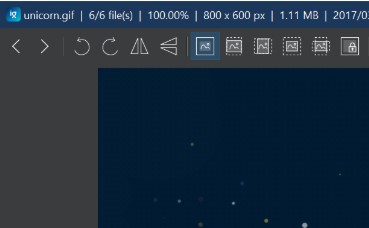 This is a compact app that meets almost all requirements of a photo viewer and is a lot similar to the native photo viewer of Windows. This is specially designed to replace the photo viewer of Windows 7 and Vista or those with compatibility issues related to PNG and GIF formats.
Features:
Adds images faster compared to the native Windows Photo Viewer app due to its capability to preload the next image using RAM.
It allows you to swiftly resize and reposition photos in the primary window.
Sports a neat interface with the empty main window and a toolbar with icons.
Best of all, it can easily install the latest language packs and themes, and quickly changes between images.
Price: Free and open source.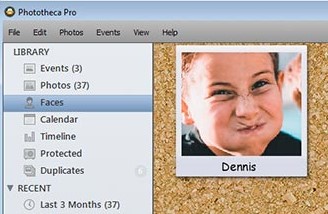 This free photo viewing app is also known to streamline the organization of photos. It allows you to view photos, arrange them in order, organize, edit, and even pool them with friends and family.
Features:
Allows you to add your photos into albums, view them in the calendar, and tag them keywords.
Finds the identical photos for you, offers the option to import your photo folders, and also all the duplicates.
Lets you move your photos into a secure zone where they are locked with password and the photos are hidden.
Moreover, it allows you to create events inside your library, see the images in a calendar format, offer easy to use and responsive interface, supports, touch and gesture, and more.
Price: Free version available; pro version starts from $39.95.
This responsive photo viewing app is known for its compatibility with a wide range of image formats and the ability to edit.
Features:
It offers a host of functions that are neatly arranged and that allows you to customize the assigned guidelines.
It allows you to upload the photos using the drag-and-drop function.
Lets you access the files and folders in your system quickly to help you select the image easily.
Offers the option to open photos in all major formats including JPEG, BMP, MPO, DNG, etc.
Option to zoom in or zoom out on the images, moving to the next or last image, sorting items by date of creation, last modified, or filename, changing to full-screen view, viewing photos listed in slideshows or thumbnails, or displaying or covering the default histogram is among its other major features.
Price: Free.
If you are looking for more than just a photo viewer, this app can help you with just that. It also allows you to organize your images while you are able to view the visual content (photos, videos, and audios).
Features:
It allows you to listen to music and also view videos and graphics in slideshows.
Displays image files in a folder in multiple views that includes a thumbnail view.
Supports 86 different types of formats.
Moreover, you can transform graphics from one variant to another, get a print, and also create an album in HTML format.
Price: Free
This is a speedy, minimal, and extremely customizable app that supports a wide range of image formats including GIF, PNG, TIFF, JPEG, etc. It features a simple and lean user interface.
Features:
It offers fundamental and on the spot image processing that allows you to modify the specific criteria such as, rotation, exposure, contrast, and more.
Compact yet powerful and fast.
It allows you to implement the fundamental image processing tools for live viewing.
Superior quality resampling filters, saving the image sharpness adjustments, or the option to play JPEG movies in the movie mode are some of its other significant features.
This photo viewer also offers editing capabilities and comes with a unique interface. Equipped with a wide range of top-class viewing options, this app is a fast and dependable image viewer.
Features:
Loaded with a photo viewer and browser with a user-interface resembling the one from the Windows Photo app.
Supports a wide range of formats including JPEG, TIFF, BMP, and more.
Shows image thumbnails with a preview pane for the currently selected file.
Allows viewing separate images in full screen and as a slideshow.
Offers the option to zoom in & out and expand your photos.
Lets you compare up to four images alongside.
Option to quickly edit pics, offering a choice for bump maps for texturing while working with 3D, usual editing tools for cropping, resizing, etc., or batch conversion of photos into JPG, PNG, and PDF, are among its other major features.
Price: Free.
Conclusion
While the Windows 10 and Windows 11 built-in Photo Viewer offers some good basic features like a streamlined interface, nice photo management, or the option to import media files from external devices, it still lacks a smooth performance and a lot of useful features. Hence, if you are looking for a complete package coupled with a quicker view and options to edit as per your requirement, you must try one of the above third-party apps.