Earlier designing was all about putting your ideas on to papers, but, in the last few years, it has majorly shifted towards software-based designing. Bringing your ideas into reality is just on your fingertips. All you need is the right software and it works through all the minute details.
The same goes for furniture design, where professional designers prefer using furniture design software these days. In fact, some programs make it simpler by allowing even the homeowners to create a rough design of the furniture for their home. So, whether you are a professional furniture designer or a homeowner, there's a tool for everyone's needs.
Here we have listed some of the best furniture design software that can help you with your needs.

SketchUp is a free furniture design CAD software that is perfect for editing 2D and 3D designs. The software is mainly built for professionals in the field of designing, drafting, or engineering.
Features:
Equipped with rich modeling tools and a strong engine.
Offers push and pull technology that helps you create everyday items, easily.
Features a well-designed user interface.
Comes loaded with customizable palettes making it easy to work through the program.
The palettes can be added, deleted, or organized in the way you want.
Commands are neatly organized on the interface in large icons that make them easy to locate.
It also supports multi-language and multicurrency, project management, resource management, supplier management, document management, and so on.
Price: Free trial available; price available on quote.

The SolidWorks 2020 version comes with optimized performance, clean workflows while offering support for a connected design environment in the cloud.
Features:
Boosted performance that accelerates the big gatherings and design authentication in drawings, gatherings, and duplicates.
It allows you to open drawings straight away using the new Detailing mode.
Optimizes design speed using the latest Envelope Publisher.
Lets you run your simulations rapidly using hybrid mesh.
Improvements in design, simulation, and manufacturing-based streamlined workflows.
Offers seamless connection of SOLIDWORKS with the cloud, using the 3DExperience platform.
It also allows you to manage product information, projects, and lifecycle straight and easily build models in organic shape using 3D Sculptor, swiftly establish custom dashboards, safely share data and more.
Price: pricing starts at $5, 290.

CAD Pro is a simple and portable software design that allows you to access all the required tools quickly and easily for design development.
Features:
Provides photo plugin that helps you position any image or digital photo into the software's documents, quickly.
User-friendly paint tools let you quickly adjust the images or digital photos.
Option to add auto shapes in just a simple click of the mouse.
Offers dynamic point and click tools and automatic tape measure tool.
Option to save the CAD designs in PDF files.
It allows you to design or create layouts with accurate dimensions using the "Smart Dimensioning" tools.
Ability to create unlimited state-of-the-art custom clipboard files.
Makes your designs traceable by drawing your design on a paper, and then scanning it.
It offers a free and all-purpose file viewer, which also works a presentation tool.
Option to customize your plans and projects, and even view and print professionally designed floor plans.
Best of all, it allows you to share your designs via emails. CAD Pro is compatible with MS Word, PowerPoint, Excel, and other Windows apps.
Price: Priced at $99.95.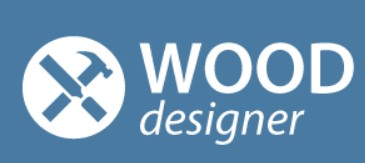 Apart from the evaluation process for the cost estimates and easy modification of the manufacturing cabinet models, Polyboard Cabinet Design also helps you discover different materials, structures, and styles.
Features:
It offers powerful and automatic 2D and 3D presentations.
Complete set of working drawings.
Automatically calculates the actual costs.
Managing all the construction and manufacturing info.
Option to export CNC post-processor files: DXF, woodWOP MPR, Xilog Maestro/Plus XXL, bSolid BiesseWorks CIX/CID, and more.
Managing parametric hardware for all brands.
Gets updated securely while the designing process is on.
It offers completely accurate cuttings lists.
Moreover, it also supports arborescent cabinet designs, powerful material patterns, manufacturing systems lists.
Price: Pricing starts from $995.


Sketchlist is one of the leading furniture design software that helps you create beautiful designs quickly, and at a much lower cost. It offers easy solutions with no prior technical experience required.
Features:
It allows you to create 3D furniture designs in just a couple of clicks.
Lets you insert shapes to board edges in just a couple of clicks.
Easy drag-and-drop option to place objects within your designs.
Option to drag to dimension using blue dot corners, and drag corners to easily change measurements.
It allows you to easily share designs with customers with import/export functions.
The shape tool helps you to cut angles and curves on your boards.
Option to add and scale materials based on the requirement.
Lets you drop in most-used components using a customizable library of the usual objects.
360degree 3D object rotation, option to draft entire assemblies, moving parts in batches, changing material in batches or assembly merge function are some of its other major features.
Price: Priced at $199.99 each.


This furniture design software is specifically designed for wood furniture and completely unifies with Autodesk Inventor. However, the primary difference lies in the lack of furniture designing tools in the Autodesk Inventor and that's when you need the Woodwork for Inventor.
Uses iBox technology that allows you to extend to shorten.
It allows you to create or publish their usual product into the iBox technology.
You are also allowed to create your own iBox library to your advantage.
Its highly flexible wood material management lets you work with different material profiles.
It comes with integrated hardware items library that includes automated parts placement, automatic sculpt, and removal of hole fittings and connection joints.
Generates drawings automatically.
The software is built on a skeletal modeling design method and is perfect for the fast prototyping nature of panel design.
Price: Free; for home use and education license contact vendor for a quote.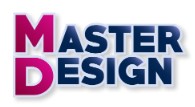 Art-Shop X-Lite belongs to a brand (Master Design), that makes it a professional, programmable, flexible, and user-friendly software specially developed for those in the furniture industry.
Responsive and easy to use.
Loaded with comprehensive and configurable databases.
Offers tutorials, guides, and wizards to help you while working.
It helps you to create 2D/3D design with the same ease as CAD software.
Option to modify database articles, import and change the textures, and also the list elements.
Offers facility for rendering with no limitation on pixels, application of different graphic filters, supports, printing, and drawing images, and offers attractive accessories for lifelike and beautiful environments.
Option to create selection items, multi-user facility, import Autocad plan, import and export images, and preventive makeup.
It provides Virtual 3D viewer and with options like 3D glasses, double monitor, showroom, and video touch, and other functionalities like advanced and plotter printing, an option to search article by description, and more.
Price: Free


Pro100 offers one of the simplest and user-friendly cabinet design software that is perfectly suitable for professionals. The software is being widely used by cabinet designers, garage cabinet manufacturers, kitchen dealers, kitchen designers, and so on. From creating virtual reality setups to manufacturing custom cabinet designs, and presentations, it helps you create the most professional-looking designs.
Moreover, this software enables you to design, create, and rapidly calculate the job expenses depending on the material, door style, cabinet building techniques, finishing type, or the kitchen layout.
Features:
Easy to use professional programs with the option to export high-resolution images.
Option to record and share a panoramic view with clients.
Measured elevations and part labels view, shop drawing facility with measurements display.
Adds job costing and pricing, and offers 3D rendering, create cut lists, components list, and cabinet lists.
Ability to design inconsistent objects like round and oval forms.
Best of all, it offers free updates (with no hidden costs) and no yearly subscription (only one-time fee), and can be installed on multiple computers without the need of buying an additional license key.
Price: Free trial version available; $2550 one-time fee thereafter.
Better known as an interior design application, this free and open-source software enables you to draw your house plan, arrange furniture in a virtual environment, and view the outcome in 3D. It can be either installed on your computer, or can be used online, within the browser. Best of all, it's available in multiple languages including, English and French among others. It may be compatible with Windows, Mac OS X 10.4 to 10.15, Linux and Solaris.
Features:
Allows you to draw straight, round or sloping walls with accurate measurements, all by using the mouse or the keyboard.
Lets you drag the doors and windows into the walls on the plan map, and then leave it on the software to estimate their holes in the walls.
Option to find and insert furniture into the plan map from the searchable and extended list. These lists are arranged in categories like the living room, bedroom, kitchen, bathroom, and so on.
It allows you to modify color, texture, thickness, walls, floors, and more.
View the 2D design in 3D from an aerial point of view. Alternatively, you can also view it as a virtual visitor.
Option to add notes into the plan with texts, arrows, room areas, measurement lines, and navigate to the North line using a compass rose.
It allows you to make photorealistic images and videos with the option to customize lights and tweak the sunlight effect.
Draw walls, 3D models, and textures to the imported home layout.
Option to print and export 3D files, PDFs, videos, or vector graphic images in all major file formats.
The software also offers Java plugins for extended functionalities and allows you to select from the 25 languages to be used on the interface.
Price: Free


SmartDraw Cabinet Designer helps you create professional cabinet designs using its wide range of floor plan templates. All you need to do is to select the desired walls, windows, doors, and fixtures picked up from its comprehensive collection of floor plan database and insert it to the map.
Features:
It offers easy and dynamic cabinet designing capabilities.
It makes your drawing work easier using its smart formatting engine and renders professional outcomes with automatic spacing, alignment, and color scheme.
Works seamlessly with the standard tools like MS Office, Google Apps, and more.
Features more than 34,000 symbols and 4500+ templates.
It works just like the CAD software programs and offers the option to migrate from Visio.
Comes equipped with integrated extensions and the ability to create your own extensions with the help of VisualScript SDK.
It provides plenty of users with SSO and lots of other options.
You can collaborate on the same diagram along with your co-workers and also share it with those not using the software.
This is the only software that runs within a web browser on any OS, for instance, Windows, iOS, or on mobile devices. It can also be installed behind a firewall on a Windows desktop and shift smoothly between them. Best of all, it also works perfectly with sharing platforms like GoogleDrive, OneDrive, DropBox, etc.
Price: Free trial available; upgrade starts from $297
Conclusion
Owning a home is a dream come true, but the charm of your home is doubled when designed in your own taste. So, whether you are a homeowner who wants to get a rough idea of how your home will appear with the furniture in, or a professional designer looking for an affordable alternative to create professional and attractive designs for your clients, you can pick from the above list of the best free furniture design software, eyes closed.