Whether from a mobile phone, PC, laptop, hard disk or micro SD card, losing any kind of data is a nightmare for all. Similarly, losing photos can be equally an ordeal which is the best form of keeping beautiful memories alive. While it is quite possible that we hit/touch the delete button ignorantly and the photos get deleted, it is also likely that the device crashes due to hard disk failure, the memory card gets damaged due to mishandling, suffer phone damage etc., all leading to the loss of data.
Fret not; as you can now easily retrieve your deleted photos with image recovery software applications which are absolutely free of cost. Using a strong recovery tool can help you get back your photos that consist of the best moments of your life.
These applications work perfectly with Windows computers which help retrieve your deleted photos from varieties of media gadgets like, memory cards, external hard drive (pen drive), flash card etc. The applications also support many different file systems like FAT12, Fat32, etc., and various file formats. These tools are pretty small in size while downloading and installing does not take much time either.
Also Read: – Top 10 Free USB Data recovery softwares
So hold your horses as we take you through the list of best free image recovery software for windows that will help you recover your lost photos in no time.
Recuva File Recovery Software

Recuva is perhaps the most popular software for rapid recovery of your deleted photos. It offers an interface that can be easily operated and easy to comprehend. According to a test performed on the software recently, Recuva took flat 3 minutes to scan a 300 GB hard disk and recovered images from it.
This software traces your treasured photos on your computer in minutes which were omitted in error. Not just the photos, Recuva also helps you in recovering any lost data like stored music, files, videos, and emails.
However, the only point about Recuva that disappoints us is if the hard disk drive is completely damaged and Windows is unable to identify the disk, the software will not be able to scan it either. Therefore, in such cases, your data/photos cannot be recovered.
Pandora Recovery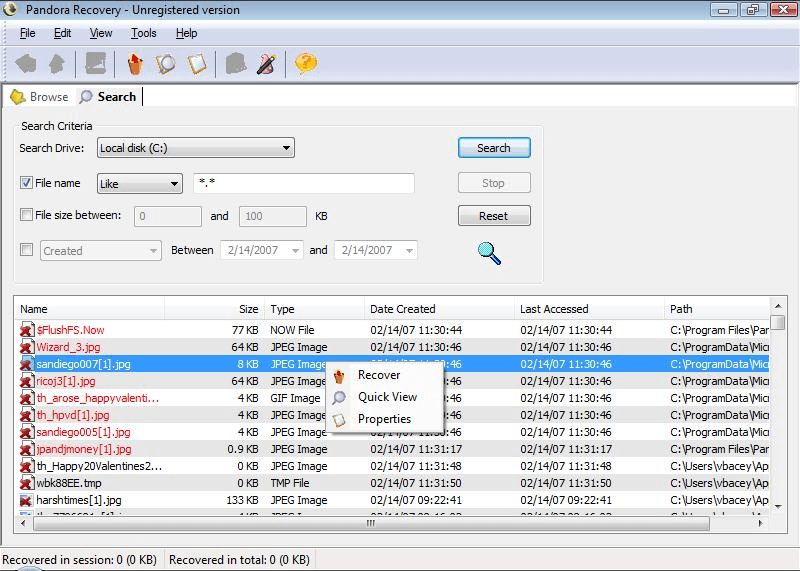 Even though it is an extremely compact software that barely takes any space on your PC's memory, Pandora Recovery effectively helps recover any of your deleted images. This software is absolutely free of cost and aids in retrieving images from the most form of media devices such as, pen drive, hard drive, MMC, etc., along with image recovery from file systems like NTFA or FAT.
The recovery tool that it offers helps find the deleted photos and displays the thumbnail and additional details on typing the drive's name. You can then select the images that from the list that you want to be recovered.
ZAR X Data Recovery Software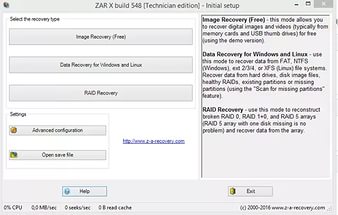 Zero Assumption Recovery or ZAR X as it's called in short is a free software to help retrieve your photos that compete with Recuva's performance with just one of its feature. Zar X can run a scan through even the completely damaged hard disk drives which is not a possibility with Recuva.
On the other hand, it takes Zar X around 6 hours to complete a scan on a 2GB SD card which is a drawback compared to Recuva's speed. While you can backup your image files and restore them with the help of the free edition, using the premium edition will allow you to retrieve other files also in addition to the deleted images.
Wise Data Recovery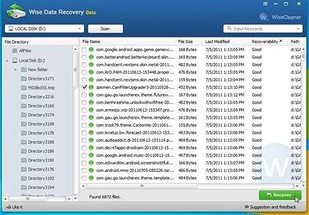 Another software that helps restore your photos along with other data free of cost is Wise data Recovery. It helps recover images from various types of media gadgets like MMC, pen drive, camera, hard drive, USB disk and more.
In order to recover the lost images using this software, you need to go to the concerned drive, click on the scan option and it will display the entire list of images that have been deleted and that has the option to be recovered.
Now you can choose the image files that you wish to restore to the desired location by clicking on the option that says "Recover".
CardRecovery Photo Recovery Software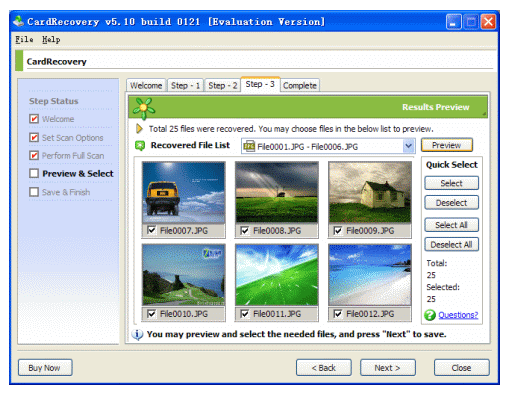 CardRecovery is one of the applications that help recover your photos quite effortlessly; however, the only drawback here is that it takes as long as 40 hours to scan an SD card of 2GB capacity. On the other hand, what we love about this recovery software is that during the scan it flashes the all the lost data. So, if within the first few minutes of the scan if it flashes your lost photos you can just press the "Stop" button and restore the images.
Also, it scans the corrupted hard disk same as Zar X which are not recognized even by the Windows. In addition, CardRecovery allows you to choose the exact type of camera from its settings hence, scanning from a specific brand of the camera becomes even easier. When you modify the settings to a different camera type, the file type also gets changed.
Download CardRecovery Photo Recovery
Tenorshare Any Data Recovery Free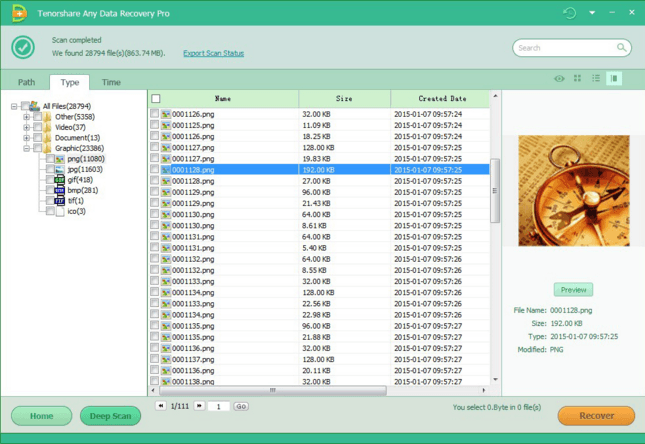 Tenorshare is an efficient and free data recovery tool that allows you to restore your favorite images that got accidentally deleted or through any hardware malfunction. Using this tool you can easily recover your omitted photos from different types of media devices which include, camera, MMC, pen drive and more.
Over 300 file types are supported by Tenorshare that also includes BMP and JPEG. It offers 6 different recovery methods of which you can choose the one suits your requirement. In order to recover the photos you need to select the drive by clicking on it, then select the Scan option and it will display all the omitted files classified by the type of the file.
In order to be sure before you recover a specific photo, you can click open the photo and view it first with Tenorshare Any Data Recovery Free.
PC Inspector File Recovery