Does Data Recovery Software really work. I mean, is it really possible to get back my ex Pics, which i deleted out of rage. Yes, its possible. Actually, the file stays on the hard drive of your PC even after deletion, until and unless it is overwritten. Windows do not delete the file permanently when you delete it from recycle bin.  So, you have a great chance to recover back your file before that process. Data Recovery is one of the most needed service, as accidental data loss may happen anytime. Your PC may become corrupted, you may wrongly format all your drives (In case you do not want to fully format the system),  Your kid may delete your extremely  important files. It may happen to anybody.
Now the question arises, which data recovery tool is to use. Since it is painful if you know that the product is useless and you have already paid for it. So, Here are the list of free and one of the best Data recovery software to download. Some of the data recovery software from the list offer full version for free, while some of them are open source which you can use easily but need a little bit of skill to use.
List of Best Free Data Recovery Softwares
Recuva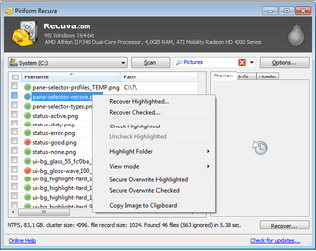 Recuva is the software product of the same company which produces the famous CCcleaner software for android. Its Free to use and has that sleek GUI to use. Its deep scan mode can let you find all those deleted files (Even from Recycle Bin) and let you recover them easily. It support formats like FAT, NTFS and exFAT file system files. So if you have accidentally deleted mp3, jpeg, .vob etc. files from your computer, you have 99% chances to get it back using this free data recovery tool. Another cool feature which you can use is to permanent delete your files using secure file eraser from this tool. This becomes extremely necessary is you want to delete files which you never want to get in hands of other people who get your laptop.
TestDisk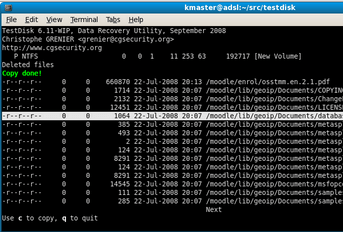 TestDisk is Open source and one of the best free data recovery software to get back your deleted files. It Recover deleted files from NTFS File format. It also Get Back Deleted files and folders from FAT12, FAT16, FAT32 and exFAT,ext2 filesystem. Theses file systems are very common in flash memory cards, digital cameras etc. To know your file system just right click on your disk in windows  and see Properties. The only con is that its a command line Utility and you will not get elegantly designed Graphic user interface for using this tool. But since, its an open source and clean software, its recommended to use it with the help of wiki available on its website. All instructions are provided step by step to us this software.
 Puran File Recovery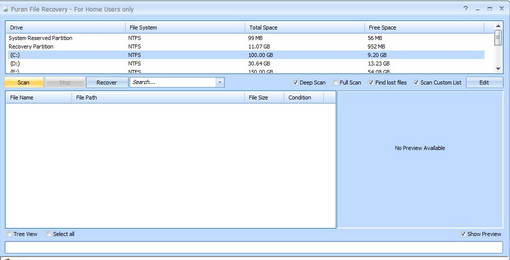 Download Puran File recovery Tool
Puran the free data recovery software has a default scan and deep scan feature which helps you to recover deleted files stored in FAT32 or NTFS format easily. There is also a quick life saver option that is find lost files in this software tool , which help you locate lost files which can be restored or recovered back. You can use this feature of puran tool to quickly get a list of all deleted files which can be recovered. Scan custom list check box option helps you to locate file of the desired .format which was deleted and lost.
Restoration By Brian Kato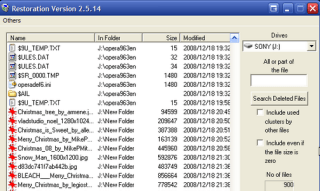 Restoration is one the best freeware data recovery tool written by Brian Kato which is only 406 kb in size.You should always keep it in your USB drive for rescue to start as soon as you loose your file. You can also install it in your PC to use it. It lacks advanced features, but minimal set of features are enough for getting back your deleted files in all version of windows. Its neat program is free from adware and spywares.
Disk Drill for Windows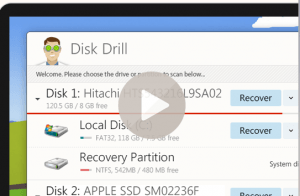 Download Disk Drill for Windows
Disk Drill was famous for its recovery app for mac operating system and the good news is that this best data recovery freeware is now available for windows also. It has the nicest and easiest user interface and is very easy to use also. Its another feature recovery vault is quite useful in keeping the recovered data in the vault so that you may not loose them again. It also supports a wide range of devices and a wide range of file formats.
PhotoRec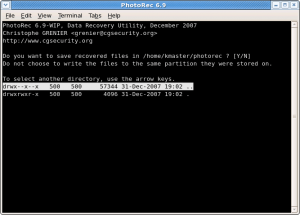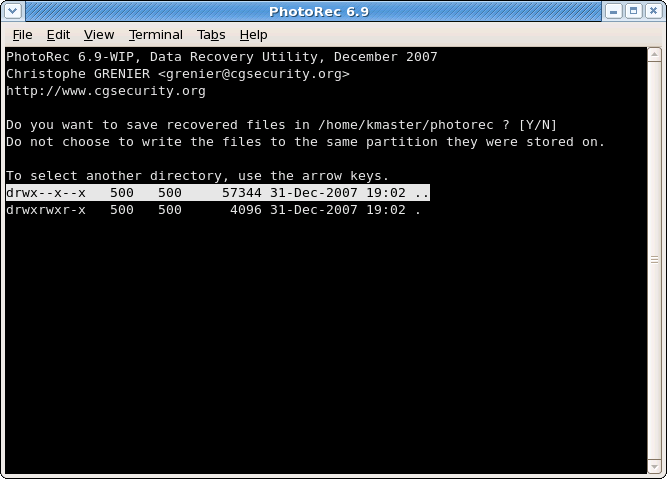 Photorec is another brother software of TestDisk and comes bundled with testdisk download. You have to use this free data recovery software via command line tool and it works with windows, mac, and Linux. The Photorec uses read-only access to recover deleted files. Since only read only access is required by this tool, so its a safer alternative for those who want to recover data securely and do not want to alter the file partitions or file systems.
PC Inspector
PC inspector recovers deleted files for free with the original time stamp. It also lets you get back the deleted files on Network drive. Although it does not guarantees file recovery when your HDD is no longer recognized by BIOS. It supports many file formats like ARJ, AVI, BMP, CDR, DOC, DXF, DBF, XLS, EXE,GIF, HLP, HTML, HTM, JPG, LZH, MID, MOV, MP3,PDF, PNG, RTF, TAR, TIF, WAV, ZIP and the best part its completely free.
LazeSoft Data Recovery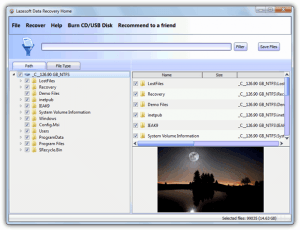 Lazesoft is although a paid data recovery software, but it has a free version too which you can use for most of the recovery usage without any hindrance.It recovers back files in major formats who are accidentally deleted even from recycle bin as well as it gets back those files which are lost while formatting your PC. It has many advanced search option present to refine searching those files which are deleted with respect to file formats as well as timestamp of the files.
Wise Data Recovery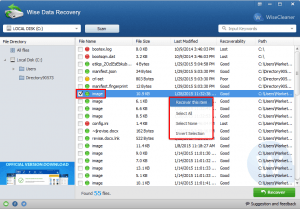 Wise Data Recovery software is compatible with all version of windows. It like other free data recovery utility programs can get back data from USB, SSD or external disk as well as your PC. Since it is a portable program, so it need not to be installed in the same drive as the problematic Hard drive and hence the chances to recover files are great. Another great feature of this free tool is that it also tells you the chances of the file to be recovered in the list, which is a good thing. Balancing your desire of getting it back and the pains involved , you can decide to go ahead or not.
FreeUndelete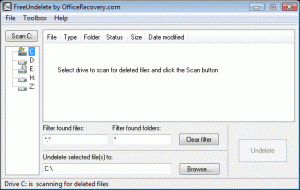 Free Undeletes as the name suggests is a free 10 MB sized free data recovery software tool which supports all major file storage systems like NTFS 1.0, NTFS 2.0, FAT12, FAT16, and FAT32 etc. It allows you to store the recovered file to a remote device attached or a new location so that it doesn't overwrite the original file. It is a clean program free from adware and pop ad installer and is completely free for home usage, means personal use.
Pandora Free Recovery
Pandora File Recovery Tool is a free File recovery tool which helps you recover deleted songs, Pics and Movies after you lost them. When you start the software after installation, it will let you first scan the PC for deleted file list and then, you can search files which you want to recover either by searching full name or partial name or either by last accessed date or deleted date.
Glarysoft Recovery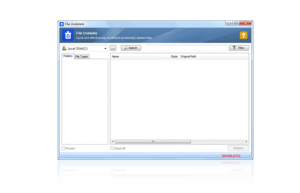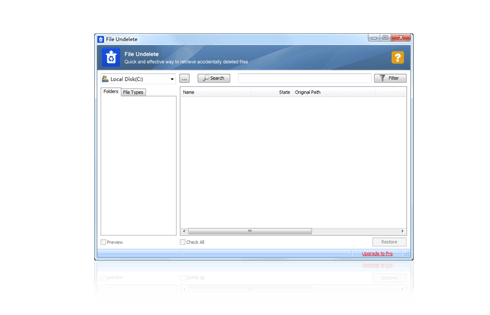 Glary Undelete is a free file recovery utility software for windows supporting multiple file systems such as NTFS,  EFS, FAT , unfortuantelyor NTFS. The major advantage being is that it can even recover files after fragmentation process. Since doing fragmentation process on your PC make the chances slim for recovering lost files. Also, it recovers encrypted or compressed files.
TOKIWA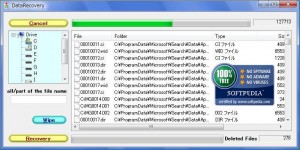 Tokiwa is a free data recovery tool by a Japanese which can recover up to 4 GB deleted data. The software unfortunately  does not support network drives. You should install this program in a drive different from the drive in which the deleted file was located which you wish to recover.
Easeus Data Recovery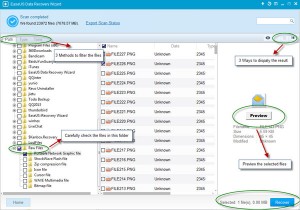 Easeus is another freeware data recovery utility which lets you get back shift+del files which are not even in  recycle bin. It supports wide range of formats. When you start the scanning process, you can narrow the process by giving Graphic, Audio, Document, Video, Email types, so that it will be easy to reach the right file fast and effectively. It supports all device types like camera memory cars. ssd, usb , pc etc.
UnDelete Plus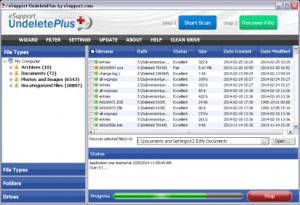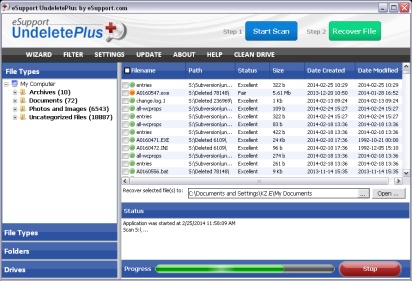 The last One on the list is Undelete Plus which was earlier a paid software, but like other software creators it has to follow the lenghty trial period method. Its now free and you can use it to easily recover all kind of audio, video, flash etcl files which you have accidentally deleted from your system. It can also recover back those files which you have  lost in the process of formatting your system and you lost them undauntedly. Paid version of softwares adopt this path eventually , as they get less exposure to their software even if a single penny is charged.
Tips While Recovering Data With the use of Free Softwares
1. Do not install The recovery Software on the same Drive which is corrupted or from which you are planning to recover your software. Why to put the life saving Boat in troubled lake.
2. Do not use any software or application installed on the drive from which you are trying to recover your data. Your software use from the same hard drive can overwrite and conflict the data recovery process in between. Have Patience Buddy.
3. Do not save the recovered file on to the same Hard Drive. Why to Put the cleaned Utensils in the haunted sync where they got dirty.
How You usually Loose Your Data
Data can be lost in any of the ways given below.
Accidental Data loss – Suppose you are cleaning a folder to free up space and you forget there is important file kept there and thus you delete it as well. Similar accidents may happen as we have developed a habit of doing shift+del over time. No one deletes file in old way and then clears the recycle bin once a week. Everyone is using hotkeys Shift+Del for delete. The result there are larger chances of data being lost.
Wrong formatting of your Hard Disk – While formatting many people choose the wrong drive and format the whole disk and thus delete important files.
Physical Drive Damage – Your hard disk, USB etc, may undergo physical damage while transporting or by any means and this may turn out to be the main reason for your data loss.
Break Up –  Breaking up with someone is very much responsible for deleting several GBs of Image files from your PC and you may start searching for recovering those files, if you realized your mistake.
How Does File Recovery Tools Work
When you delete any file from recycle bin either by  Mouse or using shift + Delete, the windows does not deletes the file instantly. It just add a flag to the file name so that it can not be viewed when you browse the files and folder of your windows. I mean its just make it invisible to you, but its already there. I don't know why windows behave like this in this case. I think it understands that, accidents may happen with people using windows and you may realize that file was useful after doing shift+del. So,  It just adds a flag to the file table so that, it wont be viewed while browsing your PC. But once it allocates the space to some other file. It is permanently lost. It happens when it overwrites the file with some other files. Thats why recovery process should not be delayed. As soon as you realise that you must have to recover the file, You should start  the process to see that is it recoverable and recover them. Because as soon as the windows overwrites the files and allocate their space to some other files, there is no PC expert which will help you to recover those files. The defragmentation  (If you have done recently ) in between this period also make the chances slim.