PDF is still one of the most popular reading formats even after all these years. From reading an e-book or filling up an online form to creating user manuals, PF format is still the most preferred way of reading. While the web browsers are already equipped with basic PDF reading facilities these days, you would still need to download a PDF reader separately for functions like filling forms, adding annotations, etc.
So, as you are downloading a PDF reader for more features, you may feel overwhelmed with the hundreds of them available online with an exorbitant price tag. Therefore, we have curated a list of some of the best PDF readers offering more than just the basic features for free.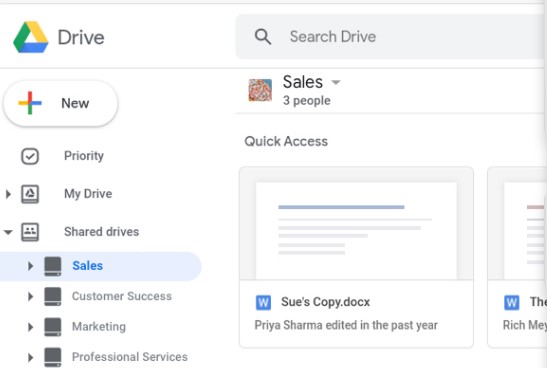 While the search giant has its own PDF reading facility attached with its browser and an exclusive app for those who don't have access to the storage, you can view PDFs right in the Drive if you have access to it.
The Drive is the best place to access PDFs and even store PDF documents. It allows you to change any of your files, or spreadsheets into PDF format and also lets you add PDF documents to the cloud to view them as and when you want. Therefore, the Drive is especially the best option to read or convert documents into PDF.
Price: Free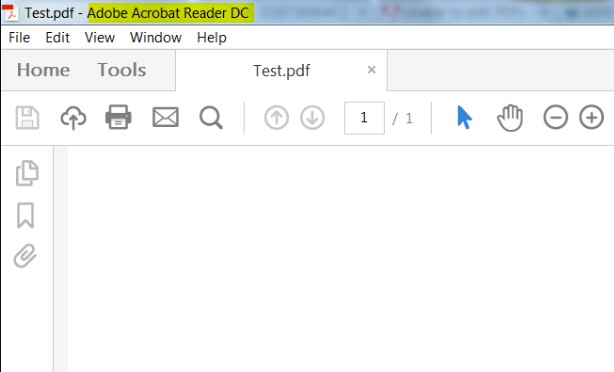 This is undoubtedly the most popular PDF reader of all time. It helps you access, read, or edit your PDFs anytime, at any location. Those using it on a Windows platform, get a complete view and editing rights to different types of PDF and other files.
Features:
It allows you to view, edit, distribute files and add annotations to the PDF files.
You can also export the files and arrange them using notes and vibrant highlights.
Enables you to create your own PDF file from an MS Office document or from a web page.
It offers a quick and trusted way to access your PDF files on several types of devices.
Best of all, it also functions as an audiobook, reading the content out loud for those books that are difficult to read. Compatible with all major platforms, this PDF reader is perfect for anyone who wants to add notes to the PDF files while on the move.
Price: Free.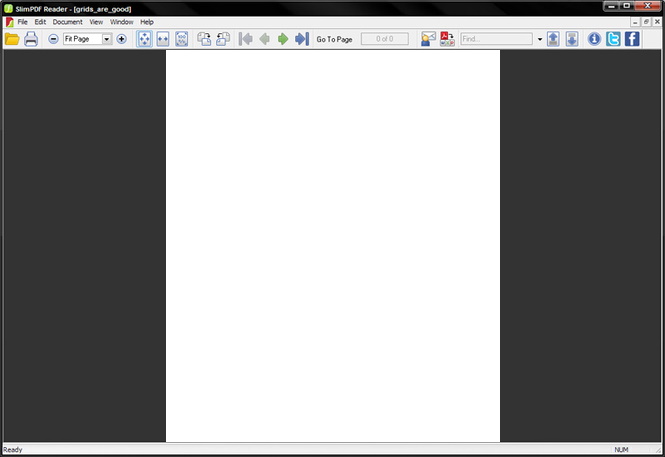 If you are looking for a simple PDF reader that you want to work with, occasionally, then this is it. It helps you to open and view the PDF document without taking much of your computer's space.
Features:
Fast in performance, it's a lightweight and bloat-free application.
It also allows you to get a print of your PDF files.
It comes in a compact size and offers a secure way to view and print PDF files.
Moreover, it features a clean user interface and is far smaller than the Adobe Reader.
Price: Free.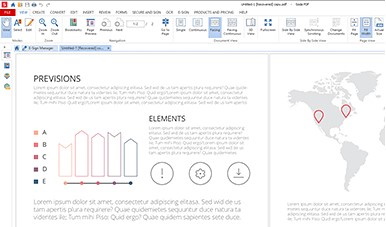 This is another great free PDF reader that offers a complete and user-friendly experience. It helps you to not just open and read PDF Files, but also allows you to create, edit, view, and even annotate PDF documents.
Features:
Offers free access to different PDF services.
It allows you to create PDF files from hundreds of file formats.
Enables you to convert PDFs into other different types of files seamlessly and with no data loss.
The ability to blend many different selected PDF files into a single convenient document or dividing the large-sized PDF files into various smaller documents are among its other major features.
Price: Free.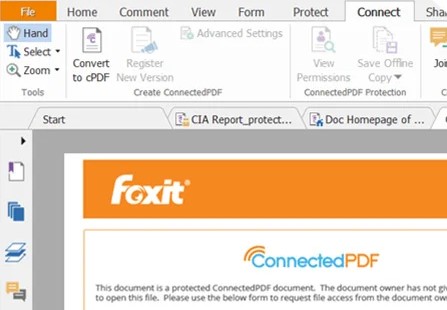 One of the most powerful PDF readers in the category, it helps you to create PDFs, view them, add notes, fill forms, and even create digital signatures on them. It's a compact software that's packed with features and perform fast.
Features:
It allows you to open, read, and print PDFs effortlessly.
Enables you to create documents in the PDF format and that work with other PDF products.
It helps you to increase flexibility at work and influence results by allowing you to share the PDF files and collaborate.
Protects the sensitive data on your documents with different security features.
It allows you to sign the PDF documents in your own handwriting or create a digital signature.
Offering cloud-based services for PDF files with the option to permit or refuse access to documents, and to keep a check on who has access to your document and send notifications accordingly, and effortlessly implementing the application to all the desktops in the company, are among its other major features.
Price: Free version available.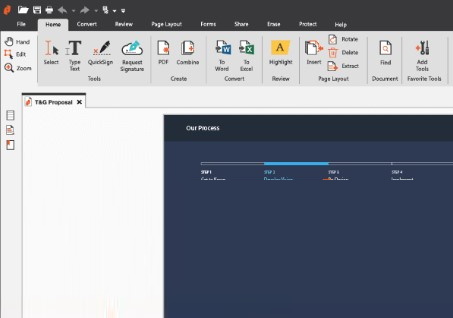 This is one useful PDF reader that gains an upper hand over its competitors by allowing to read, create, edit, annotate and even review PDF documents. This offers more than just the basic features for free as compared to the other PDF readers.
Features:
It allows you to create PDF from almost any Windows app and from 300+ file formats.
Leets you drag-and-drop files to create a document on the fly.
It helps you to customize your PDF documents using tools that can change the resulting quality, ad your own colors, resize the page, embeds fonts, more.
It allows you to annotate, respond to feedback, highlight texts, and more.
Enables you to view PDFs, including text, and even collaborate with no additional knowledge required.
From the option to quickly sign your document right from your desk, or scanning a signature to make your own exclusive signature to encrypting your documents for security or the option to share your PDF documents with anyone, at any time and location, it offers a range of such major features.
Price: Free version available; Plans start from $159/user.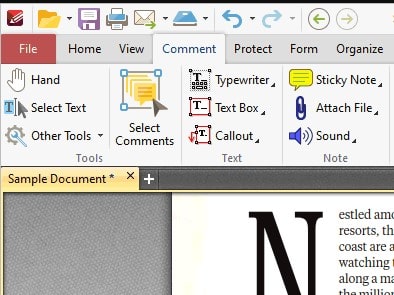 It's a compact PDF viewer, reader, and editor that comes loaded with features. This fast-performing application offers an easy to use approach. It helps you to create PDF documents and even edit them from almost any Windows app making it extremely flexible.
Features:
It allows you to modify the parameters like the margins, image resolutions, page size, and orientation.
It also enables you to modify the default settings and the printing axes.
It helps you to convert PDFs in batches.
Moreover, it supports multiple languages and other features like syntactic identification that speeds up the PDF creation and conversion process, offers the option to customize its applications to fit your requirements, comes with Enhanced OCR plugins, and more.
Price: Free version available; Plans start from $43.50.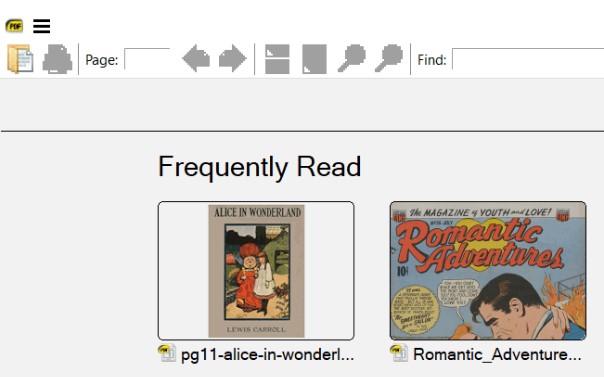 This is yet another PDF reader that offers all the basic PDF functionalities without slowing down your system. This lightweight application can also read eBook formats on Windows.
Features:
It allows you to open and read PDF documents effortlessly.
It offers multiple language options.
Provides quality zoom and search options.
Open large-sized files faster and effectively.
It comes with a range of hotkeys to make it easier to work with PDFs.
It's simple yet faster and offers additional functionalities like the option to rotate pages, view PDFs in full screen, launches default email application, automatically attaches the PDF to the email, and more.
Price: Free
If you are looking for high-quality graphics along with a minimalist approach, then this PDF viewing software is just right for you. This lightweight tool allows you to view the PDF content without actually requiring an advanced PDF reader.
Features:
Portable in nature hence does not need to be installed and can be carried on a portable device.
No Windows updates with fresh entries, and no unused files left behind on the hard drive once the application is deleted.
It offers the option to save to any computer and directly run the executable file.
Find and open a PDF using the dialog box that pops up on initialization.
Sports a simple interface with a regular window with handy keyboard shortcuts.
Among its other major features is a built-in search function to find and highlight the very first entry it locates, zoom in and out features, changing to full-screen mode, page rotation, and using minimum system resources.
Price: Free.
This one is a versatile document viewer allowing you to open and read even the scientific and technical documents that include PDF, WWF, DjVu, JBIG2, and more. It can also open many image files like the ones in CBR and CBZ formats.
Features:
Sports a user interface that supports multiple languages.
Helps translate the interface into your preferred language by switching strings in XML.
It comes with an advanced tabbed user interface and all the basic features.
Enables you to export text from text layer-based documents.
Moreover, it also works a converter for files that need to be converted from PDF or DjVu to PNG, GIF, etc., can also export a complete page or a section of a page to an image file, allows you to create your own bookmarks, and more.
Price: Free.
If your intention is to view PDF files and protect your PDF files from unwanted access, then this software can just be the right choice for you. This completely unified and encrypted PDF reader is perfect for market research agencies, publishers, educationists, government establishments, etc.
Features:
Provides support for internal and external hyperlinks.
It offers content or navigation trees, a collection of page display types, document text searching, and more.
It allows you to annotate, highlight, and even mark up.
Safeguards the content of the encrypted files from getting copied, and prevents them from getting shared.
Moreover, it also allows you to add limitations like setting permissions for printing, how long to be viewed, etc.
Price: Free version available; Plans start from $199/Year.
This is among the lightweight PDF readers that convert your files to PDF format and get a print in just a couple of clicks. The best part is, this software loads much faster compared to the bigger names in the category.
Features:
It allows you to edit the current PDF documents.
Enables you to change the outlines, add rubber stamps, and change any comments that have been added from the PDF reader.
It helps you to open PDF files, save them, email them as attachments and get a print.
Equipped with a known hand cursor, displaying PDF files in a neat manner, the option to attach files and sticky notes to the comment section, adding comments using text, highlights, stamp, etc., are among its other significant features.
Price: Free.
PDF readers are good, but something that slows down your documents can be frustrating. This software makes it easier and faster to read your PDF documents making it a great alternative to the bigger names.
Features:
Sports a user-friendly interface that's also easy to understand.
The interface is loaded with command symbols followed with descriptions as you roll the mouse on them.
Smallest PDF reading software in the world loads faster, and convenient to read.
It allows you to open PDF files, read the files, view, them, and even edit files or convert them to other formats like JPG, TIFF, TXT, EPS, and more.
Enables you to zoom in and zoom out, rotate pages, create bookmarks and PDF slideshow, can be used as a built-in PDF reader, and more.
Moreover, it also allows you to copy any text and images from PDF files, in a couple of clicks, displays slideshows in full-screen, allows you to read in low light reading mode, and in other reading modes like Citrix mode, night reading mode, etc.
Price: Free
This is another trusted PDF reader in the list that's compact and offers fast performance. From opening and reading files to exporting documents to different formats, it does all the basic job of a good PDF reader. It also allows you to get a print of the PDF file.
Features:
Lighter on the system allowing it to load faster and is user-friendly.
It offers a drag-and-drop function that helps you to open several documents swiftly and conveniently change between them.
Sports a tabbed user-interface.
Allows you to view your PDF files in single-page mode or in double-page mode, organize pages in an uninterrupted column, scroll through documents automatically, and more.
Enables you to click pictures of the existing document and saves it in the clipboard.
A simple user interface with basic functions and that can be completely customized (lets you insert or delete different toolbars) is another great feature.
Price: Free.
Conclusion
Whether you are looking for a lightweight application with a minimal approach, or applications that offer more than basic features like the option to highlight or adding e-signature, the above list of free PDF readers offers all that for a complete experience. So, choose the one that meets your needs and enhance your reading experience.