Running a business based on transport can be tricky. While you are worried about the timely delivery of the goods, you also want to know the efficiency of the vehicles used for these deliveries. Whether you are running an oil or gas delivery business, or you are committed to delivering couriers, fleet management is one of the critical aspects.
It's important for you to check that the driver is using the vehicle responsibly, ensure safety, and track time. However, controlling all this manually is not possible, and hence, the need for fleet management software. This way, you can reduce your stress and save time by keeping a check on the driver at all times. This also helps improve his driving skills, maintain trust, and honor the ones who are the safest.
However, it can be challenging to choose from the pool of such software around. Hence, we have come up with a master list that summarizes some of the best fleet management software for 2020.
An integrated fleet management system, this software ensures compliance and driver safety.

Features:
Offers live telematic guides that are empowered with GPS tracking, WiFi and diagnostics facility.
Equipped with internet-enabled HD cameras.
Wireless sensor-enabled software with current and previous temperature, cargo, and equipment tracking.
It offers a mobile app specifically for drivers with facilities like messaging, routing, ELD, etc.
Tracks the live location of vehicles, tracks trailers, equipped with theft identification, voice coaching inside the cab, live route tracking, option for two-way messages, uploading documents with photos, usage-based maintenance for fleets, and so on.
Price: Pricing depends on vehicles used and various other factors.
One of the most popular names in the list, this fleet management program helps you keep a check, inspect, and optimize your fleet activities. It eliminates the need for any paper-based work and

provides all that you need to manage a large fleet.
Features:
Simplifies the entire process of transport management while ensuring that in the future, periodic maintenance, regular checks, or repairs are completed on time.
Monitors the total expenses, the cost for each mile, deployment of resources, and get a unique understanding of the fleet process depicted in easy to read visuals (data) and reports that can be shared.
It helps you keep a check on the fuel transactions automatically. Alternatively, drivers can also add the data online to help you view the fuel usage report in real-time.
Moreover, it automatically collects data from devices like telematics, fuel cards, or straight from the outside maintenance stores, and also allows you to design your own app using its developer API.
Price: Free trial available; Pricing starts at $50/month.

Equipped with a responsive user interface, this software provides an integrated driver and administration process experiences on its platform. It focuses on boosting the safety, dependability, compliance, and productivity of the fleets of a company.
Features:
Gives you a heads up for any impending market changes using a wide range of progressive applications for fleet management.
It helps you to optimize the time used for driving making it more efficient.
It simplifies the driver experience and also that of the managers and IT under a single integrated platform.
It basically brings an exceptional amount of flexibility and versatility to the fleet management solutions for a company.
Price: Priced at around $800 (up-front).


This GPS enabled software offers support for all your business requirements all in one place. From an intelligent and easy to use interface to a smart admin window and availability as mobile apps, it covers all as a versatile software.
Features:
Provides live vehicle data, notifications for major specifications, and reports with detailed info.
Option to relay online on what's going on the rod or inside the cabin.
Lets you activate emergency alarms to keep you updated of any maintenance alerts, changes in key indicators, etc.
It helps you to link and take control of any fuel sensors, alerts you of sudden fuel level dips, or creates fuel reports.
Keeping a check on the driver behavior on the road, option claim returns on business mileage, generating a comprehensive service job catalog, or activating ADAS (Advanced Driver Assistance System) are among its other major features.
Price: Contact vendor for pricing.


Streamlines the fleet management process using robust solutions that offer live in-depth details and dynamic data helping you to manage the fleet more efficiently and profitably.
Features:
Equipped with a range of specialized tools, that helps you view your fleet's achievements using live notifications, configurable consoles, and thorough reports.
Offers facilities like tracking vehicles and trailers with GPS.
Helps you with satellite tracking for monitoring vehicles in unidentified locations.
Generates performance reports like live alerts on driver's behavior.
It offers robust tools for fleet maintenance.
It basically lowers your overall maintenance requirements, lowers the fuel usage, and reduces the possibility of accidents and breaches.
Price: Pricing depends on vehicle type and other factors.


This software simplifies the entire fleet management process with GPS tracking, scheduled service notifications, improving driver's efficiency, and integration with apps from other companies.
Features:
User-friendly and easy to install.
Available in the form of a portable plug that gets connected to your fleet quickly.
The cloud version keeps you updated by sending important driving-related notifications, evaluates the current trends in driving, and saves the driving analytics for a year.
The mobile apps help you stay connected with the drivers and transports across all devices.
Among its other significant features is live tracking of the fleet using GPS to check its current location 24/7, tracking maintenance jobs and receiving alerts on precautionary services, tracking fuel consumption, and more.
Price: Pricing starts from $16/month.


It's a unique fleet management software that helps you manage your vehicles, trailers, and other hefty machines with issues like when you are unaware of where your fleet is being used stressed about unproductive processes wasting your time and money, worried about driver's behavior and performance, or where you need electronic locking devices.
Features:
Lowers fuel consumption, and labor and overtime expenses.
Helps improve safety for driver and public, lengthens the life-span of vehicles and equipment, and retrieves lost and stolen vehicles.
Provides proof for any billing-related disputes, complies to DOT and FMCSA, cuts down on the insurance premiums, and helps you get rid of documentation processes and manual tasks.
From GPS tracking or 360degree AI Fleet Camera features to offering regular maintenance and roadside support, the software helps you find new ways to connect with your fleet.
Price: Free trial available; Pricing starts from $17.95/month.


Arranging, monitoring, scheduling, and managing assets, investigations, precautionary maintenance, and other industrial functions is a breeze using this software.
Features:
User-friendly cloud supported platform for all types and sizes of business.
It can be accessed from any location, at any given time, from any device.
Access to operational processes on mobile devices reduces the time consumed in performing certain tasks, thus, boosting productivity.
Integrates all your collected asset data in one place.
Automatically creates works orders as the maintenance date is closer.
Moreover, it also actively plans and schedules maintenance tasks, undertakes precautionary maintenance, follows up on routine inspections, evaluates the data collected, manages vendors and customer relations, and unifies seamlessly with important business programs.
Price: Pricing starts from $45/user/month.


This is a versatile software that excels in powerful route maximization of your fleet while manages transport super-efficiently.
Features:
A flexible set of rules permits more than 20 limitations like multimodal distributions, freight holding capacities, time windows, etc. to create the most ideal plan.
AI or ML-based learning encourages automatic grasping from previous data to forecast future courses of action.
It helps you to manage stock status in multiple locations in real-time, monitors the inventory holding days, and more.
It allows you take control of the complete delivery process in real-time and automatically re-directs whenever there's a change of route request.
The responsive console offers detailed reports.
Tracks vehicles with different temperatures, long-distance deliveries, etc.
Overall, it saves a lot of your expenses in labor and fuel, boosts your delivery competency, and enhances your management efficacy.
Price: Free trial available; Pricing starts from $10/month.


Fleet management is also about improving communications with teams and customers, and that's exactly what this software focuses on. Designed on a platform composition, this application lets you express how your TMS should work as per you.
Features:
Through self-service EDIs it allows you to seamlessly communicate with associates and customers.
It helps you to effortlessly link with the systems and link up data with your TMS.
Lets you link your TMS with the software programs required to improve your business.
Option to build triggers based on events and create your own business systems into the TMS.
Best of all, you have the power to deliver top-class customer supports using the sophisticated customer and partner gateway.
Price: Pricing starts from $500/month.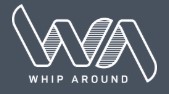 Managing your fleet is no more a tedious task when you have this application for your assistance. Yes, it also takes care of the routine maintenance of your transports and equipment, effortlessly.
Features:
Offers customized forms that help you quickly transform your catalog into electronic forms.
The mobile app allows your driver to perform checks on your vehicles at any location, at any given time.
It offers a view of your fleet data on the dashboard and leaderboard to help you make an intelligent decision.
It allows you to stay informed about your transport maintenance with regular reminders, thus, lowering the volume of sudden repairs.
It helps you to view the expert reports generated from the checks carried out by your drivers.
Among its other major features are, an option to control different locations easily, get informed in real-time with live alerts when reports a fault, and easily manageable list of break-downs.
Price: Contact vendor for pricing.


Based on live coaching and cloud architecture, this software focuses more on driver safety. It offers live in-cab training for drivers using the could-based intelligence to help the drivers ensure their own safety while on the field.
Features:
Along with coaching the drivers inside the vehicle, it also offers in-depth circumstantial safety details and the status of the driver.
Fast positioning of fleets and companies.
Equipped with dedicated tools for mapping and monitoring.
It offers miles of circumstantial data on the dashboard along with intelligent functions for detecting transport and its safety.
In-depth learning data, consciousness on road, and open API and SDK for rapid positioning are some of its other significant features.
Price: Contact vendor for pricing.


Irrespective of the transport you are handling, this software allows you to make the most of your resources in the current economic situation. From increasing profits and efficiency to reducing expenses and waste or the exact information in detailed reports, it helps you to excel in almost all aspects.
Features:
Equipped with a dashboard that sends daily notifications.
Offers anticipatory scheduling and maintenance reminders to keep you on top.
Optimizes fuel consumption tracks the driver's capabilities and evaluates the performance indicators.
It helps you manage your staff, especially drivers on the field, and manage vendors.
Complies with standard industry rules that include DOT and OSHA.
Moreover, it also offers detailed reports with actionable insights and works on VMRS coding.
Price: Free trial available; Pricing starts from $1500/user as a one-time payment.


Whether it's a large-sized fleet or a motor pool, this software has got you covered for using its technology and skills. It helps you allocate vehicles, understands your usage pattern, takes control of the shared vehicles, scales our fleet size, and so on.
Features:
It helps you share your transport easily and does not involve any physical documentation.
Offers bookings for carpools on the web that helps control medium to large range transports.
Powers the administration of keys 24/7.
Streamlines all facets of fleet management that include maintenance, assigning vehicles or motor pools, billing and scaling, and more.
Besides, it also offers a detailed insight into what you spend on your fleets like vehicle usage data or fuel expenses.
Price: Free trial available; Contact vendor for pricing.
Conclusion
Handling drivers and vehicles can be stressful because they are on-road and out of your reach. Therefore, you must have some kind of assistance to stay informed on what's going on, on the road and if your transport and driver are safe. The above mentioned best fleet management software programs can help you with minimizing your stress, increase productivity, save costs (fuel and labor), and keep in touch with your team at all times. So, choose one based on your needs and manage your fleet efficiently.